Pakistani mountaineer Asad Ali Memon made the country proud on Tuesday after he became the first Pakistani and Asian to climb Mount Kilimanjaro, Africa's highest peak within a day.
Taking to Instagram, Memon wrote, "Feb 16, 2021: Alhumdulillah, I became the only Asian & Pakistani to climb Kilimanjaro in less than 24 hours. It took complete 20 hours to the summit and return back to the gate."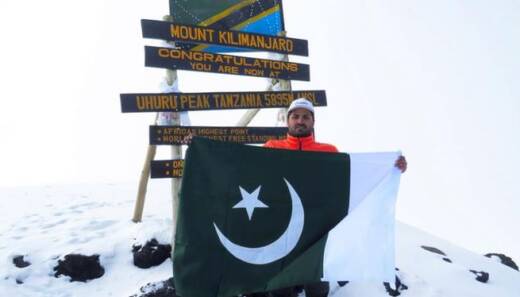 Asad Ali Memon shared that it took him only 20 hours to climb and return to the gate of Africa's highest mountain peak. According to the Pakistani Embassy in Tanzania, Memon had arrived at the Mount Kilimanjaro last week where he acclimatized to the area.
He has been on the go with his series of climbs for about two years now. Earlier, he climbed Mount Elbrus in Russia (Europe's highest peak) and Mount Aconcagua in Argentina (highest South American peak), claiming to be the youngest Pakistani to achieve the feat.
Besides establishing his career as a mountaineer, Memon works and studies. However, it must be noted that it is not easy and the challenges are far greater as mostly there is no sponsorship for mountaineers. In addition to this, he has to rent the gear just to pursue his passion.
His first reaction on reaching the Summit
Pakistan embassy in Tanzania says Memon has added a "new feather" to mountaineering achievements at a very young age of 23.
Previously, speaking to Express Tribune, Memon shared, "I have worked tirelessly on improving my fitness, mental health, and oxygen levels. The goal of this climb is 'Speed Ascend'. Nobody from Pakistan has ever dared to attempt this."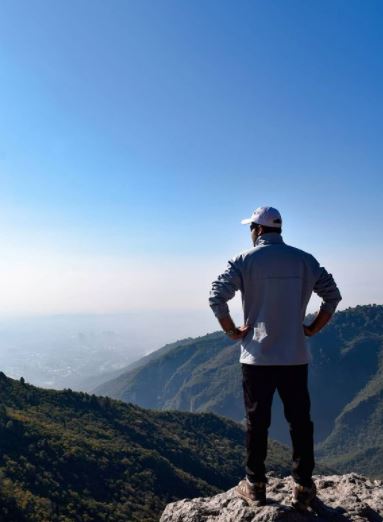 "If successful, I would be the first Pakistani who has climbed the continent's highest peak in less than 24 hours," he added. "This would be a huge milestone not only for me but the people of Pakistan too."
"Mountains have taught me patience. They have taught me the importance of life. One wrong step can be deadly. There is a whole new world and life to discover," said Memon.
Last year, the 23-year-old had successfully climbed Aconcagua, the highest peak in the Americas, and hoisted the Pakistani flag at its top, located in Argentina.
Memon's win comes weeks after Pakistan's most celebrated climber Muhammad Ali Sadpara and two others went missing attempting a winter ascent of K2. We are still praying and waiting for Sadpara to return safely. Meanwhile, his son believes that his father's chances of returning alive are 'next to none'.
What do you think of this story? Let us know in the comments section below.