A 44-year-old man is accused of the alleged abduction, forced conversion, and marriage to a minor girl Arzoo. The medical board has now confirmed to the Sindh High Court (SHC) on Monday that the girl Arzoo was aged between 14-15 years.
The SHC on Thursday had ordered the provincial home secretary to form a medical board to determine Arzoo's age.
Arzoo's father filed an FIR on October 13 saying his daughter was kidnapped from her home. Her parents also filed a petition with the District South judicial magistrate. They asked the court to direct the police to recover the girl and produce her before the court.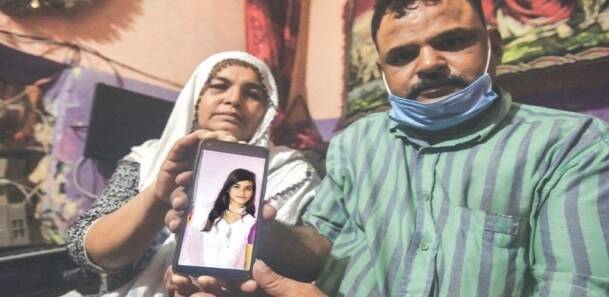 Two days later her neighbor, Syed Ali Azhar, claimed to be her husband. Moreover, he presented a nikkahnama, free-will affidavit, and a Sanad-e-Islam certificate. Moreover, the abductor, 44, maintained her age to be 18 years old. He also claimed that she willingly converted to Islam to marry him.
Following the filing of the complaint, the police arrested Azhar's brothers, Syed Shariq Ali and Syed Mohsin Ali. As well as a friend, Danish, for allegedly abducting Raja.
A two-member bench comprising Justice KK Agha and Justice Amjad Ali Sahito heard a set of petitions filed on the matter. During the hearing, a counsel for Arzoo sought quashing of an FIR registered against her alleged husband for abduction, forced conversion, and marriage to a minor girl.
During Monday's hearing, Raja reiterated she had not been kidnapped and had willingly married Azhar after converting to Islam.
The medical board declares Arzoo a minor
The SHC bench observed that according to the report presented by the medical board, Arzoo is confirmed to be between 14-15 years of age while the National Database and Registration Authority record showed she is 13 years old.
According to Jibran Nasir, who is part of the legal team fighting the case on behalf of Arzoo's parents, the SHC has also recognized NADRA (National Database & Registration Authority) documents stating Arzoo's age to be 13 as true.
In the following tweet, Nasir added that the court had not disposed off the petition and the next hearing will be held after two weeks.
Meanwhile, the bench directed authorities to move Arzoo to a shelter home. It will allow only those she wanted to see meet her. The hearing has been adjourned till November 23.
A 44-year-old man accused of the alleged abduction was arrested by Anti-Violent Crime Cell in Karachi last Monday.
What do you think of this story? Let us know in the comments section below.