A 44-year-old man accused of the alleged abduction, forced conversion, and marriage to a 13-year-old minor was arrested by Anti-Violent Crime Cell in Karachi on Monday.
After nineteen days, Arzoo, daughter of Raja Lal, a Catholic Christian has finally been recovered and shifted to a shelter home. The Sindh High Court (SHC) on Monday directed the authorities to immediately recover Arzoo. Subsequently, the accused was also arrested.
The police were acting on a complaint filed by the minor's father, Raja, against accused Syed Azhar Ali at the Frere Police Station a few days ago. Raja said his daughter had been kidnapped from their residence on October 31.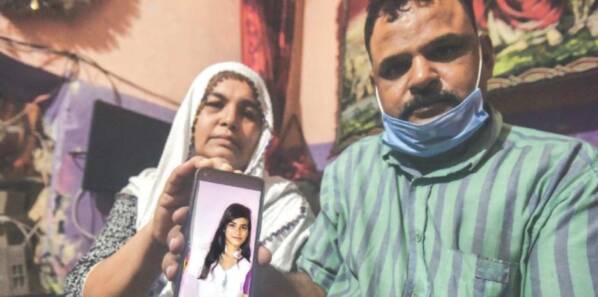 On October 29, a sessions court granted post-arrest bail to three suspects detained on charges of abducting the child. The men argued the SHC had restrained the police from arresting them.
Earlier, Arzoo's father had moved the application. Wherein, he pleaded with the court to send her to a shelter home instead of sending her with her alleged husband. The SHC's Justice Amjad Sahito had instructed authorities to recover Arzoo. Moreover, it stated that under-age marriages were against the law.
Human Rights Minister Shireen Mazari also spoke about the judge's order regarding the girl's recovery. And had directed authorities to ensure she was shifted to a shelter home.
Police arrest Arzoo's purported husband
Karachi police chief Arif Hanif confirmed that the girl was recovered safely from the metropolis. He also confirmed that her professed husband was arrested. He added that the girl was being moved to a shelter home as per the high court's directions.
In addition to this, he said the suspect would be presented before a court on Tuesday (today). The court directed Anti-Violent Crime Cell SSP to ensure that officers under his command trace the victim and as and when they find her place her in a shelter home for her security.
Moreover, it issued notices to all parties including Arzoo's alleged spouse on the application of the police and adjourned the hearing till Nov 5.
According to the sources, the police had booked Azhar, the husband of Arzoo, and arrested his brothers, Syed Shariq Ali, Syed Mohsin Ali, and a friend, Danish, for allegedly abducting the girl, purportedly forcibly converting her and marrying her off to a Muslim man.
Many human rights groups protested against her alleged forced conversion and underage marriage with a Muslim man. Moreover, it also brought attention to the rotten child rights in Pakistan.
Arzoo's father filed an FIR on October 13 saying his daughter was kidnapped from her home. Her parents also filed a petition with the District South judicial magistrate. They asked the court to direct the police to recover the girl and produce her before the court.
What do you think of this story? Let us know in the comments section below.