Sarwat Gilani is one of the few celebrities who wear many different hats and carries them all with finesse. We all know her as an accomplished actor, and by now we all know that she is a conscience mother of two young boys.
The pandemic-driven quarantine doubled the responsibility of every mother. They had to be full-time school teachers, friends, and entertainers for kids. With schools and parks shut down, there was no outlet for these packets of energy other than endless screen time.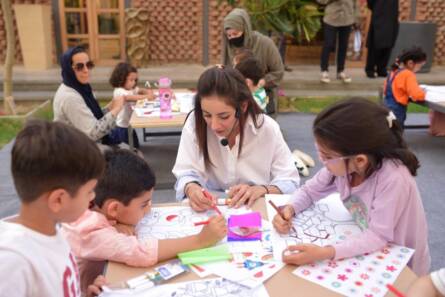 At this time Sarwat Gilani came shared her journey of motherhood with us. She captured the imagination of every household through Instagram videos with her sons, doing arts and crafts together.
At the same time proving that arts and crafts activities are a tremendous way to channel kids, improve their expression and groom them for their academic and social life.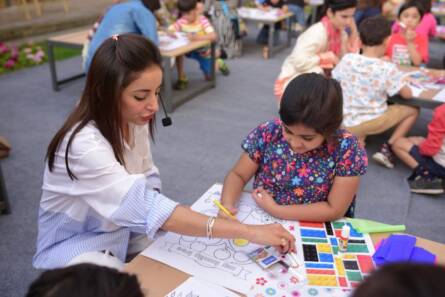 Considering how beneficial is the idea of art education for the all-round development of young children, Sarwat Gilani has created a space for children to experience the same – Art House, a place where children will get a chance to stimulate their imagination, as well as their cognitive and problem-solving skills through art and other skills.
These activities are known and accepted for having a magical impact on the academic and personality development and improvement of each child.
The programs offered at Art House are:
● Arts and Crafts
● Conscience Parenting
● Yoga & Mindfulness
● Archery
● Music
● Little Chefs
● Self-defense and Boundaries
● Robotics and Coding
● Gardening and Pottery
All these programs consist of hands-on activities that encourage children to explore and express their imagination constructively. All activities will be guided and supervised by the masters of the field with special attention to safety at all times.
So, all parents are keen on decreasing their child's screen time and preparing their children to register their child at Art House at your earliest. You are also invited to attend the open house on the 18th and 19th of March.
To register online log on to www.arthousebysarwatgilani.com
What do you think of the story? Tell us in the comments section below.