Premier League drama continues as more exciting matches were played last night for the top position. Manchester City had beaten Brighton with 3-0 to secure the top spot again.
But what made last night special was the match between Chelsea faced Arsenal that created the whole match exciting.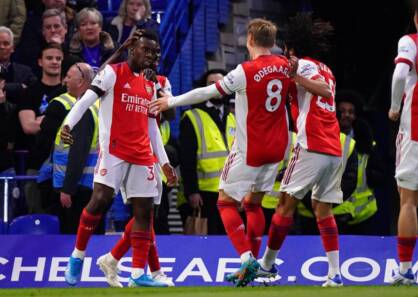 The back-to-back goals and unbelievable performance by Arsenal surely thrashed the home side. Chelsea was in great form after the previous premier league game and champions league quarter-final match where they have beaten Real Madrid despite being knocked out.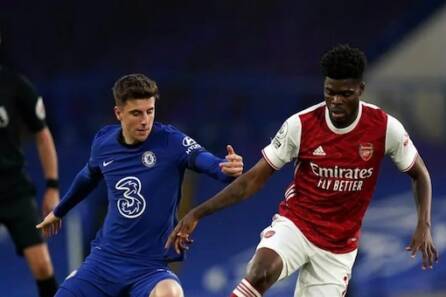 Both sides played well, but Chelsea's defense struggled to defend their box and gave away the two most crucial goals to the visitors. Eddie Nketiah was the boy who made everyone surprised with his agility and speed with percussion.
Late drama by Saka made Arsenal fans crazy
As the referee blew his whistle, both teams started pressing each other and trying to control. But Arsenal was in an indifferent mood, that's the reason with their more pressing led Chelsea defender to make an incomplete pass which allowed Eddie to give his side one goal and yes he did.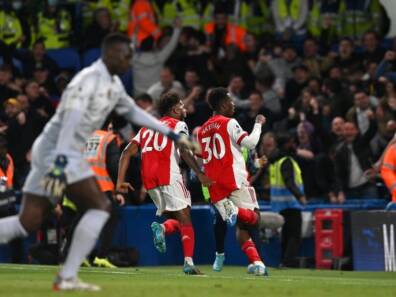 But Chelsea didn't let the visitors celebrate for too long and within 4 minutes Timo Werner equalized with a little deflection from the Arsenal defender.
Right after that in the 27th minute, Emile Smith gave his side two goals cushions lead and stunned everyone at Stamford Bridge.
Before the halftime, Chelsea's Captain Cesar Azpilicueta scored his first goal of the Premier League season and went crazy.
The first half ended with 2 goals on both sides, the second half began and Chelsea looked sluggish in their box, and in the 57th minute, Eddie again took the advantage of home side defender's miscommunication to score the second goal for himself at Stanford Bridge to give his team three goals lead.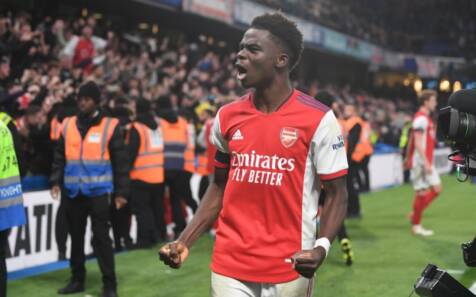 Looked like it wasn't enough, because in the 90th minute when Arsenal won the penalty, Saka (who was highly criticized in the EURO 2020 finals) took the right spot to celebrate the victory in style.
Arsenal undoubtedly overpowered the hosts after the three consecutive defeats surely made them angry and hungry for more to win.
'We gave the fans something back' – Mikel Arteta
Arsenal boss Mikel Arteta shared his words by acknowledging Arsenal fans and he dedicated this win to them. "We scored four goals with our academy players which is unique and great," he said.
"Then I know that our fans have been disappointed in the last two weeks, because of the expectation we have created for them, and thankfully today we give them something back."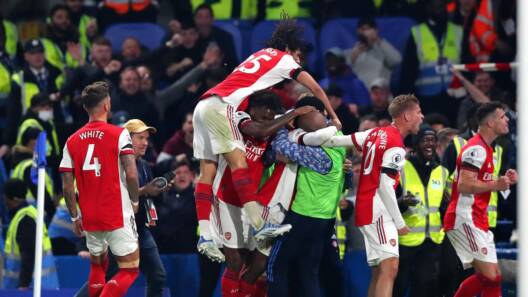 "I'm now thinking about Manchester United," Arteta stated. "This one is done now, we have already enjoyed it in the dressing room. Now it is about recovery, preparing mentally.
We don't have any time to prepare for the match, so we are going to have to need our people to turn up and make the Emirates a real place against Manchester United."
He also gave credits to Mohammed Elneny and Rob Holding. "It's very simple," he said. "I've said it many times, it's the way that they train. If you see the training session that we had on Sunday after the defeat, if you see Mo Elneny, Rob Holding, Nicolas Pepe, how they trained – I think it's the reason why we won.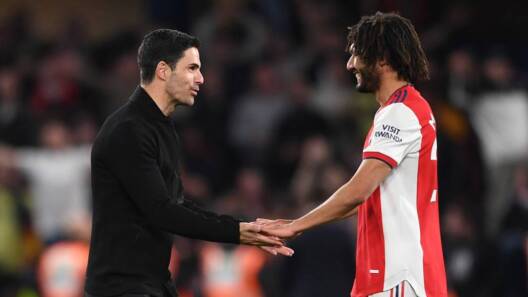 "I said to them before the game, to good people, good things happen guys, and we have some good people in that dressing room.
"That shows in difficult moments when they are not involved, not in the good moments. They have performed today because of how they look after themselves and how much they care about the team."
'Saka showed courage' – Mikel Arteta
Normally Alexandre Lacazette takes a penalty, but he was off the pitch it was undecidable who was going to take the responsibility from 12 yards. When Saka placed the ball, there was a big flashback to when he last took the penalty in EURO 2020 finals.
"I thought that Gabi was going to take it," Mikel Arteta said afterward. "When I saw that Bukayo took it, honestly, the first thing that I thought was back in the summer and what happened.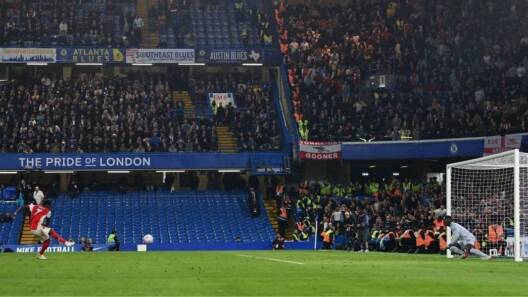 "But again, I said to you guys, when that happened to Bukayo, that happened for a reason and he learned so much and he matured so much, that's why he's having the season that he's had.
"For him to have the courage to say 'I'm going to take it again because I'm sure it was in the back of his mind, for me it's 'chapeau' even if he had missed it."
Thomas Tuchel after the defeat blames the pitch
Chelsea head coach Thomas Tuchel after the 4-2 loss at home against Arsenal blamed the pitch and got furious over it. While talking to Sky Sports, Thomas Tuchel said, "To say that the pitch is difficult to play here sounds like an excuse, but it is," Tuchel said, as quoted by The Athletic.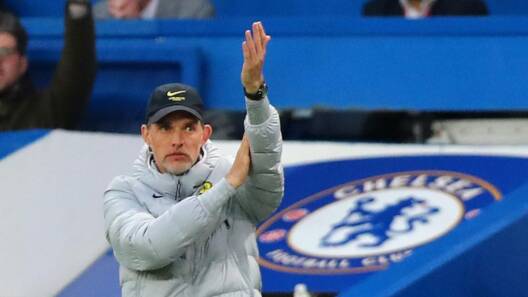 "It is a very difficult pitch we have here. It's not in our favor.
"The ball bounces very awkwardly in front of Andreas when he runs to play the ball. We had the same mistake against Real Madrid."
After blaming pitch, he shifted his blaming channel to human errors his team did. "We scored five goals and lost 4-to 2.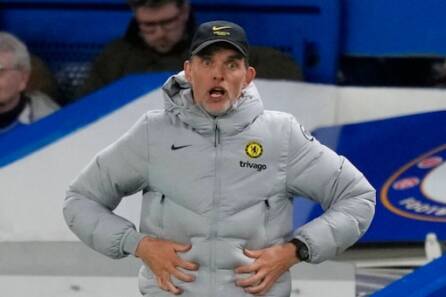 "Three own goals, two regular goals for us, and one for Arsenal. That makes it 4-2."I don't know if it's a defensive lack of conviction. If we have ball possession and invite these kinds of mistakes, the opponent will score.
"I cannot remember any mistake in our favor of this caliber, of this quality. "We don't get these goals, we give these goals away here in consecutive games, and you cannot win Premier League matches like that."
Thomas Tuchel responded to Arteta's rant
After all the blaming, Thomas Tuchel responded to Mikel Arteta's schedule rant, "You can use the situation however you want to use it. You can use it to feel very tired – and we feel the challenge actually at the moment mentally and physically."
"You can use that for whatever, a half-excuse if things go wrong, or you can just accept the challenge and go from there. This is what we try to do.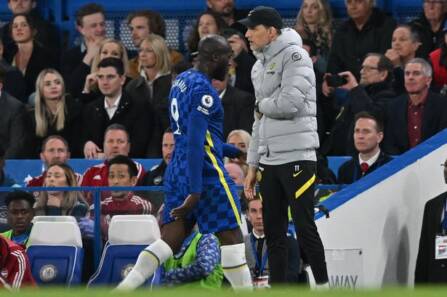 " I was not happy when Tottenham went out of the Conference League because I thought: 'Wow, I know what Antonio Conte can do with teams when they are focused, he can train them physically. This will be a huge uplift for them in domestic competition.'
"It was the same for Arsenal when they went out the FA Cup. I thought it would be a huge boost for them because they are a young and talented team, and to be able to train them and focus on one competition can be an advantage. But, it can also be a disadvantage.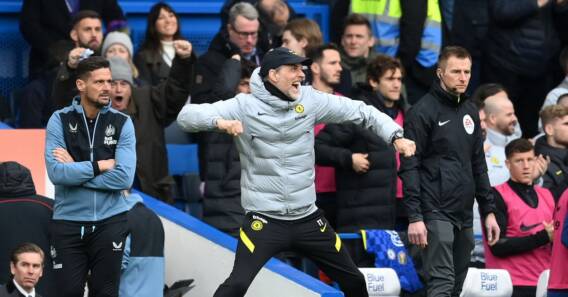 "Maybe – and you mention Manchester United – if you underperform, out of cups and European competitions too early for what you demand of yourself, it can limit your spirit, can affect the atmosphere.
So it's very, very different. If you build a team that is built for playing 65 games and suddenly you only have 40 and have whole weeks to prepare for games, it can also be heavy on your shoulders.
"It can be heavier than the heavy legs from playing all the time. So I understand that, on paper, they maybe have an advantage.
But the atmosphere that can build from under-performing your demands, you can feel it every on your shoulders. He [Arteta] must have his reasons, and maybe he felt it in this way. But compared to us, it cannot be about the minutes or which day they play."
Jamie Redknapp believes Tottenham Hotspur is slightly favorites
Now it's clear for the fourth position Arsenal fighting with Tottenham Hotspur as Manchester United looks like dropping down after their heavy loss against Liverpool in an away game.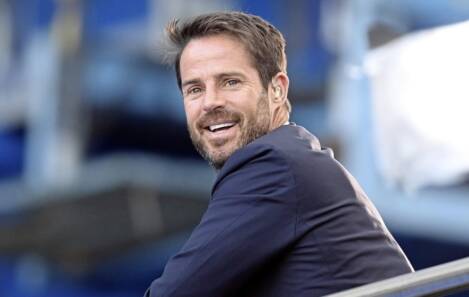 Jamie Redknapp hailed the Spaniard for tweaking Arsenal's formation during the contest and claimed it was a 'massive' result in their quest to bring Champions League football back to the Emirates.
"He (Arteta) changed the system today, swapping from a four to a three at times, but it was a massive result. There is no underestimating how big this result is and gaining that momentum. Redknapp said on Sky Sports after the game.
"They have some tough games coming up with Manchester United at the weekend, and Tottenham Hotspur also(North London Derby), but it gets them right back up there, and they could be the slight favorites now in the race for the top four."
What do you think of the story? Tell us in the comments section below.