Mumbai Police arrested journalist Arnab Goswami in the early hours of Wednesday. According to the police, he was arrested in a two-year-old suicide abetment case. Investigations of the case are reopened recently.
A video of Goswami pushed into the police van went viral on social media. According to the details from his own channel Republican TV, he was manhandled by the police.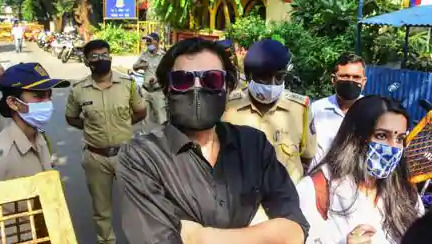 Details of Arnab's arrest by Mumbai police
It was initially thought that Goswami was arrested due to the FIR registered by Satyajeet Tambe, the president of the Maharashtra Youth Congress. In April 2020, Tambe had submitted a petition to the police to file an FIR against Goswami for allegedly spreading communal hatred through his TV show and spreading fake news. 
However, it now appears that the arrest is for a suicide case in 2018. An interior designer by the name of Anvay Naik committed suicide. He named Goswami in the suicide note.
According to details by India media, Naik and his mother allegedly committed suicide in May 2018 in their farmhouse in Alibaug. In a suicide note, Naik claimed Goswami and the other two persons—Feroz Shaikh and Niteish Sarda—owed him a total of INR 5.4 crore. 
A video of Naik's wife Anvay Naik is circulating on social media. In the video, she says Goswami is the culprit behind her husband's death. She also says that Republic TV was her husband's last creation and asks for justice.
Kangana Ranaut comes out in support of Arnab Goswami
Bollywood actress Kangana Ranaut has come forward to support Goswami after his arrest. Kangana shared the video on her official Twitter account.
In her "Message for Maharashtra government," she slammed the government for detaining the Indian journalist.
It is important to note that during the last few months, Republic TV has been under strict scrutiny across India. According to Mumbai Police, Republic TV was among the three channels that had allegedly manipulated ratings and using them to spread fake narratives.
Goswami, however, has denied these allegations. He has accused the police of pursuing a vendetta over his channel's criticism of Mumbai Police's handling of the Sushant Singh Rajput case.
What do you think of this story? Let us know in the comments section below!