During his sold-out Abu Dhabi show last Friday, the famed Indian singer Arijit Singh surprised the audience with a stand he took for Pakistani artists in a live concert without caring much about the 'controversy' it would evoke back home.
Attendees of the show praised his guts online and shared the moments that made their hearts swell up for the singer.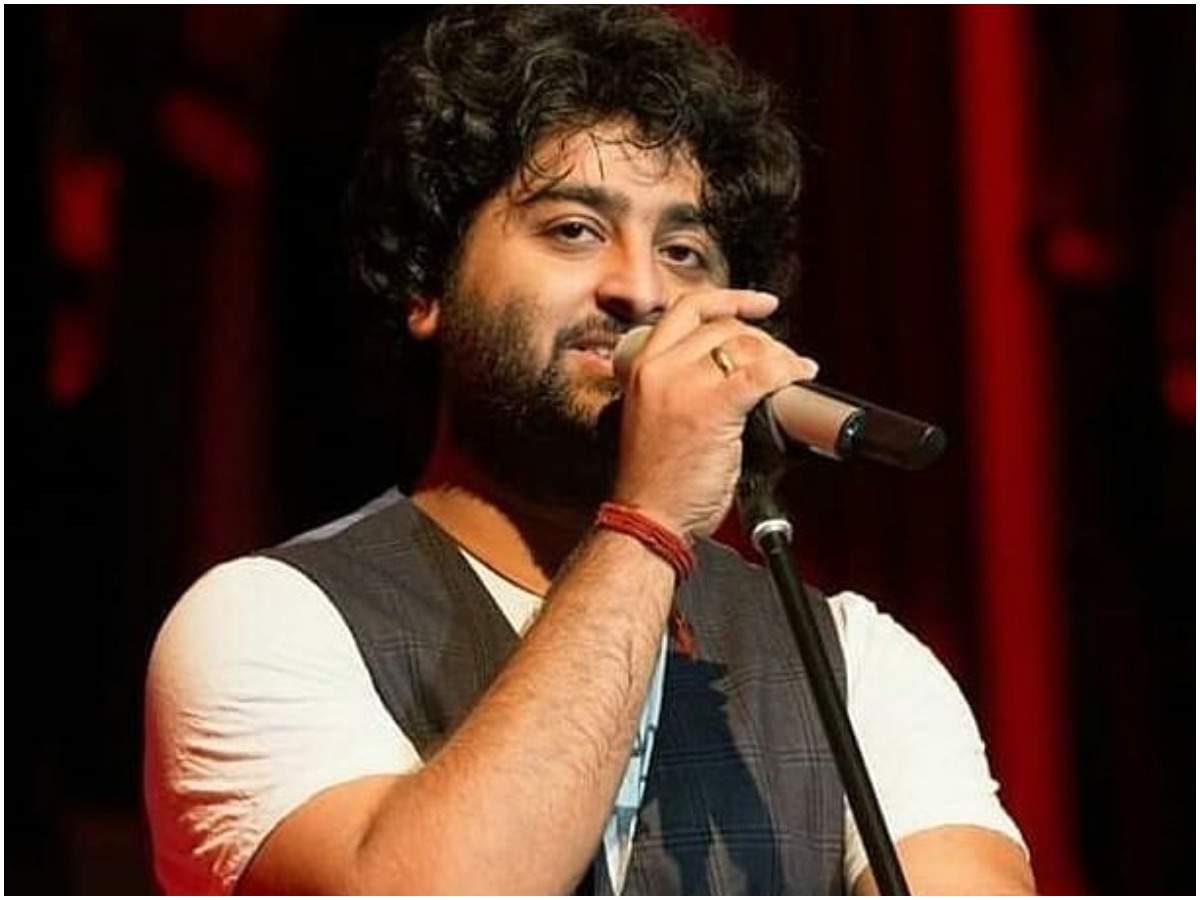 A Twitter user also shared a clip from the concert where Arijit specifically praised Atif Aslam before moving on to sing Pehli Nazar Mein. The Agar Tum Saath Ho crooner made it a point to ask why Pakistani singers, songs had been barred in India before asserting, "Atif Aslam, Shafqat Amanat Ali are two of my favorite singers."
In the video, the Indian singer expressed his concerns about across-the-border singers being banned in his country. Arijit Singh praised Pakistani artists in the concert saying, "I have a question. It's a wrong question, a controversial question. But still, I want to ask," began Arijit.
"I don't follow the news but tell me one thing, has music from Pakistan has been banned in India?" he asked. "Is it still barred or has the ban been lifted?"
"What solid statement from Arijit Singh regarding Pakistani singers," lauded a Twitter user sharing the video that sees Arijit on stage, praising Atif. "Singing songs of these artists as well," they added.
Have a look at it
Another attendee wrote an appreciation thread straight from the concert hall for Arijit on the micro-blogging site. "At Arijit Singh's concert right now and the guy has just won me over," they admitted. "[He] sings Sayyonee and says this is by one of his favorite bands, Junoon, and is for all my fans from Pakistan here."
But what really 'killed it' for the fan was Arijit singing an Atif song, before taking a pause to say, "Now I will ask something controversial, why have we barred Pakistani songs? Atif Aslam and Shafqat Amanat Ali are two of my favorite singers and I don't give a damn."
In addition, the attendee mentioned how at that moment, "The crowd went nuts," in a good way. "And immediately after, [Arijit] sings an NFAK song. The crowd loses it again. For everything that goes on against Pakistan in India, the man showed balls to say these things out loud. Dil jeet liya bhai boy ne. Respect," they concluded.
Well, he really has won hearts!
It may be recalled that a few years back, Sonu Nigam schooled Indian media for banning Pakistani artists. Even Ranveer Singh condemned the ban.
What do you think of this story? Let us know in the comments section below.