Disclaimer*: The articles shared under 'Your Voice' section are sent to us by contributors and we neither confirm nor deny the authenticity of any facts stated below. Parhlo will not be liable for any false, inaccurate, inappropriate or incomplete information presented on the website. Read our disclaimer.
Known as one of the foremost and most demanded voices in Indian cinema, everyone's favorite Arijit Singh is planning to retire from music and playback singing by next year. According to reports, the globally acclaimed 29-year-old 'Tum Hi Ho' star has revealed that due to the short shelf life of artists nowadays, he might quit his career to focus on 'other things' as he believes that he doesn't have much music to offer.
The playback sensation who rose to fame with his blockbuster series of hits from movie Aashiqui 2 has further stated that he wants newcomers to try their luck and serve India in terms of music and hinted that this might be his "last year" in Bollywood. He said:
 "I don't think I have a long way to go. This might be my last year. Normally, fresh voices replace (current favorites) every five to seven years in Bollywood. If I work really hard on specific genres, I might be able to stay longer. That way, I can emerge as the only singer who can croon songs of those genres. Maybe that's how I will survive".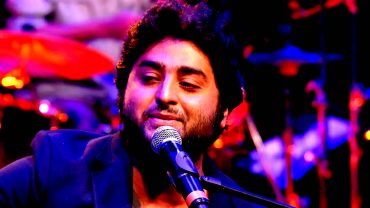 Known for being out of glitz and glamor, when he was asked about why he maintains low-profile despite being so popular, Arijit Singh commented:
"I enjoy a quiet life, without much interruption. Over the past three years, I have seen my fan base grow, and I think it's essential for them to know that I've always been someone who refrains from interactions because I enjoy a silent life. With the growth of social media, this, too, becomes difficult".