American pop singer Ariana Grande released a TikTok video of her and reacted to the comments by netizens on her body shaming.
Netizens body-shamed her when paparazzi took photos of her and gained attention on social media platforms.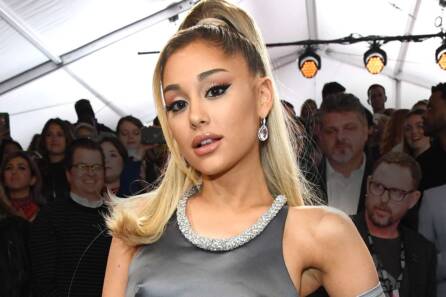 Ariana recorded a full three-minute video in which she talked about having a body, to be seen and paid very much attention to it.
She grabbed every news outlet's attention with her video and she gave a clear message about body shaming in society.
Ariana Grande Reacts To Body-Shaming Remarks
She said, "Talk a little bit about what it means to be a person with a body, and to be seen and to be paid such close attention to."
She even addressed the big issue "Body shaming" and delightfully asked her fans to be more mindful when speaking about other people's bodies.
"The body that you've been comparing my current body to was the unhealthiest version of my body. I was on a lot of antidepressants and drinking on them and eating poorly and at the lowest point of my life when I looked the way you consider me healthy, but that wasn't my healthy.
"I know I shouldn't have to explain that. But I do feel like maybe having an openness and some sort of vulnerability here, good might come from it."
Compliment Or Ignore:
Grammy Award winner singer further added, "There are ways to compliment someone or to ignore something that you see that you don't like, that I think we should help each other work towards. Just to aim towards being safer and keeping each other safer."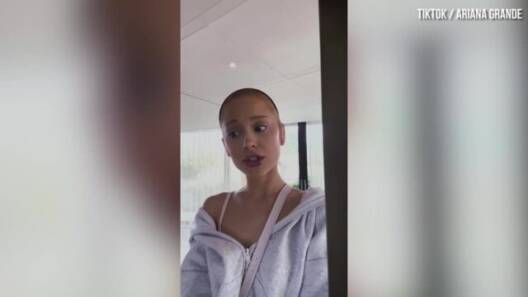 She even explained or say elaborated that people don't think before saying something and understand what others are going through. They shouldn't focus on anyone's body in any way.
"So be gentle with each other and with yourselves," Grande said, ending her video with an empowering message to her followers, saying, "I think you're beautiful no matter what you're going through."
It's Not Her First Time:
If you don't know, Ariana has always been vocal when it comes to addressing such sensitive issues on a bigger stage. Back in 2015, she shared a post on her Instagram after she encountered some filthy comments about her and Modern Family star Ariel Winter.
"We live in a day and age where people make it impossible for women, men, anyone to embrace themselves exactly how they are," she said in the post, concluding that "the things that make us different from one another make us beautiful."
Unfortunately, the body shaming issue doesn't exist only in the Western side, but also in the Eastern as well.
Pakistani celebrities have also faced body shaming comments over the past few years. Actress and model Mariam Ansari revealed that she was body shamed.
What do you think of the story? Tell us in the comments section below.