Disclaimer*: The articles shared under 'Your Voice' section are sent to us by contributors and we neither confirm nor deny the authenticity of any facts stated below. Parhlo will not be liable for any false, inaccurate, inappropriate or incomplete information presented on the website. Read our disclaimer.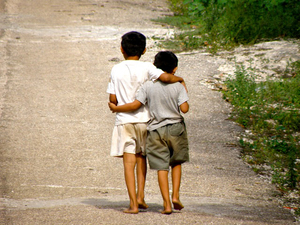 I met him on the very first day of my graduation. He was sitting next to me on the orientation day dressed gently. We begin to chit chat a bit and this first day chit chat grew into a friendship tree with the time. Like all other people we became friends, he too had a story to tell and a lesson to teach. His story had the same bitter experiences which gave him trust issues and he claimed the same like the others that he had crossed oceans for the people and in return they didn't give a damn when he needed them most and the lesson was the same, "not to trust anyone in this vast universe".
I wasnt much different from all of them, I had a different story to tell but the moral and the lesson was the same as he taught me.
Now let's come to other side of the story and it is a point to ponder. We all consider ourselves too trustworthy, sincere and nice I repeat "WE ALL". If we all possess the same qualities then why is everyone claiming about the people not to be sincere?? If we all think of ourselves trust  worthy then why everyone is claiming that no one is trustworthy ?? There is a common fault somewhere inside us and we should search it out and realize that we have had enough reading and judging this world and people inhabiting it and its time to read our own selves.
I'm not giving the answer of this question because this answer lies in our ownselves and no one other then us could answer this question in a better way. Let's just be neutral and solve this by unveiling our own faults and mysteries which we ignore either intentionally or unintentionally but we do.