Shares of Apple closed at $122.02, on Tuesday, a new split-adjusted all-time high for the company.
At this price, the iPhone maker's market capitalization is estimated to be $705 billion, making it the world's first company to close a trading session with a market cap above 700 billion dollars.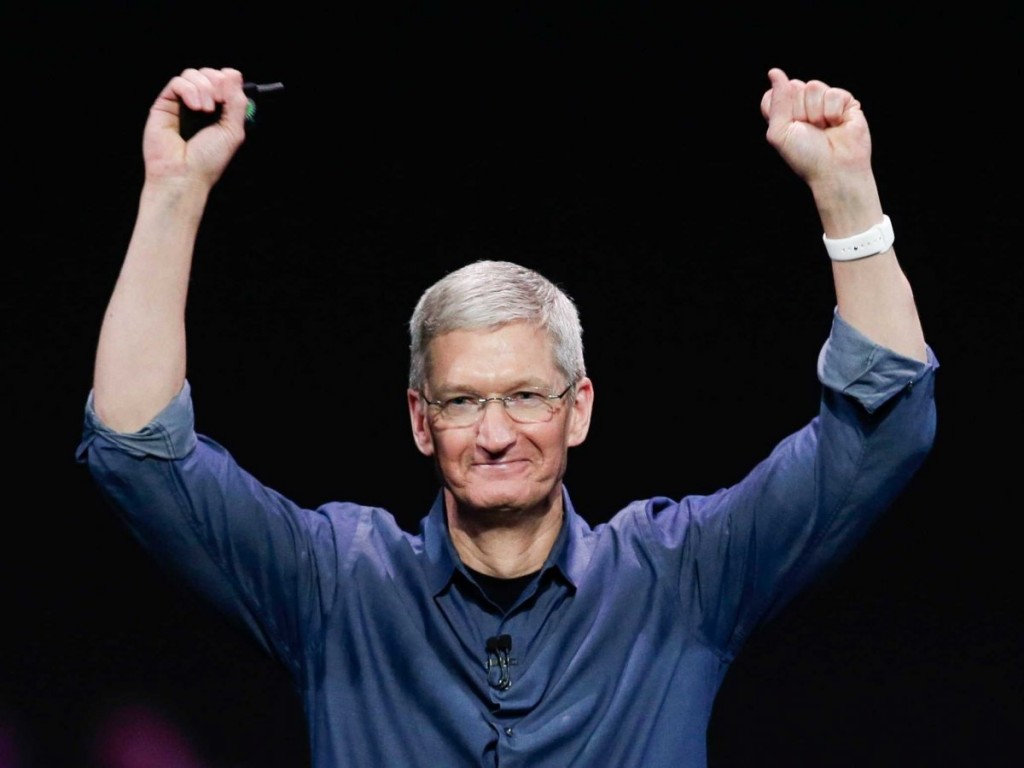 At this point in time, Apple is more than twice the size of its rival Microsoft.
Apple sold more than 74 million iPhones and gained a record profit of $18 billion in its fourth quarter. This new record high comes two weeks after the report was released.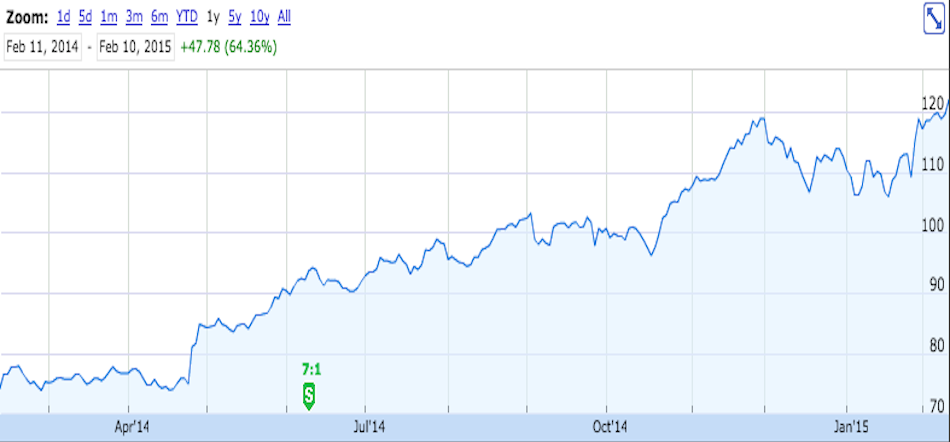 With the latest gains, Apple's stock is now up more than 60% as compared to the last year.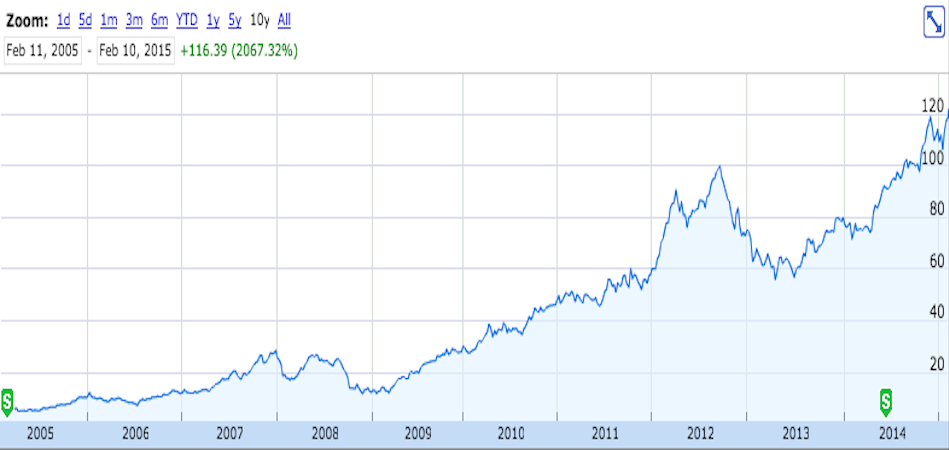 And over the decade, Apple is up an astounding 2,000%!