The final Mutual Evaluation Report of the Asia Pacific Group says that Pakistan bears high hazards of money laundering and terror financing and it should understand risks that are also arousing from several terrorist groups working in the country.
The APG on Money Laundering published its Mutual Evaluation report 10 days before the Financial Action Task Force's inclusive meeting, which is going to deliver its verdict on Pakistan's status on its grey list. Following the APG report, possibilities are high that Pakistan would be maintained on the grey list during the FATF meetings from October 13 to 18 in France, Paris.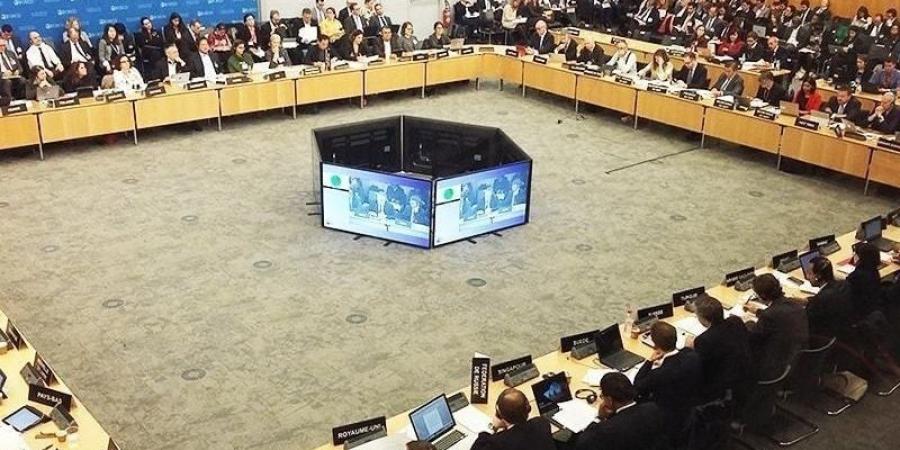 According to the report, "The terror financing cases are identified by a number of mechanisms but not via financial intelligence." 
The report pointed that out of FATF's 40 suggestions on curbing money laundering and combating the financing of terrorism, Pakistan was fully compliant to only 1 recommendation. Pakistan was largely compliant on 9 recommendations, partially compliant on 26 and non-compliant on 4 recommendations.
Although FATF told Pakistan to increase the level of effectiveness before October, Pakistan was found pretty effective only on 1 point while on the remaining 9 Pakistan's effectiveness was reported as low as of October 2018 cut-off month.
Owing to these unfavourable findings, the APG has already chosen to place Pakistan on its Expedited Enhanced Follow up reporting list. Besides, the report indicated that Pakistan's finance regulators, such as the State Bank of Pakistan and Securities and Exchange Commission of Pakistan, have understated the money laundering and terror financing regimes.
The report says, "Pakistan should adequately identify, assess and understand its money laundering/terror financing risks including transnational risks and risks associated with terrorist groups operating in Pakistan such as Da'esh, AQ, JuD, FiF, LeT, JeM and HQN, and this should be used to implement a comprehensive and coordinated risk-based approach to combating money laundering and terror financing." 
The report stated that corruption, drug trafficking, fraud, tax evasion, smuggling, human trafficking, and organised crime were primary offences to money laundering.
However, the APG applauded Pakistan's efforts to combat corruption. The reports said, "Corruption is endemic across Pakistan's economy, although Pakistan is to be commended for its recent initiatives to prevent and detect corruption."
The report on the capacity issue said, "Competent authorities have varying levels of understanding of the country's money laundering and terror financing risks, and the private sector has a mixed understanding of risks."
For money laundering, there was no definite understanding among competent officials, including LEAs. "Competent authorities are focused on predicate crimes and are unable to clearly differentiate money laundering from predicate offences which generate illicit proceeds."
"For terrorism financing, Pakistani authorities have a mixed understanding of risk. Federal Investigation Agency has a low level of terror financing risk understanding, while provincial police, counter-terrorism departments (CTDs) have a better understanding of those risks within their provinces."
"The State Bank of Pakistan does not have a clear understanding of the money laundering and terror financing risks unique to the sectors it supervises," said the APG report.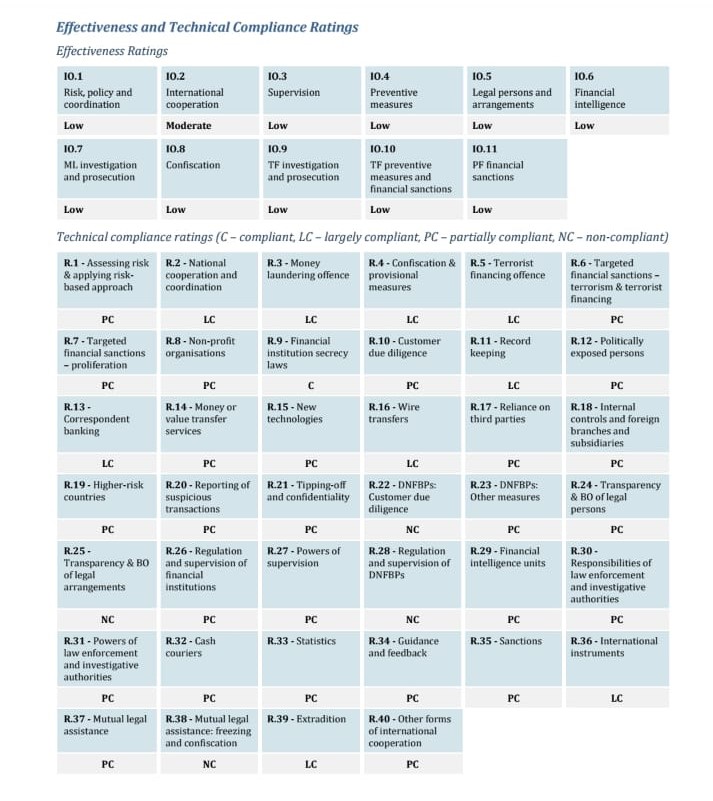 The APG remarked that some development in AML/CFT compliance was visible as a result of the SBP's administration but the value of financial sanctions imposed was low.
"All non-banking financial companies (NBFCs) have a limited understanding of these risks and are in the initial stages of implementing a risk-based approach. DNFBPs have a poor understanding of money laundering and terror financing risks and are yet to start implementing a risk-based approach," the report added.
The report said, "The terrorism financing is not fully integrated into Pakistan's broader counter-terrorism approach particularly at an operational level and in all provinces besides Punjab. Pakistan did not demonstrate it was employing other measures to disrupt terror financing where it was not practical to secure a terror financing conviction."
The final Mutual Evaluation Report of the Asia Pacific Group on Pakistan performance is not that good as expected. Although Pakistan improved its performance in various sectors, the main recommendations are not fulfilled.