Indian singer and rapper AP Dhillon recently became a hot topic in Pakistan after news of possible concerts in Karachi, Lahore and Islamabad spread like wildfire on social media. But after the Brown Munde singer shut down the rumors, a memefest sparked.
Screenshots from an Instagram user answering questions about upcoming Pakistani concerts quickly went viral on Twitter. "We have a meeting with the government officials this weekend," stated the user. "Security is the last concern. Everything else is finalized."
While the fake news had Pakistani fans thrilled and confused, the singer later took to his social media to offer clarity on the matter. He denied the news and asserted that the only concerts scheduled to take place are to be held in India and the United Kingdom.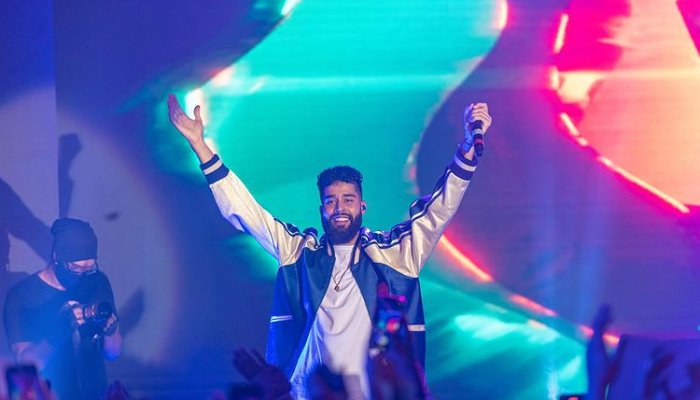 "We have been made aware that there are scammers announcing shows/concerts in countries other than India and the United Kingdom," Dhillon wrote in a post. "Outside the Takeover Tour in India and our UK tour in February, there have been no additional countries that have been confirmed for concerts by anyone on our team."
Dhillon concluded with a word of caution. "Please do not get scammed and only purchase tickets for shows that have been confirmed by us," he stated.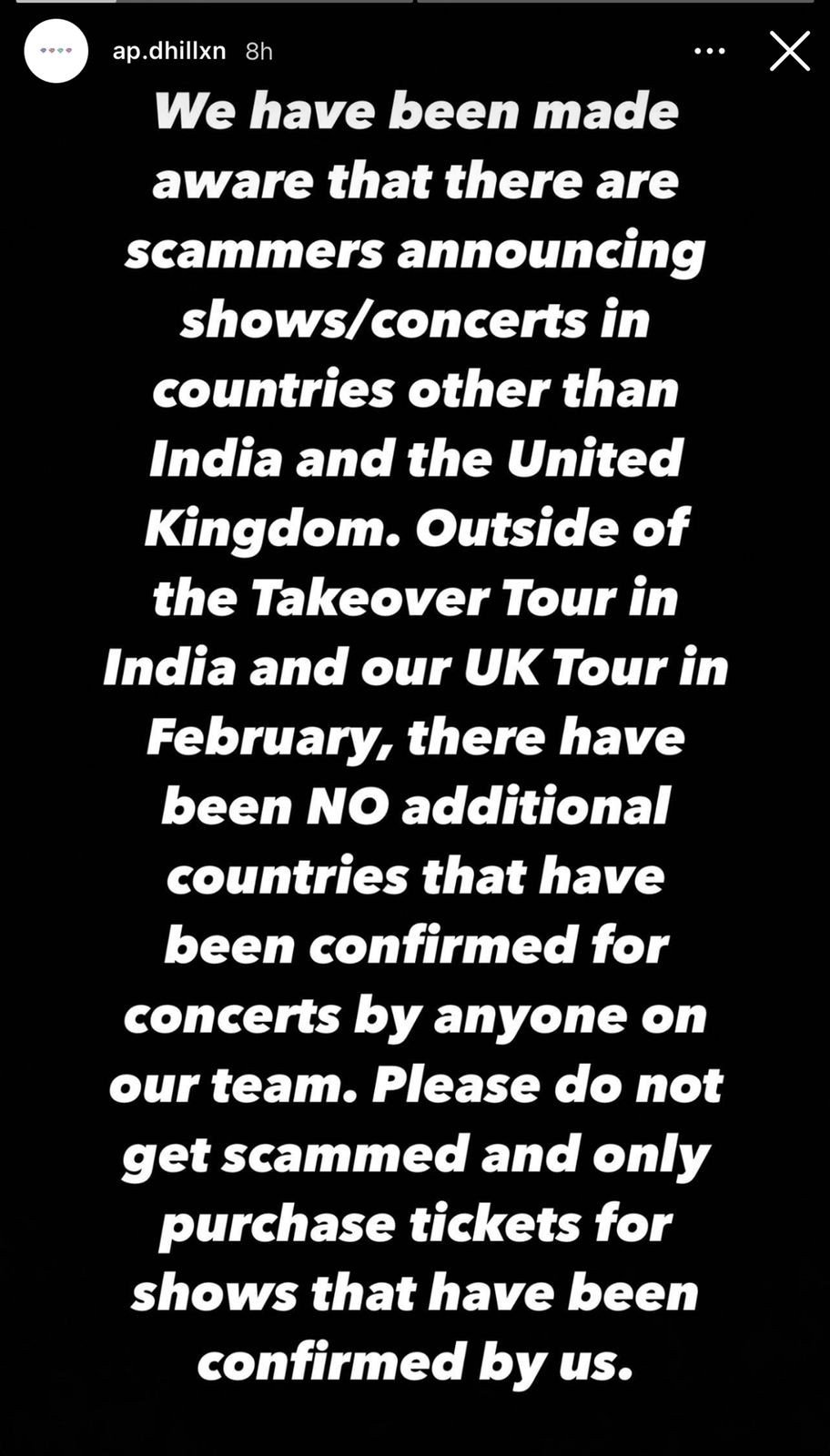 In response to the singer's statement, hilarious reactions from disappointed fans broke a memefest on Twitter.
Twittersphere has a field day trolling the fake news
Many concerts have been taking place in the country as of late.
A three-day food festival featuring food and music called 'Taste Plus' took place over the weekend in Islamabad at Jinnah Convention Center. Singers including Aima Baig, Mustafa Zahid, Shamoon Ismail, Asim Azhar, and many others performed at the festival.
Sadly Atif Aslam stormed out of his concert midway due to the crowd harassing females and families. After a young girl came up to him on stage about the harassment she encountered from the crowd, he addressed the men in the crowd and advised them to give women some room and ensure that women and families were safe from harassment in the crowd. 
Unfortunately, wildness is not uncommon at concerts, since the combination of large crowds and loud music can inevitably cause catastrophes. Prior to that, a brawl erupted between a group of men at Rhythm Festival in Lahore.
What do you think of this story? Let us know in the comments section below.