It seems that the #MeToo movement in Bollywood has seen another surprising revelation. The renowned director of Gangs of Wasseypur, Anurag Kashyap, is the target this time out. Director Anurag Kashyap has been called out by actress Payal Ghosh with rape allegations.
Anurag Kashyap, a huge name of the Bollywood fraternity.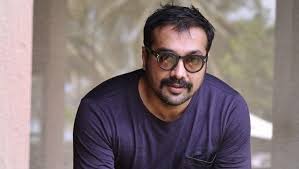 An FIR has been registered against Anurag Kashyap after the actress reached the Indian police. Moreover, the FIR on sexual misconduct has been registered with the Mumbai Police.
Registered at Versova police station on Tuesday, the FIR falls under Indian Penal Code 376 (I) (rape), 354, (assault or criminal force to woman with intent to outrage her modesty,), 341 (wrongful restraint) and 342 (wrongful confinement) – as per Indian media.
The actress stated that back in 2013, director Anurag Kashyab had come to her home in Versova, Mumbai. While the two were present together, Anurag forced himself on the actress, and conducted sexual activity without her consent.
The actress, young and innocent at the time, could not help herself, as the director's influence proved too strong. Consequently, the Bollywood community stands with Payal Ghosh and has promised to boycott Kashyap if the allegations are proven.
Kangana Ranaut shows support for Payal Ghosh against the director
Actress Kangana Ranaut showed her support for Payal Ghosh while tweeting: "Bullywood is full of sexual predators who have fake and dummy marriages they expect a new hot young girl to make them happy every day, they do the same to young vulnerable men also,I have settled my scores my way I don't need #MeToo but most girls do #PayalGhosh #AnuragKashyap"
Moreover, Ranaut also brought forward a video where Anurag Kashyap was confessing his partaking in child abuse. Ranaut was recently in another controversy when she labeled Mumbai as 'Pakistan Occupied Kashmir'.
Anurag Kashyap remains a powerful and influential figure in Bollywood. Anurag Kashyap, a winner of multiple Filmfare awards and a famous director in India, rape allegations on him by Payal Ghosh has shaken the core of Bollywood.