Once again at Cannes Pakistani films have attracted many international and neighbour country filmmakers with their unique storylines.
Indian filmmaker Anurag Kashyap was representing the Indian film industry and his neo-noir thriller Kennedy is set to premiere at midnight on Wednesday at the 76th Cannes Film Festival.
But the Pakistani film "In Flames" captured his attention, and he praised the film and the team as well.
He started off the discussion when he was part of the panel at which an ongoing festival on the theme of South Asian Stories in a Global Film Market was discussed. Kahn was also a part of the said panel, reported Deadline.
It's great to see Indian and Pakistani filmmakers sharing the same stage and exchanging their positive thoughts.
Anurag Kashyap Praises Pakistani Film
"In Flames," Kashyap said, "is so much more than a moody horror film. It talks about society, pulls out everything, and shows it bare naked. That hits you so hard in the gut." He added, "I am a genre film freak. Genres evolved as a response to all kinds of repression. What were zombies if not Nazis?"
Anurag then gave credit to other filmmakers such as Mira Nair, Deepa Mehta, Gurinder Chadha, and Shekhar Kapur for showing the way. "Without what they achieved we would not even attempt what we are making," he said.
The award-winning Gangs of Wasseypur director further shared his thoughts on the independency of cinema. Mira Nair, Deepa Mehta, Gurinder Chadha, and Shekhar Kapur for showing the way. "Without what they achieved we would not even attempt what we are making," he said.
Bollywood Films Are Banned, Kahn
In response, Kahn didn't hold and praised the Indian Filmmaker. "In Pakistan, Bollywood films are banned but we love to consume them. They were so larger than life that I was like we can never make those films. They are out of scale of what is possible," Kahn said.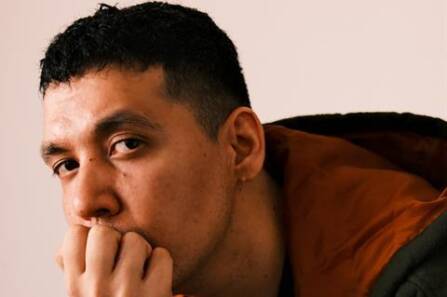 "Watching the films of Anurag Kashyap gave us the palette and the landscape for films that we could make in Karachi. I am grateful to him for creating that kind of cinema and blazing that trail," he went on to add.
The panelists also touched on the rise of nationalism and censorship in India. "I've always told myself that the best Iranian cinema came out of the most challenging times, so there's always a way around," said Kashyap.
"Every time I lose hope, I go and look at those films. If they can do it, what are we complaining about? I genuinely think the best of our creativity comes out in adversity. Especially genre filmmakers, they always find a way to tell their story, and that's what changes society."
Kahn said, "My heart goes out to the Indian film industry because what's happening now looks a lot like what we went through in Pakistan in the 1970s." He also said international film festivals and labs are crucial for bringing filmmakers from across South Asia together: "I went to Busan's Asian Film Academy and met people from India, Nepal, and Sri Lanka that I could never have met in Pakistan," Kahn said.
It's not the first Pakistani film that got premiered at Cannes, last year Cannes was all about Joyland which became the first Pakistani film to be screened at Cannes and selected for Cannes as well.
What do you think of the story? Tell us in the comments section below.