Anoushey Ashraf has always advocated kindness towards animals, and she continues to do so this Eid. Followers of Anoushey Ashraf are urged to treat the sacrificial animals with compassion and love.
Sharing an adorable photo with a goat on Instagram, the VJ and actor anoushey Ashraf highlighted our responsibility towards sacrificial animals. "Closing in on that time of the year where I always reach out to those on my Instagram urging them to care, respect, and love their animal of sacrifice to the absolute fullest," wrote Ashraf.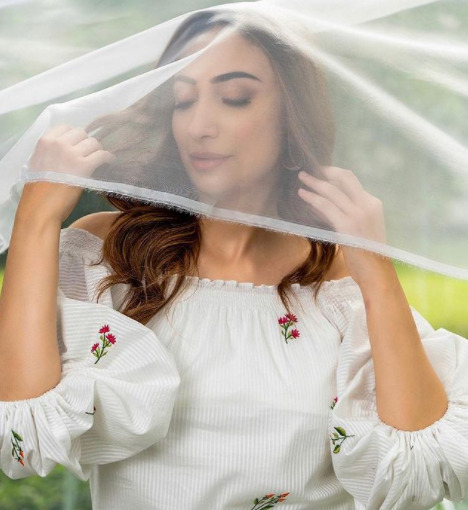 "A few things; Please make sure to remember it's a 'sacrifice' not 'slaughter' and it takes place in the most humane way possible," the VJ continued. "Don't make children run the blade on the animal, please. The qasai [slaughterer] should be a thorough professional, if the animal experiences discomfort, pain, and severe distress you're doing it wrong. There are gentle manuals on it. The knives should be so sharp that the animal shouldn't feel any pain."
In addition, Ashraf emphasized the importance of not sacrificing an animal in front of other animals. "It induces severe anxiety in them," she explained. The actor also asked everyone to "stop another and teach them the rights of animals too if you see their animals in bad shape, underfed, hot, tied to short ropes so they can't sit/move, etc."
She reminded everyone to respect the sanctity of the act by not showing off. "Do not make videos and photos of the process. They're not for show, this occasion isn't a show. Do not exhibit, compare and spend extravagant amounts of money to please Allah. He knows your neeyat [intention] better than anyone."
'Reflect on the meaning of sacrifice'
"Clean up thoroughly after it's done," the VJ added. "Stop storing meat for yourselves, give and distribute the best of it first. Eat less meat through the rest of the year, please. It's become a cruel industry and the spirit of being thankful is lost."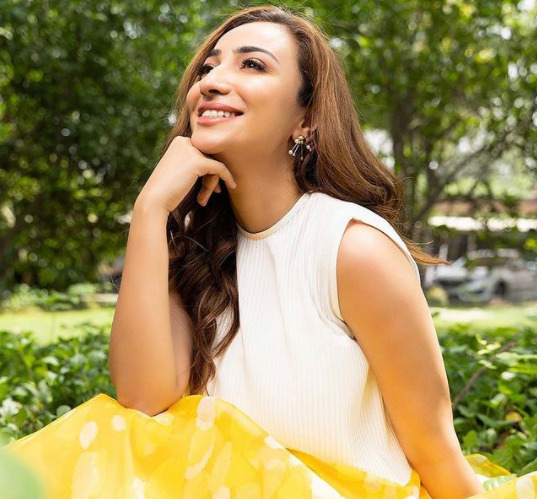 "'Do not make your stomach a graveyard for animals,' [said] Imam Ali. Reflect on the meaning of sacrifice. Be humble about it. May Allah accept our sacrifices this year. The greatest nations are those that are kind to their animals. Many of them are our food, they fill our hungry bellies. They're a big blessing. They provide nourishment to us."
As we celebrate this Eid-ul-Adha, let's treat our animals with the love and compassion they deserve. We will make our religious sacrifice more meaningful if we show compassion.
By the way, did you know that Ashraf is one of the few Pakistani celebrities who can cook like a pro?
What do you think of this story? Let us know in the comments section below.