In an Instagram post, Pakistan's popular host Anoushey Ashraf shared how a social media man harassed her online by sending her indecent DMs. It happens far too often, she said. While naming and shaming the harasser, the renowned artist posted the indecent message alongside the user's profile.
Anoushey Ashraf also went on to share a couple of indecent messages she received in her DMs by a man. It emerged that while several women lent support, others revealed their own experiences of being harassed online. As she shared screenshots, the 38-year-old explained in an Instagram story why she made the decision to name and shame the harasser rather than ignoring it as she normally does.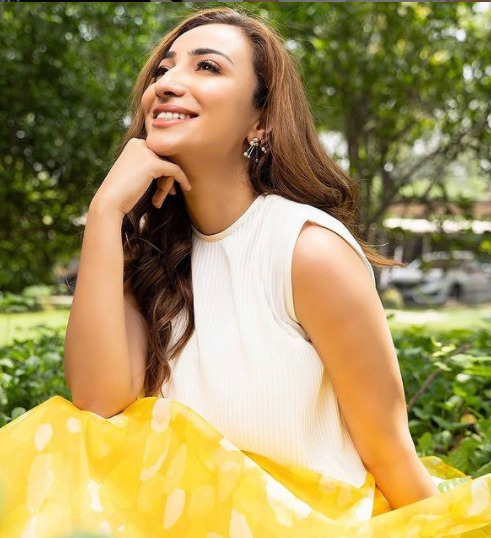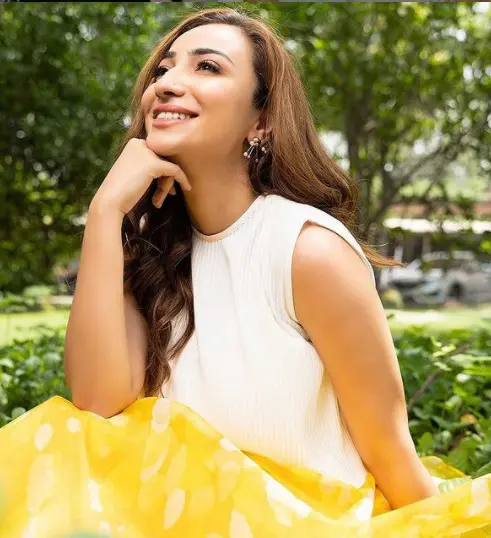 "Today I shared a story of a man who sent me an indecent message," Ashraf began. "Many reached out to me, thanking me and lending me their support – which I truly appreciate. One of the reasons I put his name out there is because I think a lot of people need to learn that they can't get away with this [harassing someone]."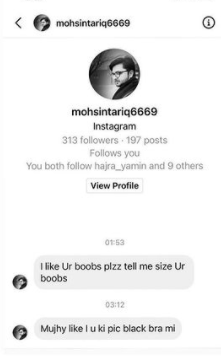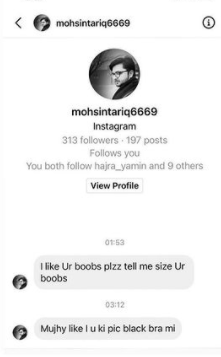 In addition to this, she explained, "Had I not said anything, he would have done the same with vulnerable women, younger girls – girls who might not understand what's going on. It isn't a cool thing, they [women] would not know how to react."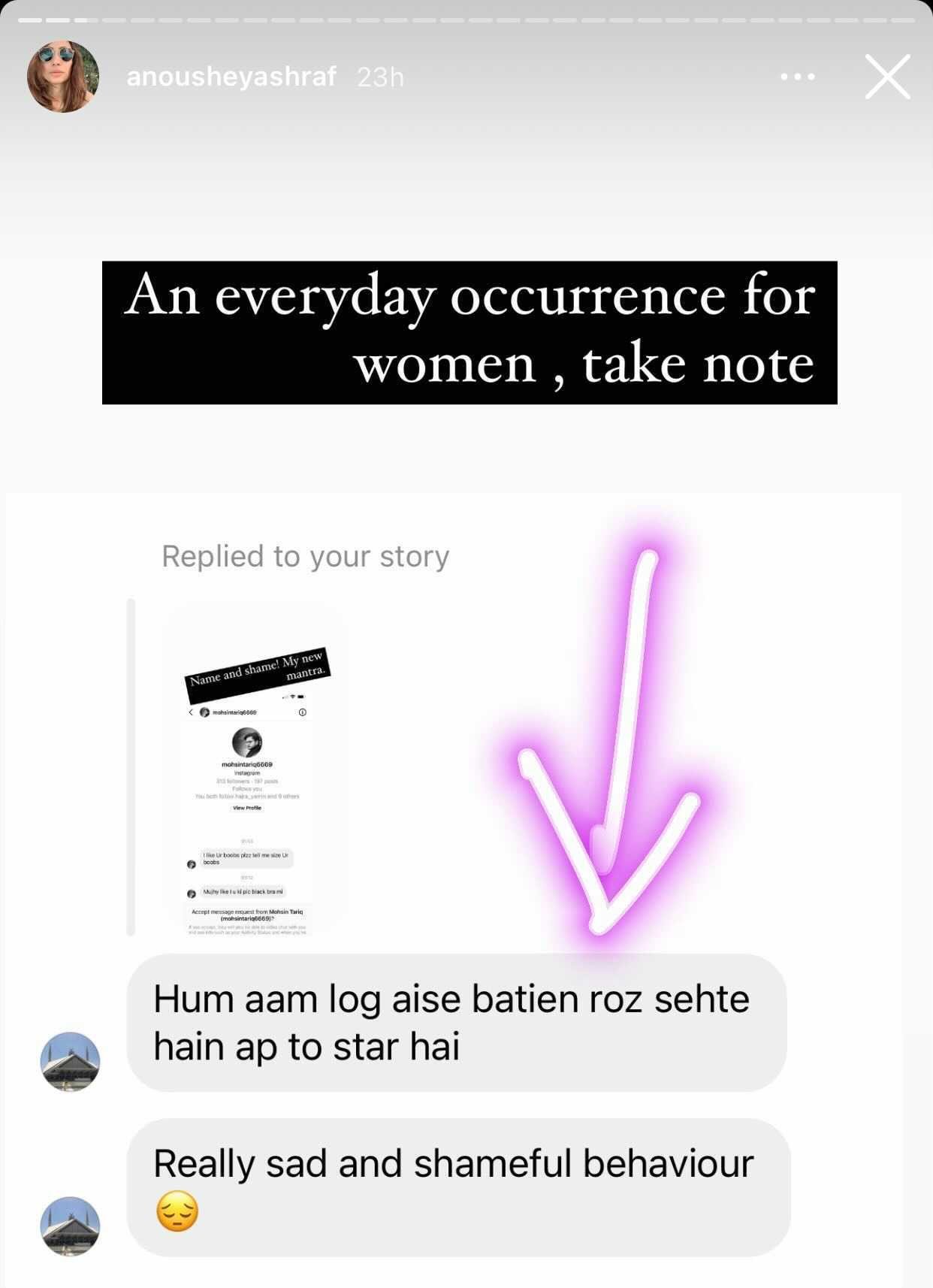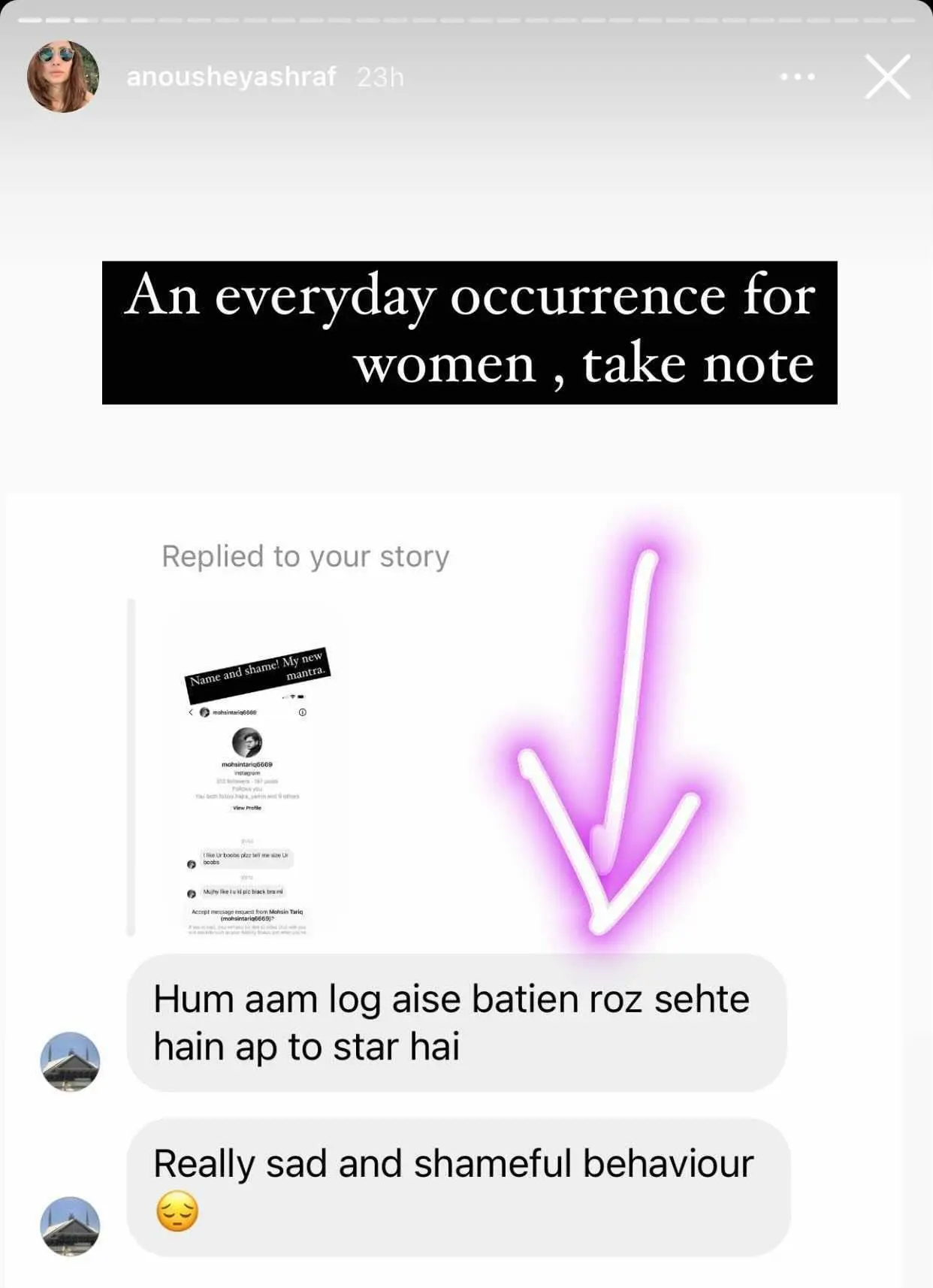 "So when something like this goes on to public forum now that the man has seen his face plastered on my Instagram, I think he's going to realize to not do this to another woman again," she continued. "For that reason alone, I think it's fine to put everything out there and even get hate for it."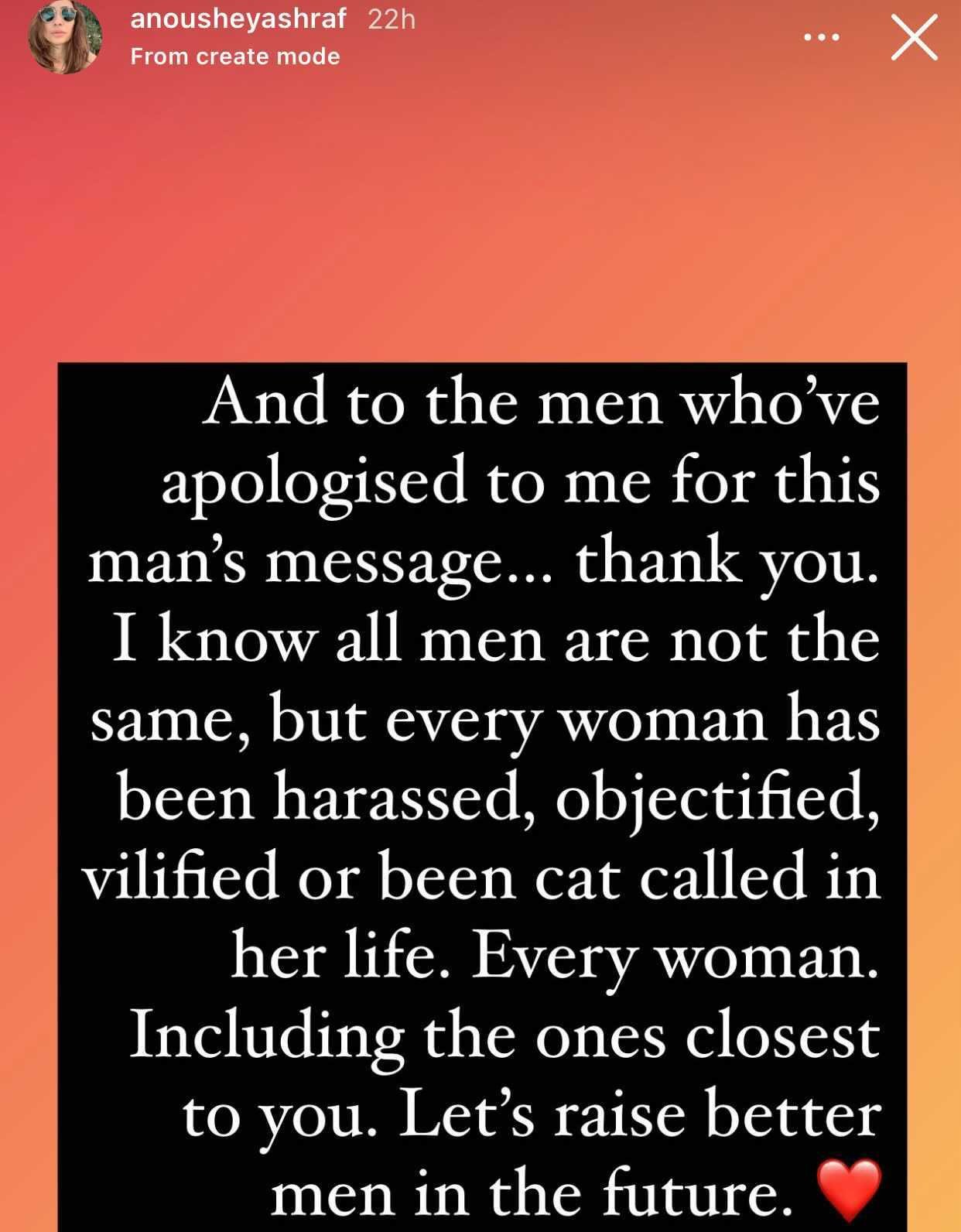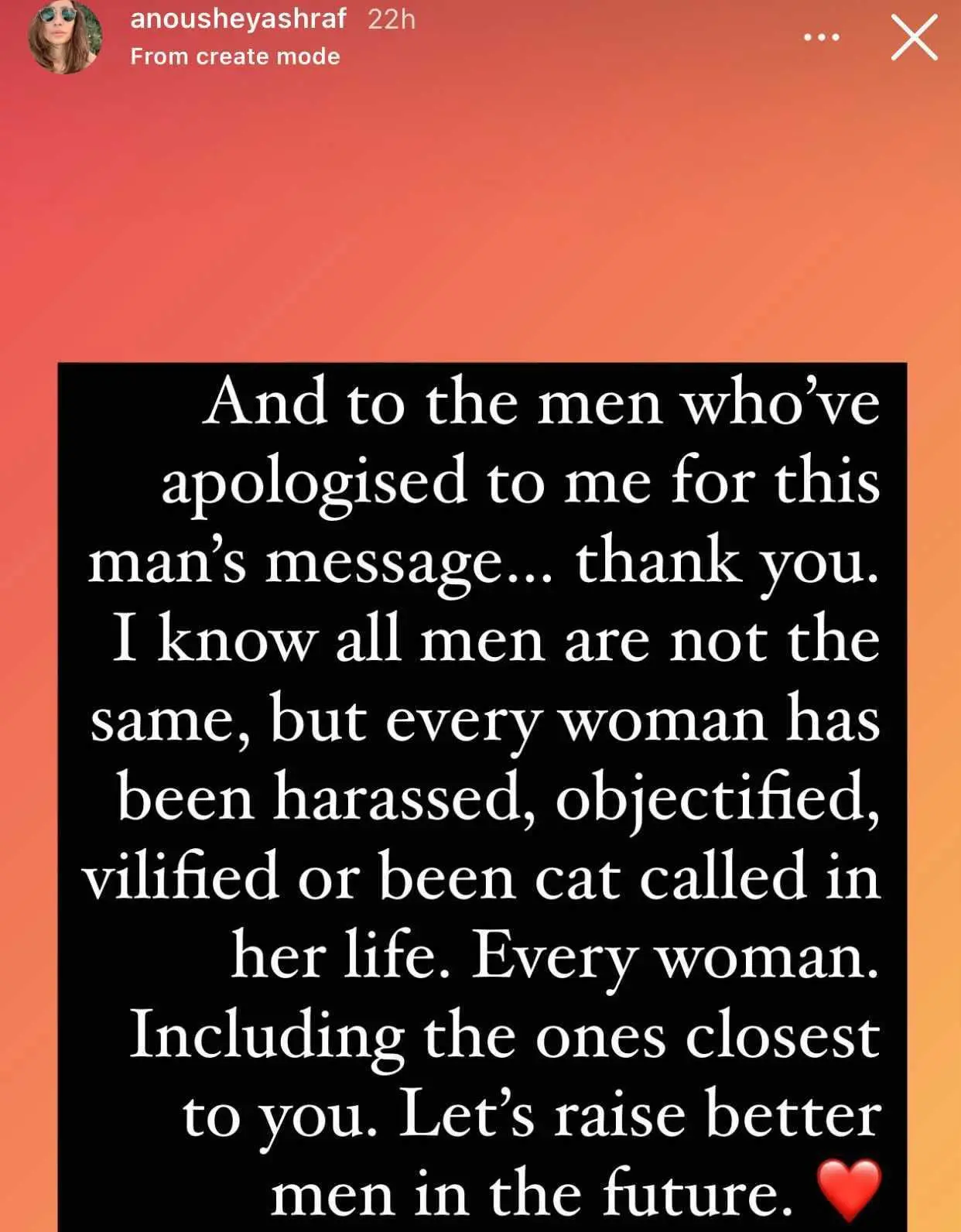 Take a look at the video!
In the recent past, many people stepped forward to share their stories to cast light on the epidemic of sexual harassment in public spaces. The unstoppable series of rape cases sparked a conversation on women's safety. Back then as well, Ashraf revealed her own experience of being harassed in a space as open as a market. The model shared that regardless of being fully covered, a man harassed her.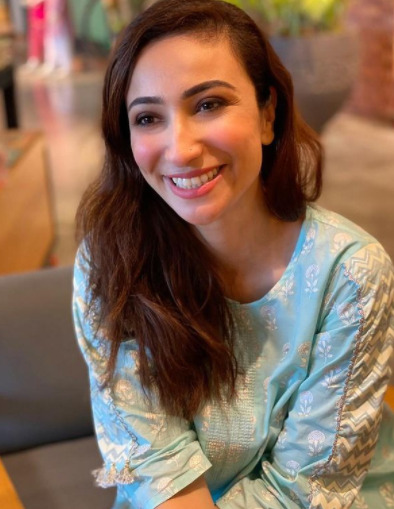 Well, if you are a woman living in Pakistan then you know the struggle of dealing with the men on the street harassing, eve-teasing, and catcalling yet easily getting away with it. Sadly, this is an everyday thing.
Recently, the fashion diva Frieha Altaf also opened up about the impact of childhood sexual abuse on her life bravely with no secrets, and it broke our hearts.
What do you think of this story? Let us know in the comments section below.