WARNING: Some viewers may find the content of this story disturbing. Viewer discretion is advised.
Abdul Qavi, a so-called cleric who is always embroiled in controversy, has once again landed himself into trouble. A video surfaced on social media, in which he can be seen bare naked and jerking off on a video call.
Qavi is known for making headlines for all the wrong reasons. He was even barred by his family of religious leaders from making public appearances. Nonetheless, the shameless man never fails to land himself in trouble. Initially, gathered fame by getting his name dragged into the murder of Qandeel Baloch, the cleric did not stop shocking everyone. So what is it this time?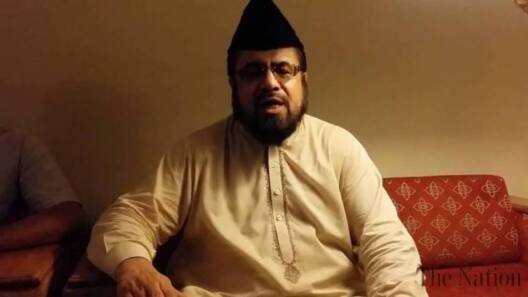 A video has surfaced on social media showing this man in a disgusting act, fully naked. In the video, while the other person cannot be seen, Qavi can be seen jerking off. Qavi, whose family ripped of his 'Mufti' title earlier this year over his immoral activities, makes sure to capture his entire body.
As soon as the leaked video emerged, it took the internet by storm. Social media users were quick to hit the share button and make it viral. We will not be sharing the video in this story due to its explicit nature.
However, hereunder is a screengrab of it.
Take a look at it!
What an absolute shame!
Earlier, a video clip of Qavi and social media sensation Hareem Shah made rounds on the internet. Shah posted footage of her slapping him after he allegedly engaged in a 'vulgar' conversation with her. In the video, which soon began viral, the TikTok star Shah can be seen slapping Qavi, who is sitting on a bed.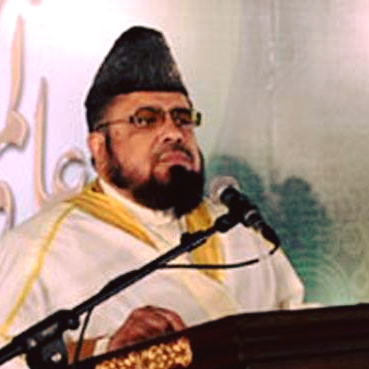 Just recently, this highly controversial cleric drew flak over what is being termed a piece of 'unnatural' advice to the transgender community. Giving an ambiguous statement, he said that members of the transgender community "can tie the knot like anyone else if they claimed to have either male or female abilities." Not only that but he also went on to claim that what he said, "aligns with the Islamic teachings".
It is indeed unfortunate to see a religious scholar getting involved in various activities on a regular basis. However, what appears to be more unfortunate is the lack of action taken against them by the government.
What do you think of this story? Let us know in the comments section below.