Disclaimer*: The articles shared under 'Your Voice' section are sent to us by contributors and we neither confirm nor deny the authenticity of any facts stated below. Parhlo will not be liable for any false, inaccurate, inappropriate or incomplete information presented on the website. Read our disclaimer.
On 2nd December 2017, a group of seven students from SZABIST namely Mishal Masroor, Bushra Shah, Maham Adnan, Ahmadullah Memon, Shahzaib Markatia, Yasoob Hassan and Rahul Kumar, took an initiative to help the students at Aman Ghar by raising funds for them and getting stationary for the children there.
They worked with National Foods and Aman foundation and collaborated through the platform of Aman Ghar. The event was a part of the aforementioned students, Business Ethics course which is facilitated by Ms. Hina Shamsi who encourages learning through applied knowledge.
NFL provided with hygienically biryani, completely free of cost to the students of SZABIST which they sold on campus and raised Rs.15000 for the school-going children present in Khuda Ki Basti – an economically challenged suburb of Karachi. This initiative aims to promote optimal mental and physical development, while simultaneously motivating them to attend school.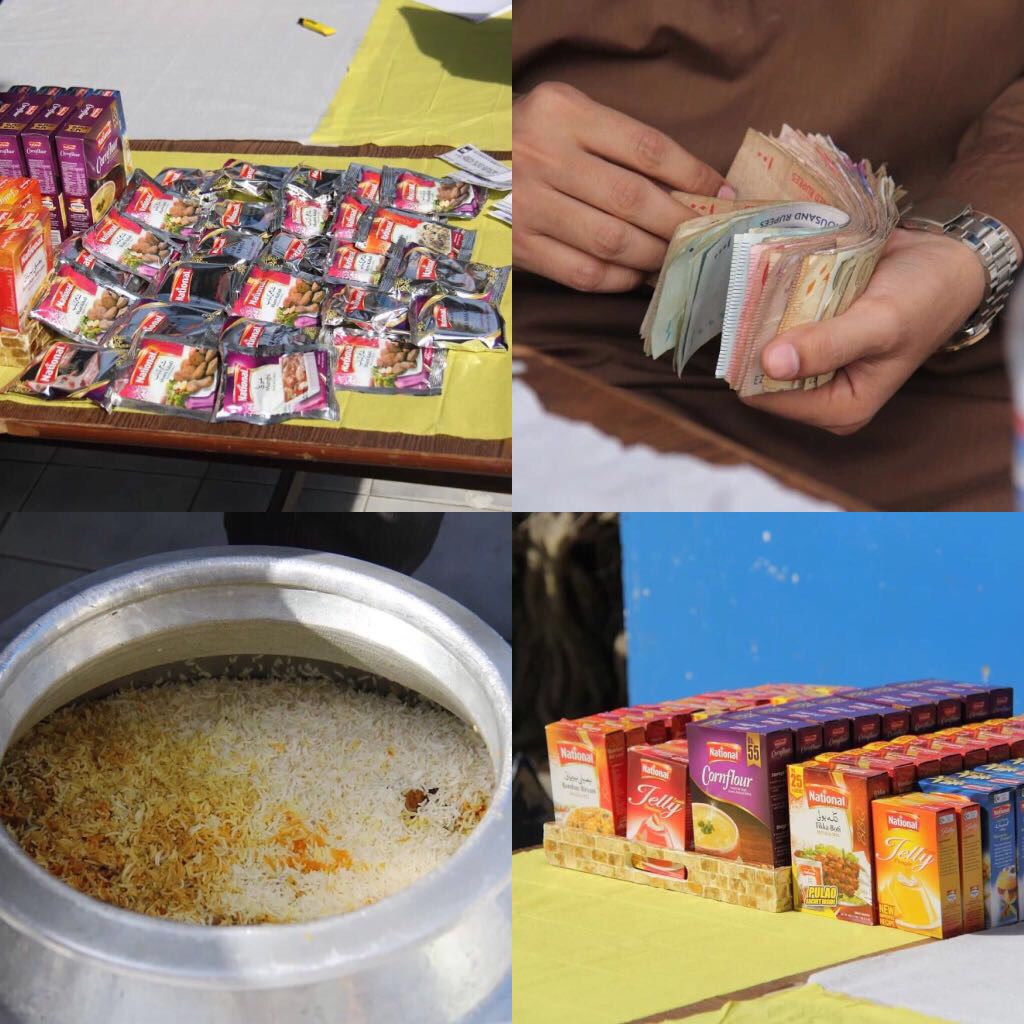 'Education is so important for the betterment of our future. A small effort by this group of energetic SZABIST business ethics students to help spread the power of knowledge' said Ms. Hina Shamsi.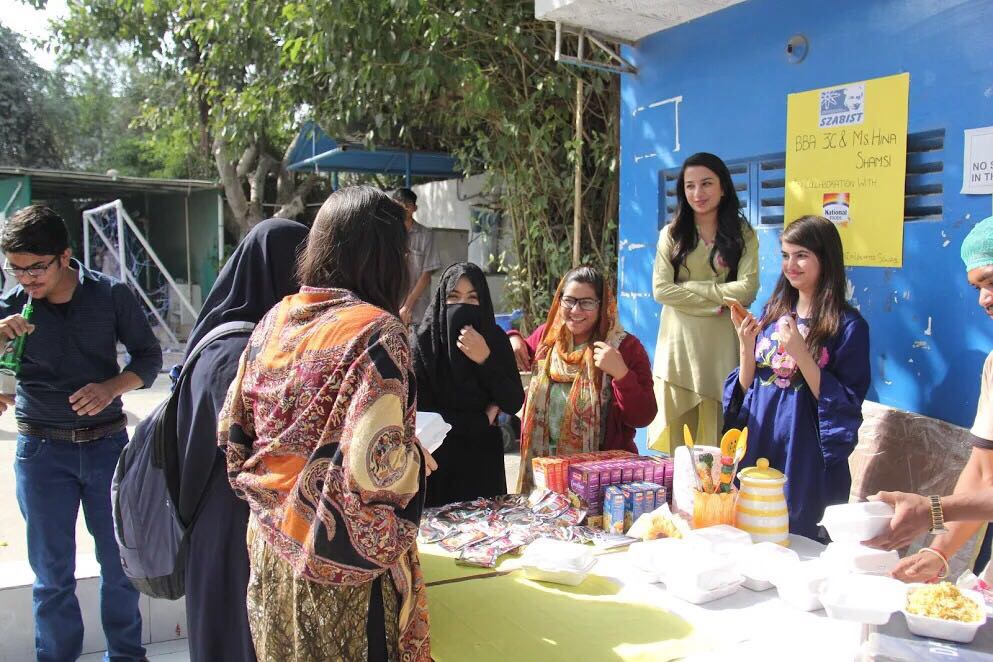 These students sold 100 plates of biryani on campus in a one-day event called 'Eat for a Cause'. Students, faculty, and administration took part actively in the event.
"We cannot help everyone but everyone can help someone," said Dr. Loretta Scott.
Mishal Masroor, one of the students involved in the activity said: 'We are there to support and endorse quality education for children hailing from economically unstable backgrounds'.
It is our country and we all need to take a step forward to bring education which will in return bring the change needed.
Read Also: Discover Pakistan – A Campaign Undertaken By 7 Students From SZABIST