Pakistan's first female mixed martial arts (MMA) specialist Anita Karim won a competition against Australian fighter Uyen Ha at Lumpinee Stadium in Bangkok on Saturday.
A native of Hunza Valley, Anita is counted among athletes who have made a mark at the outset of their professional careers. Not only does she represent Pakistan at an international level but has also bagged multiple awards and medals for the country.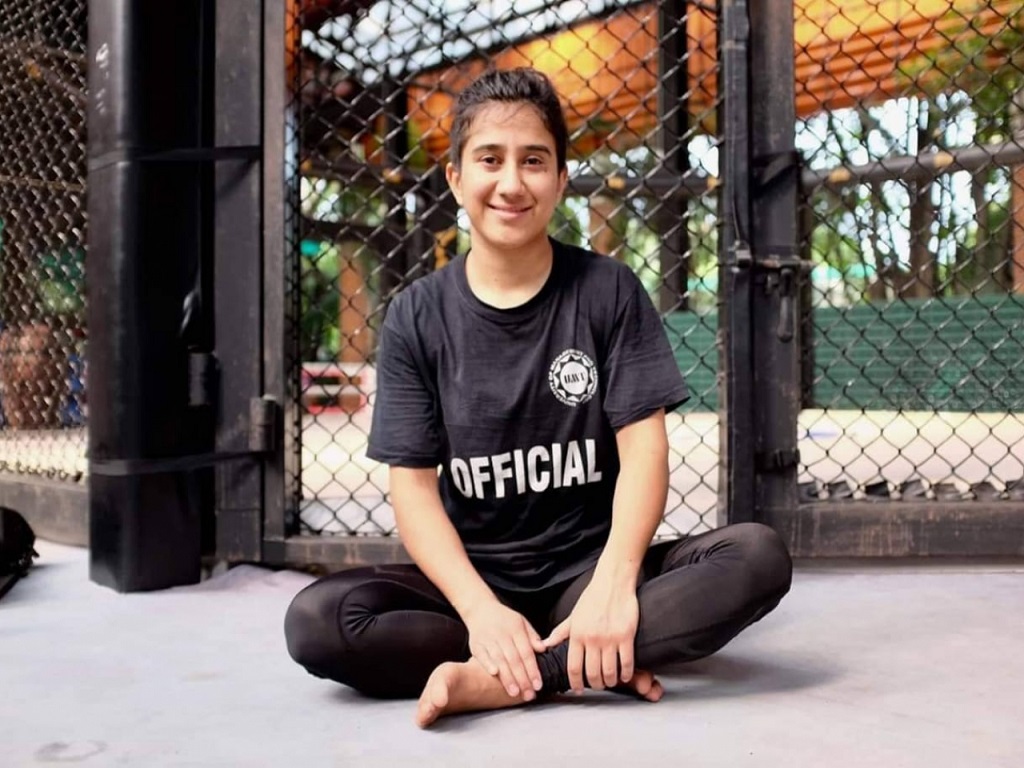 On Saturday, Anita unanimously won her fight under the banner of Fairtex Fight Promotion at Lumpinee Stadium, Bangkok. According to her brother Uloomi Karim, Anita trained at Fairtex Center in Pattaya, Thailand, for several months before winning the bout against her opponent by securing a unanimous decision from the judges.
Social media users laud the MMA fighter
Several Pakistanis congratulated Anita for winning the fight through social media posts.
Anita had participated in five international fights until now and won three of them. Known as 'the arm collector', Anita was inspired by her brothers Ehtisham Karim, Uloomi Karim, and Ali Sultan – who are themselves professional MMA fighters.
MMA is an extremely combative sport that combines techniques of grappling, striking, and wrestling. It has recently become very popular in Pakistan, boasting a large talent pool of fighters. Comparatively, however, MMA is still a new sport that is widely dominated by men.
Breaking the age-old stereotypes
Anita, now a prominent contender, is a prime example that women too can compete and be successful. Regarding the orthodox thinking of females being weaker, a publication earlier cited Anita as saying, "I wanted to beat the stereotypical thinking that girls are not strong enough."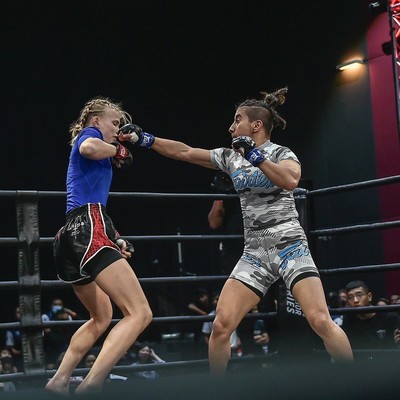 Anita is proud to be Pakistan's first and, for now, only woman MMA fighter. She conveyed how she did not let the criticism get to her. In fact, she kept going strong only to prove the naysayers wrong. In addition to this, by pursuing this sport professionally, she wants to be an inspiration for other girls.
The explosive growth of MMA brought a sports revolution in Pakistan. Kudos to the efforts of an American-born Pakistani Mixed Martial Artist – Bashir Ahmed, the modern sport of MMA was introduced to the main traditionalist Pakistanis.
There have been several MMA gyms opening all over Pakistan since then, and Pakistanis are thriving in the international MMA scene. In spite of the sport still being new and heavily male-dominated, athletes like Anita Karim are giving more power to females in breaking stereotypes.
What do you think of this story? Let us know in the comments section below.