It's been over a month and flood victims still receiving help from every corner of the world. Many celebrities and international figures joined hands with others to show solidarity and support for flood victims.
Like them, Hollywood's megastar Angelina Jolie arrived in Pakistan last week to witness the whole situation and meet the victims.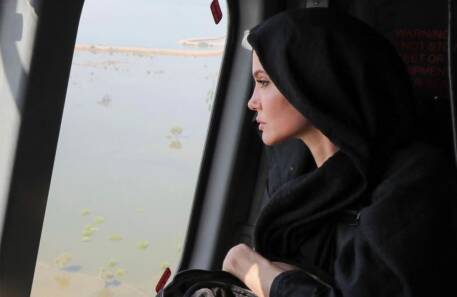 A Mighty Heart actor had previously stated that the countries that have contributed least to climate change are suffering its most vicious impact.
"I've never seen anything like this and I have been to Pakistan many times," she told the media persons in a press conference.
Angelina Jolie shared her experience
The Wanted star has taken to her social media and decided to share the whole experience of visiting the flood-hit areas in the country. Sharing some pictures from her trip to Pakistan, and shared a heartfelt caption. "Last week I was in Pakistan with and local organizations, to witness the devastation caused by severe flooding which submerged 1/3 of the country's land," the actor penned.
"33 million people are affected, and over 6 million need emergency humanitarian assistance. Pakistan also still hosts over a million Afghan refugees who are unable to return safely due to the current situation," the Wanted star added.
Still in Shock
Jolie continued, "Those I was able to reach were still in shock from having fled the Taliban and now knowing the country they have fled to is in an emergency.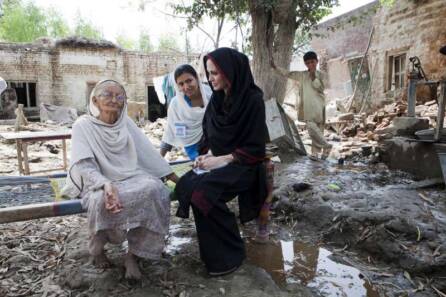 The level of trauma and compound trauma is severe. Please learn and follow what is happening. Be aware of the climate catastrophe that we are seeing more regularly."
The day Angelina Jolie arrived in Pakistan and she didn't go to 5 star hotel. The star directly headed to the villages to meet flood victims and monitor every affected places.
What do you think of the story? Tell us in the comments section below.