In 2014, a 17-year-old Pakistani cricketer from Multan named Haleema Rafiq killed herself after she and four other female Pakistani cricketers came forward and leveled sexual harassment claims against the top officials of the Multan Cricket Club.
The fast bowler for the national's women team used toilet cleaner acid to end her life. One year before Haleema took her life, she and her team-members accused the Multan Cricket Club officials of sexual harassment. They later told the media that the players were asked to offer sexual favors, which would then give them a spot in the team.
Among all the coming forward and not getting any result, Haleema took her life.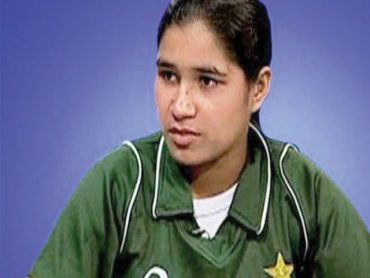 According to Anchor Imran Khan, Najam Sethi Was the Man Behind Hushing this Story
In a video released and discussed on national TV, Imran Khan stated that Najam Sethi shared with him once in Islamabad how he was against the way these female cricketers went directly on media and went again discipline. Najam Sethi then said to Imran Khan, as per his words, that he cannot take action against the female players for going to media and then requested the anchor not to do any show or program on this news.
Upon asking, Sethi shared that he will allow these girls to play, there will be no action against them and that he will also fix the MCC and its members who were accused. "Saaray k saaray maamlay pe mitti daaldte hai," as Imran Khan said while narrating the conversation with Najam Sethi.
Even After the Incident, No Girl Who Came Forward Was Allowed to Play Cricket
Here's the video:
Najam Sethi personally asked TV anchor not to cover the story about PCB officials asking sexual favours from girls. Then all girls who complained were banned from playing cricket and Haleema was sent notice of defamation. After this she committed suicide. pic.twitter.com/s6PqK7xFvN

— Sky is Neela (@SkyisNeela) August 21, 2018
And More People Started Sharing this Incident and How It Was Hushed By Najam Sethi
All of this happened when Sethi shared his resignation as PCB chairman
Earlier as Chairman of PCB Sethi hushed up harassment allegations by a 17 year old cricketer from Multan. Before siding with the MCB who sent the girl a defamation notice of 20 million, Najam Sethi stopped another TV anchor from covering the news.

The girl committed suicide.

— Sky is Neela (@SkyisNeela) January 24, 2018
Not long ago Pak women's cricket team captain committed suicide after @najamsethi brushed her accusations of sexual harassment under the rug

— Haleema Khan (@haleemak_) January 3, 2016
While everyone is busy praising Najam Sethi for the revival of international cricket in Pakistan, maybe people need to start talking about this and bring justice to the girl who killed herself.