A recent hunting incident in Chakwal proved that the law is different for ordinary citizens and well known famous faces. The Wildlife Department Chakwal registered a case against TV anchor Imran Riaz Khan on Saturday for hunting partridges in the forest of Chakwal. The anchor now breaks his silence over the viral news.
Ghulam Rasool, Deputy Director Wildlife (OPS) Salt Range, Chakwal was suspended for letting the anchor and his party do hunting last week.
The anchor has now spoken up on the news. In a video he shared on his YouTube channel, Khan clarified that it was not illegal hunting.
He said, "I am a hunter, and I will continue to hunt. I have a legal hunting license since 2015. All the guns I use are licensed, even my dog that helps me hunt has a hunting license."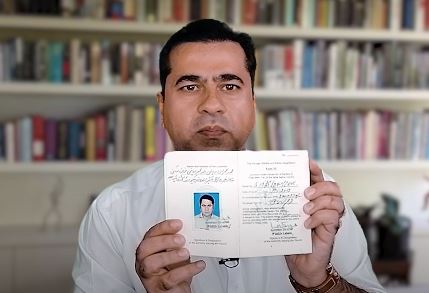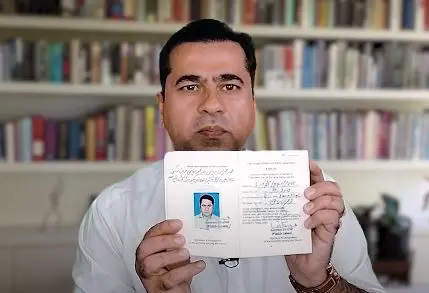 "Normally, hunters do not even have their dog's hunting license. But I even got that made so if anyone asks, I have proof that both my guns and dog are licensed. I have everything."
Further added, "I hunt, and I will continue hunting till my last breathe. Even my religion allows me, there is no Sharia law against it. More so, my government also has no issue with it. But I hunt legally."
The story behind the viral pictures
"Actually, you all saw a picture that went viral. With a jeep full of partridges. And they are claiming that Imran Khan hunted all these birds illegally. While the other two pictures show me sitting on a jeep with a gun in my hand. Apart from this, they are showing the number plate of my car and claiming I own it so I killed all these birds," he put forward.
On Sunday, he went hunting, and on Saturday he met a deputy director as a week before it he wanted to go for a hunt. He made a visit to him first, and he even that deputy has a picture of him from that day, Khan claimed. The next day, he went for a hunt in an open area.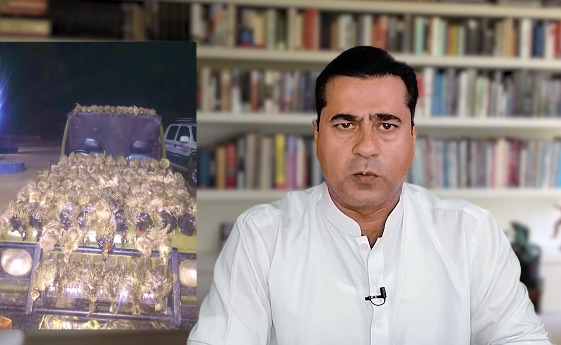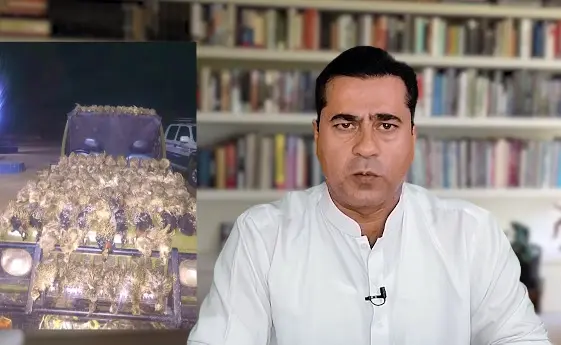 "We were three people and hunted 14 partridges in total, that too, legally. Everybody who was present there that day is a witness that Imran Khan hunted there. After that, I went to a pump in Chakwal, where the picture of my jeep went viral."
He adds, "My brother was also there with friends, I told him that I am going somewhere so I asked him to bring my partridges and bring yours too. After I left, on my jeep they gathered partridges of many hunters. In fact, they even put partridges from the freezer from last Sunday. You can see frozen partridges in the picture."
"Now they took a picture of it and a guy sent this picture to his cousin in America to show off. That cousin shared the picture on hunting groups, and then from there, it went viral."
Watch the video here
Images of insensitive humans ruthlessly killing innocent animals can certainly shake people to the core. What makes such incidents more appalling is that these actions are performed by highly influential individuals.
According to Deputy commissioner Chakwal, the Wildlife Department Chakwal under the supervision of District Officer (Wildlife) Abid, arrested two persons. The social media was furious over Khan's "illegal" wildlife hunting. In a similar incident earlier this year, a D.I. Khan hunter who had killed sparrows as a lockdown hobby had been arrested.
What do you think of this story? Let us know in the comments section below.