Disclaimer*: The articles shared under 'Your Voice' section are sent to us by contributors and we neither confirm nor deny the authenticity of any facts stated below. Parhlo will not be liable for any false, inaccurate, inappropriate or incomplete information presented on the website. Read our disclaimer.
Anasi Foundation, a support group and a 24 hours helpline for women in distress collaborated with two upcoming makeup artists, Aaminah Butt and Sadia Malik to raise their voice against Domestic Violence on The International Women's Day 2017.
Domestic violence is the willful intimidation, physical/sexual assault or abusive behavior, bullying that occurs in a pattern by one partner, mainly to maintain power and control over the other partner. Domestic violence can also be an incident of controlling, coercive, threatening behavior, violence or abuse between intimate partners. Abuse can take any form, physical, sexual, emotional, economic or psychological.
This Collaboration aims to demonstrate the different aspects of Domestic Violence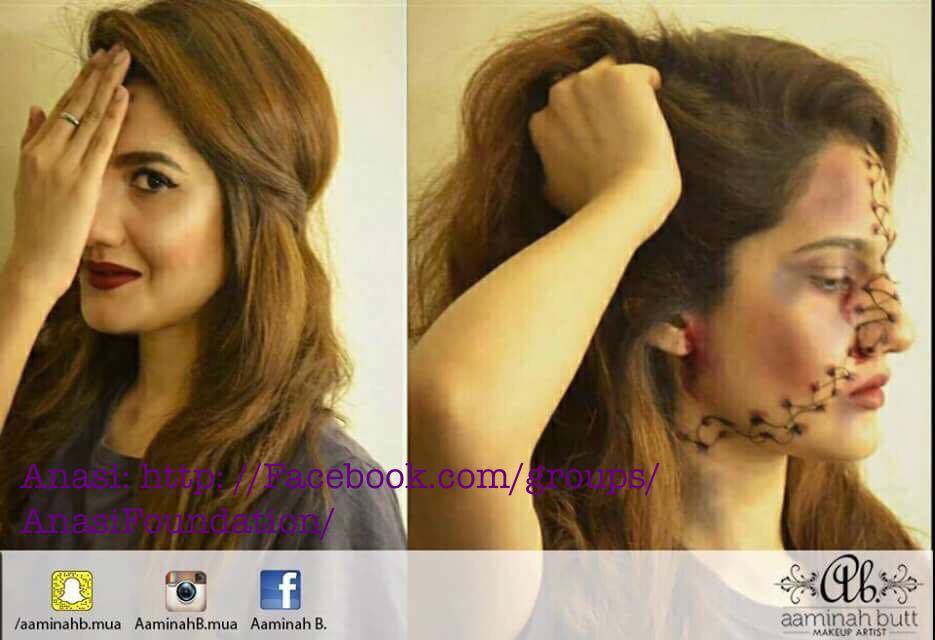 Aaminah Butt's  domestic violence depiction demonstrates the two sides of the victim's struggle. It touches on the importance of unveiling the Abuser. Furthermore, it appeals to women to speak up and to break away from the need to portray a happy union and urges women to reveal the situation as it is.  She demonstrates that abusers, no matter how cruel he may be, cannot silence her voice.
Her powerful portal demonstrates a strong woman who knows the power of her voice, who has broken away from self-stigmatization and from the displaced shame. She has realized that it is not her fault that she was subjected to such cruelty and is willing and ready to seek help.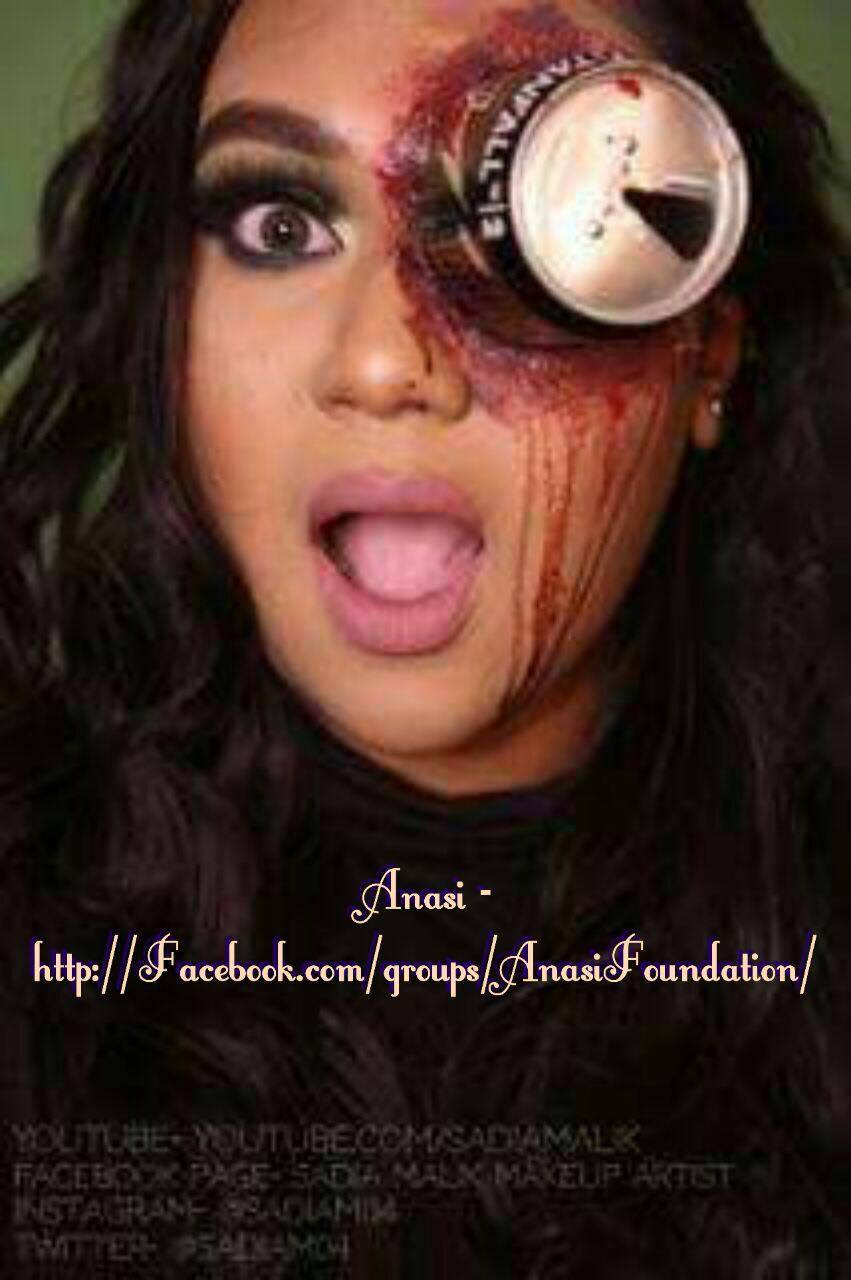 Sadia Malik in her Domestic Abuse depiction demonstrates the increased trauma in Prolonged abuse cases, due to the betrayal of trust and the loss of control. It illustrates the reluctance to reveal the truth, due to disbelief, revealing that Silence in domestic abuse cases leads to the escalation of violence. She exemplifies the difficulty with which the women may leave the abusive relation.
Either because she believes violence to be a normal part of a relationship or that she believes that such matters should be kept private. Furthermore, it shows how the victim blames herself for the abuse, she struggles to find answers by questioning herself about being a good wife.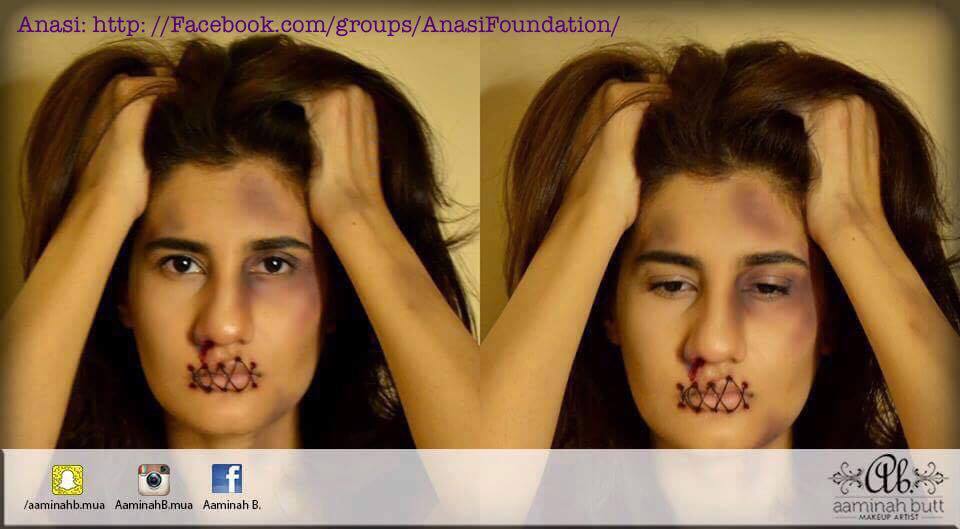 Domestic Violence is the most common form of gender discrimination in Pakistan. The Human Rights Watch estimated that between 70% and 90% of women in Pakistan suffer some form of domestic abuse. Therefore, It can be concluded that one in two women in Pakistan suffers some form of domestic violence. According to a recently published report, the cases of domestic abuse are higher in Punjab and Sindh as compared to Baluchistan and Khyber-Pakhtunkhwa, this may be due to the non-reporting of such case in Baluchistan and Khyber-Pakhtunkhwa.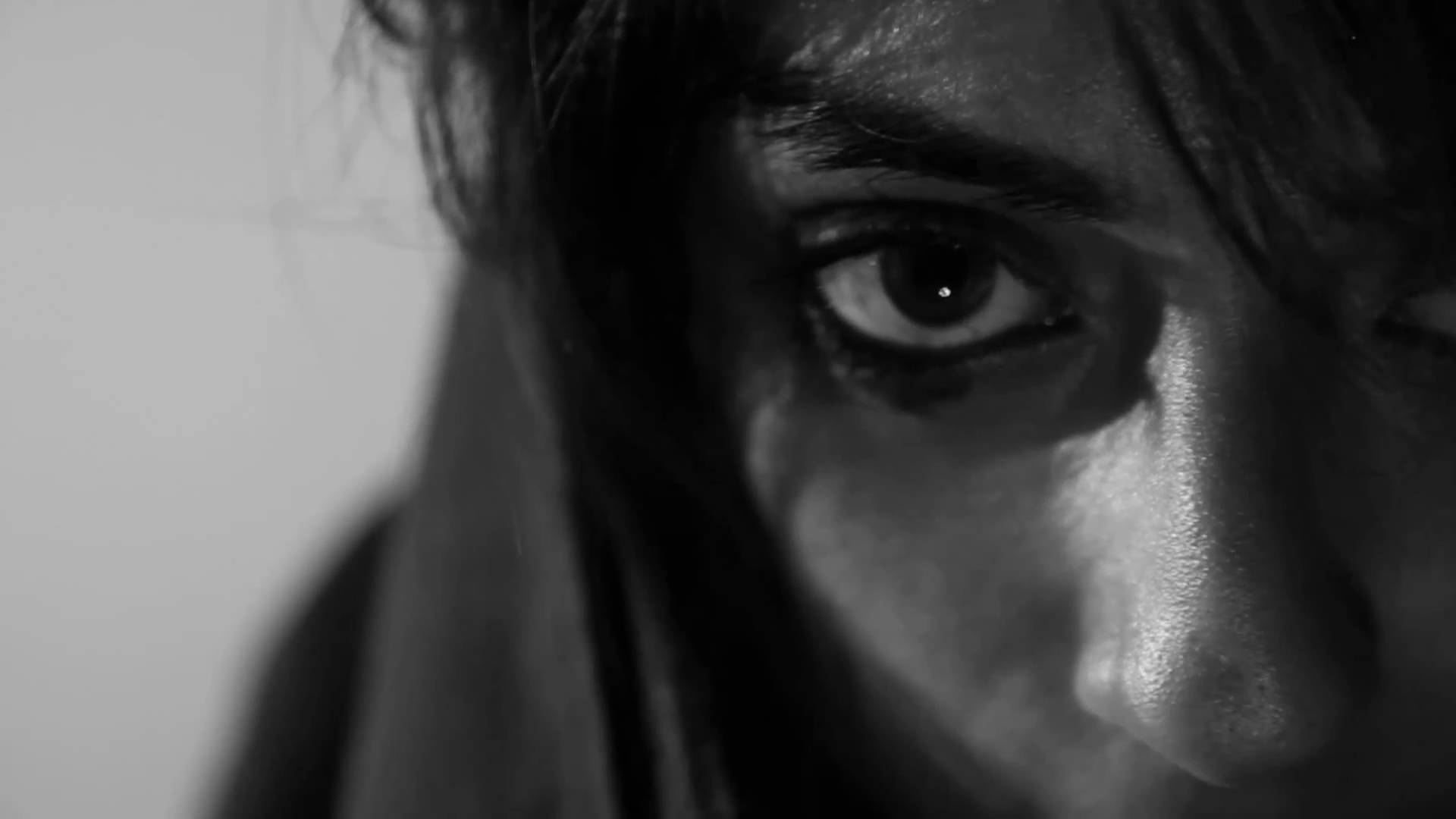 In South Punjab, one woman is killed and five brutally tortured every day.  Domestic Violence has been linked to a wide range of negative effects on the victim, as the consequent hormonal changes alter the immune system, damage growth, and development of digestive and reproductive systems. Therefore it is imperative that awareness is spread about domestic violence.
An ordinary woman is hardly aware of the laws that are passed in the parliament for her protection and in some instances, the implementation of law discriminates women on the basis of their marital status. Such as the Sections on Rape (Ss. 375/376 ) in the Penal Code.Ss. 375/376 are generally applied to non-martial rape. However, a minority of Individuals believe it does criminalize marital rape, as it does not include a valid marriage as an exception to rape. No case on Marital rape has ever been registered in Pakistan. However, rape of a wife aged 16 years or under is an expressly stated offense of rape under Pakistan Penal Code.
Beating or psychological torments which do not require hospitalization, are considered by our society, a norm.  The majority of the Women have no support, no confidant where they can get guidance regarding the social, legal protection mechanism.In Pakistan, there is Gap in support for Domestic Abuse victims. The Fundamentalists believe domestic violence to be a part of the very sanctity of marriage.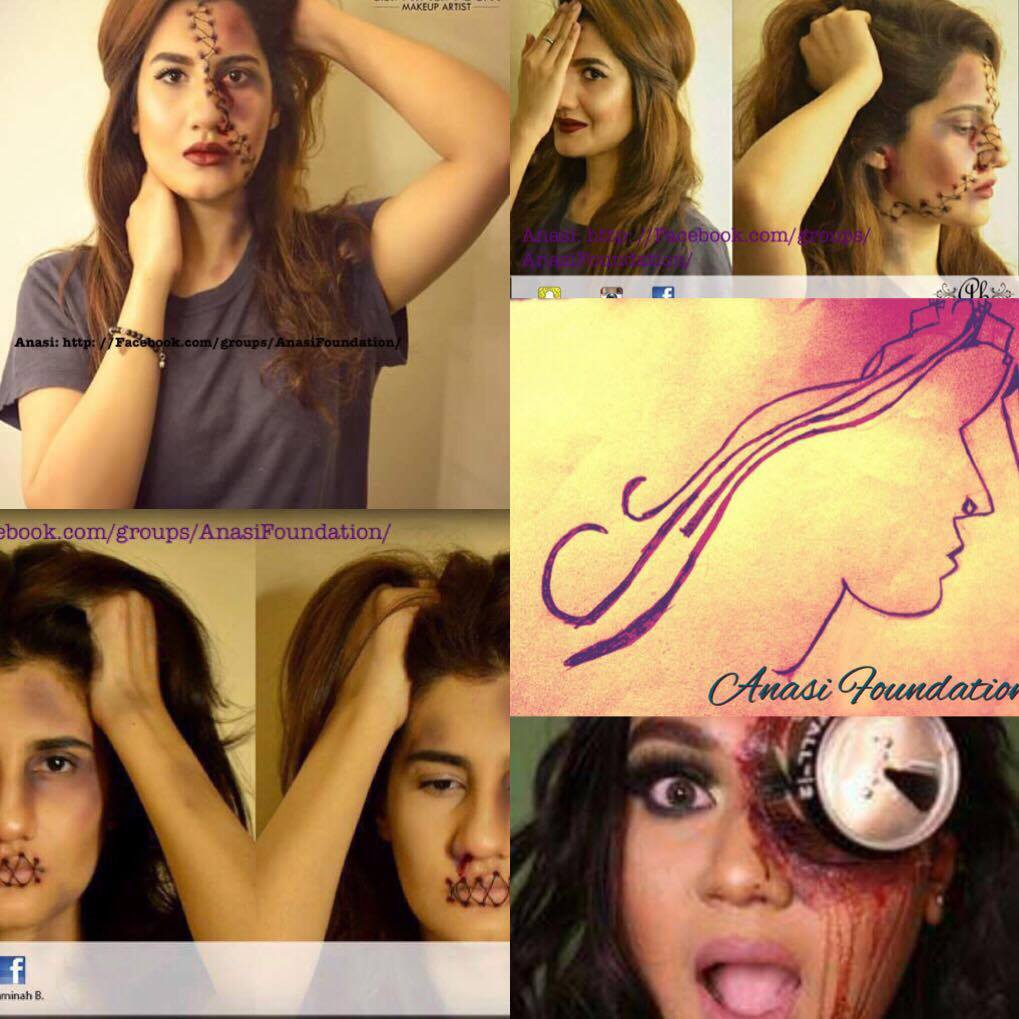 Reflecting the perception of the society that if a woman is not submissive, she is being unjust and cruel to her husband. Hence, if the husband forces himself on her or physically violates her, he is just exercising his right. Society believes that to threaten or physically violate a woman's body as a corrective behavior mechanism is acceptable and is a private matter of the family.
Many women are taught to compromise in order for the marriage to succeed or in some of the cases women do not even realize that they have been suffering abuse at the hands of the perpetrator. Society needs to stop dismissing someone's story, as this may lead to more damage, self-harm, and suicide not just by the victim but also by her children. Therefore, it is imperative that men and women, both stand up against domestic violence.So let us help each other break free, let's build each other up!