Residents of the town of Tando Fazal in Sindh had a mentally handicapped man from the area married without a bride because he was eager to get married.
According to details, the man had a strong desire to get married but was unable because of his mental health. The residents of the neighborhood fulfilled his wish by arranging a wedding without a wife.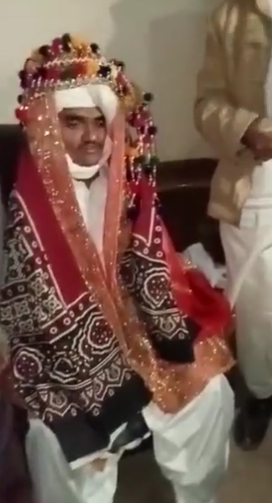 In the video that went viral on social media, it is evident that the young groom Faisal is dressed like a bridegroom, and taken to a place where his wedding took place.
On this occasion, a stage was set up for the groom; the people of the area danced to the beat of drums and a band was also arranged. The people of the area showered him with money and Faisal's happiness was evident at his unusual and incomplete marriage.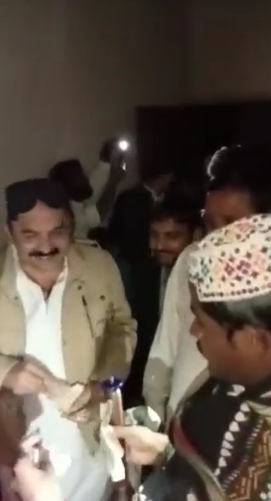 The groom, Faisal, allegedly used to fuss over other people's marriages in his neighborhood, saying that he wanted to be married too. So, in order to prevent him from insisting on being married at other people's weddings, people staged a pseudo-wedding for him.
Locals, however, are now worried that Faisal will question where his bride is and ask why his wedding was without her.
Have a look at the video:
Although they could have found him a bride, it is still a bit thoughtful of the locals, don't you think?
One of the most special days in many people's lives is their wedding day, one for which they often spend a large amount of money.
In another unusual turn of events, one couple may have little to show for their wedding day. Thanks to a disagreement with a friend who deleted all images from the event. Before you jump to the obvious conclusion – that this supposed friend is cold-hearted – you should hear the complete story, which went viral earlier.
Also, in a separate occurrence previously, a bride decided to send a wedding reception invoice to wedding guests after they failed to attend the reception even after RSVPing the couple.
What do you think of this story? Let us know in the comments section below.