Amna Ilyas has worked her way up the fashion and entertainment ladder carrying nothing but her proud and brown skin with relentless talent. Lately, the Saat Din Mohabbat In starlet Amna Ilyas schooled a few netizens on social media after a picture she posted provoked the fury of the moral brigade on Instagram on a woman's body.
Every now and then we see this model turned actor stir some kind of controversy. However, this time, the Baaji actor Amna Ilyas gave a shut-up call and schooled social media netizens after they 'maligned' her for wearing a deep-necked blouse and disrespected a woman's body.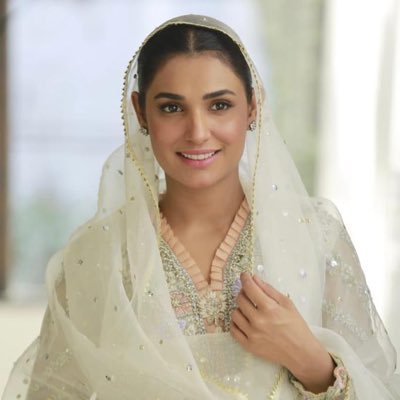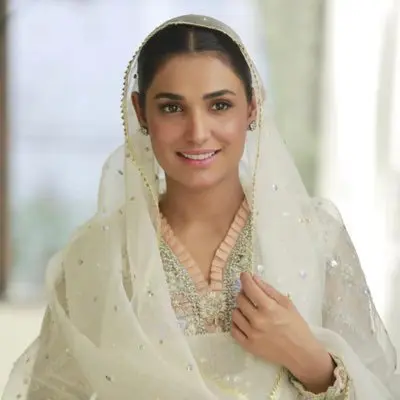 The world of glam and limelight is certainly not a piece of cake. Many of us think it is easy, but uh-uh, not at all.
Ilyas shared a series of photos from a shoot for designer Erum Khan. She dons a plum-colored saree with silver-and-gold embroidery. However, the moral police were quick to criticize her for what they said was a 'revealing blouse'.
Seeing all the backlash, the actor decided to change the caption of her post. "I had to rewrite my caption because I'm tired of thinking why my cleavage is the only thing being discussed in the comments," the caption read.
The Saat Din Mohabbat In star went on to ask, "You all don't like my hair and makeup, gajra, earrings, or the embroidery on the blouse?"
Check it out!
The starlet did not stop there. In fact, taking to her Instagram stories, she further elaborated on why the comments did not make sense to her, Ilyas shared.
Highlighting the list of ongoing calamities in the world, Ilyas said that it is rather hilarious that her cleavage has topped them all.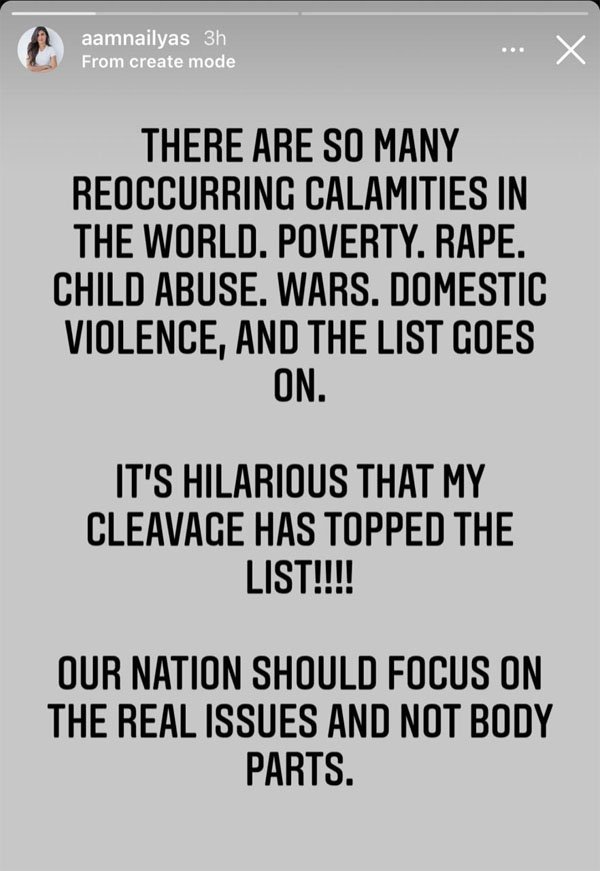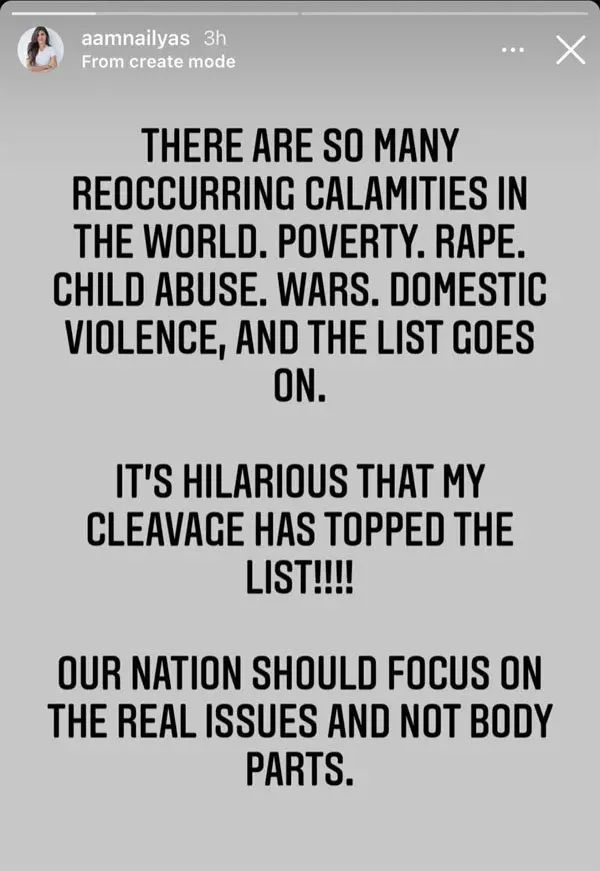 At the end, throwing shade at the prime concerns of certain people, the actor said, "Our nation needs to focus on real issues instead of body parts."
It is also crucial to mention this is not the first time the Ready Steady No actor has thrown shade. Ilyas earlier took a dig at the current leading actor Ayeza Khan and made a video where she covered her face in flour.
Apparently, the video was to throw shade at Khan for supporting whitening creams and featuring them in their ad.
In October last year, Ilyas points out how the former Pakistani model Aaminah Haq has gained weight and become fat in a rather ghastly manner. Later, after being called out, she denied that it was her. More so, instead of apologizing, she further added fuel to the fire.
What do you think of this story? Let us know in the comments section below.