Through the interactive "Ask Me Anything" feature on Instagram stories, model Amna Babar confirmed that she had recently divorced.
When a fan asked the model why she no longer posts pictures with her husband, Amna responded through a video. "Because he is not my husband anymore," she broke the news.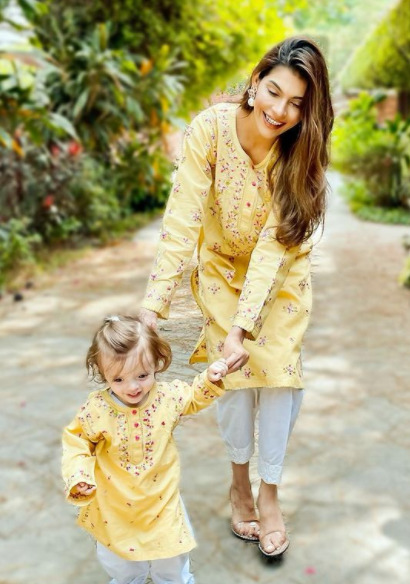 "We just got divorced and are taking care of our child jointly," the model added. "Things did not work out between us but he is a great father, so we are happy."
Here is the video response:
Amna, who married Zahid Noon in February 2019, shared that the two are "better off" following the split. After a fan wrote in asking how she is coping with the divorce after so many years of being in a relationship, she went on to shed some light on it.
"We are much better off now," she explained. "Our main focus is to raise our child, which we are doing jointly." She went on to share that she is "feeling better than ever".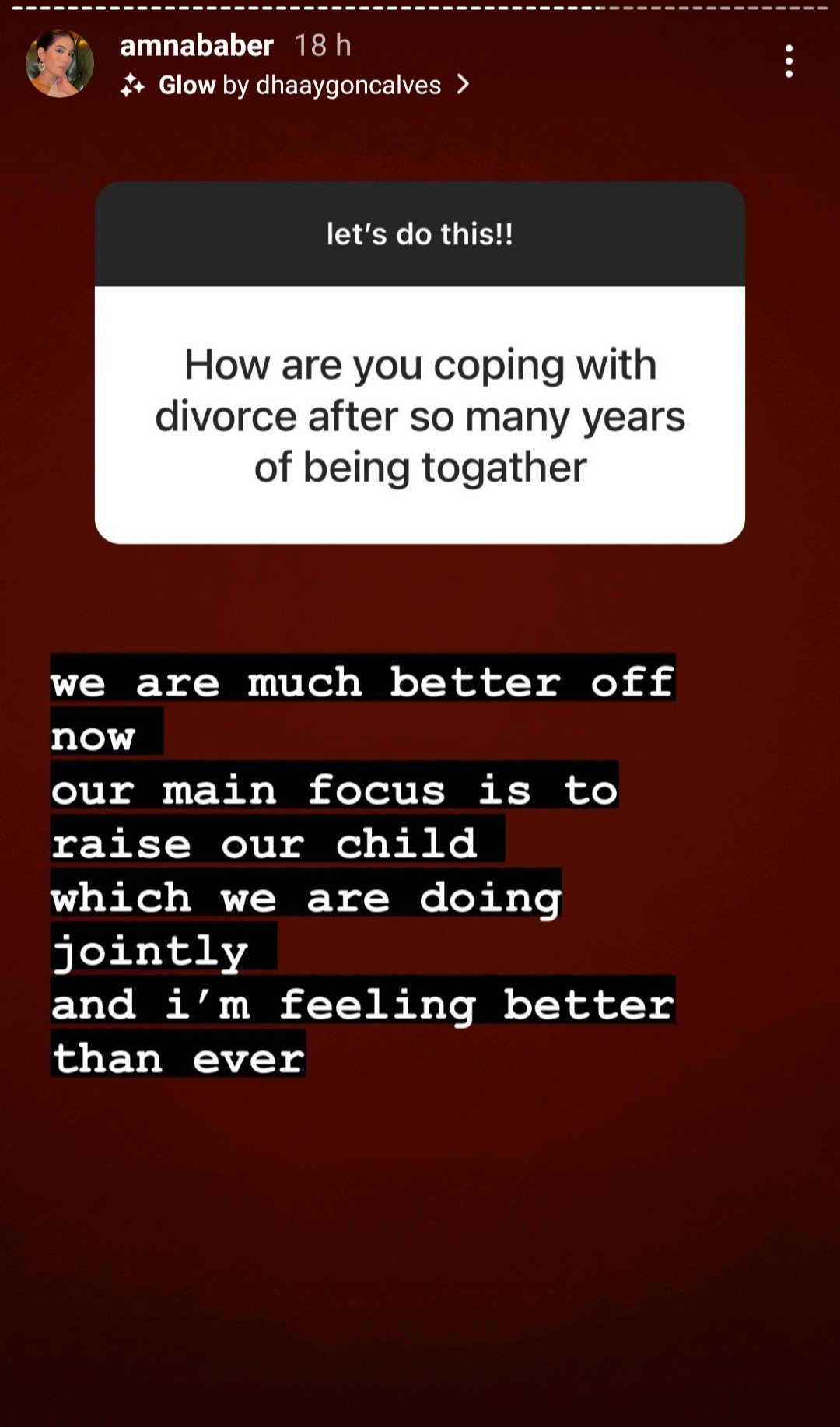 Upon a fan sharing how "incredible" it was that Amna shared her divorce story "so proudly", the model responded saying she is "here for the change".
"Getting divorced does not mean it is a sad ending," the model said. "For some people, it is a happy ending. That is why I proudly announced my divorce today."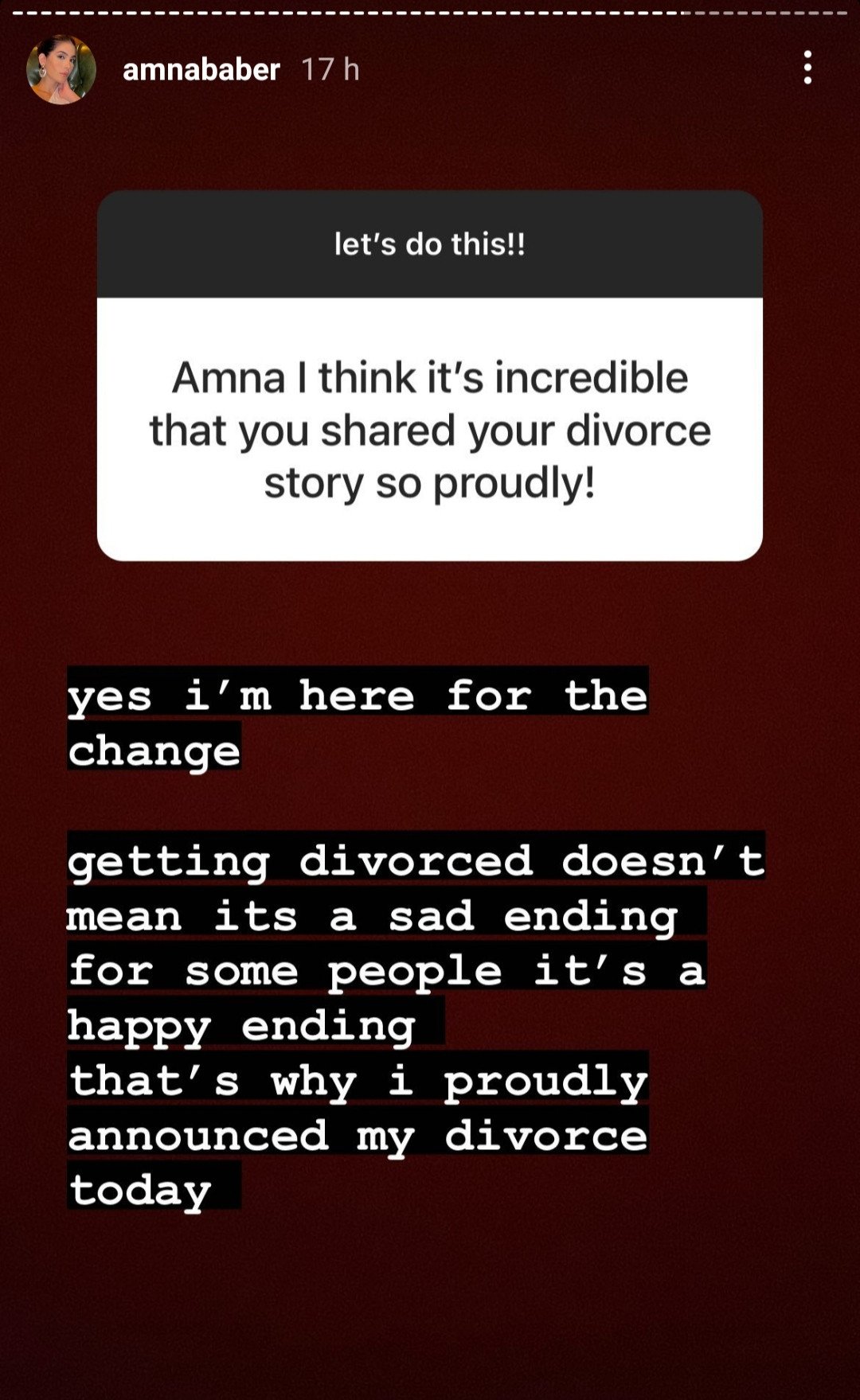 On whether she is open to living abroad, the model shared her response via video. "I cannot leave Pakistan," she said. "Whenever I go on vacation, after around seven days, I start missing homemade food and my mom's chai." 
In another case, model Alyzeh Gabol made headlines when rumors of her second marriage ending circulated on social media. The model tied the knot again in February of last year. Although she initially tried to conceal the identity of her husband, it was eventually revealed that she tied the knot with Zoraiz Malik, nephew of the tycoon Malik Riaz.
In a shocking turn of events previously, many alleged that the model slit her wrist and survived a suicide attempt. But she now finally made the decision to put an end to the rumors of Zoraiz and her parting ways.
By the way, actor Faryal Mehmood also recently confirmed her divorce from Daniyal Raheal, and she also revealed the reason for it.
What do you think of this story? Let us know in the comments section below.