NFT world is growing like a rocket and people are investing in it. Especially artists from all over the world. Looking at the popularity and demand celebrities have also shown their real interest in it. Sports athletes and Hollywood celebrities were in it. Now Salman Khan and Amitabh Bachchan also joins NFT.
Bollywood celebrities' sports players also started to exhibit their interest in the NFTs. They are willing to launch digital memorabilia through non-fungible tokens (NFT).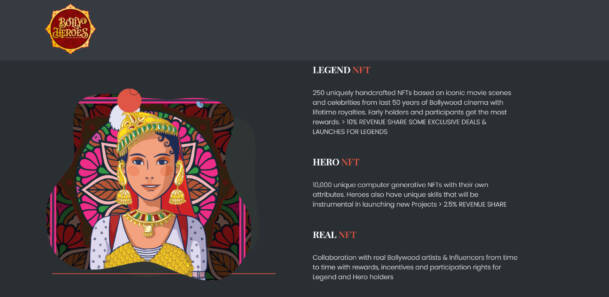 NFT is something that's booming in the digital world and people cannot hold back to invest in it.
For those who don't know about the NFTs, it's a digital asset that works around blockchain and allows the owner to sell iconic stuff with non-fungible tokens. In this area you get, images, videos, and other collectibles.
It got popular in recent times and grabbed the attention of investors and collectors.
Bollywood celebrities have shown interest in NFT's global craze
Bollywood is one of the biggest film industries in the world. Celebrities also come on the list of richest people and it looks like they want to get richer.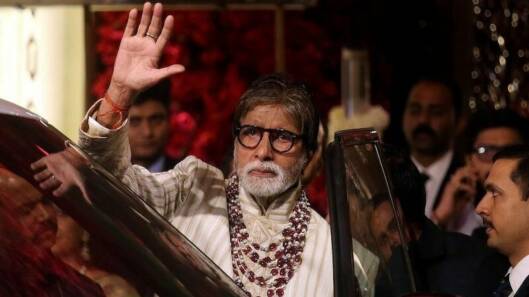 Looking at the growth and interest of the people Bollywood stars like Amitabh Bachchan and Salman Khan are ready to launch their NFT.
Yes! You heard it right, from Bachchan's side the NFT assets include autographed posters of his movies. Meanwhile, Salman Khan created hype on his Twitter account with his 43 million followers about the planned NFT launch.
Ayaan Agnihotri of Bollycoin, an NFT marketplace for Bollywood assets said, "NFTs are right now alien to Bollywood but I am sure they (film stars) will see this as another platform where they can use their existing content and generate revenue."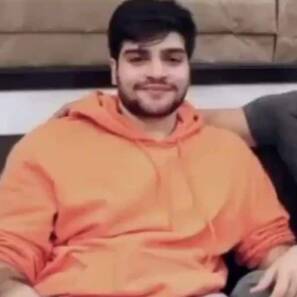 He further said, within days of launch this month, his platform sold 8 million of the 20 million available so-called "BollyCoins", crypto tokens that can be used to buy NFTs when they are launched. One BollyCoin is worth 10 U.S. cents.
Dinesh Karthik & Manish Malhotra Entered in NFTs
Indian cricketer, Dinesh Karthik is also willing to launch his NFT in which he will auction a digital art reel from a cricket match where he hit a match-winning six on the last ball for around 5 Ethereums', a digital currency, worth around $20,000.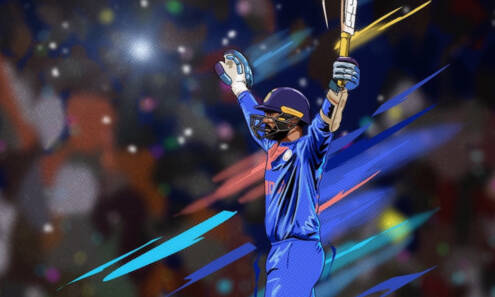 Karthik said, "NFT has picked up a lot in the West in the last one year with now-iconic moments from basketball being bought by fans digitally, which gave us the idea."
India has already entered the NFTs, famous fashion designer Manish Malhotra sold his NFTs of digital sketches of some of his most famous creations for $4,000 apiece.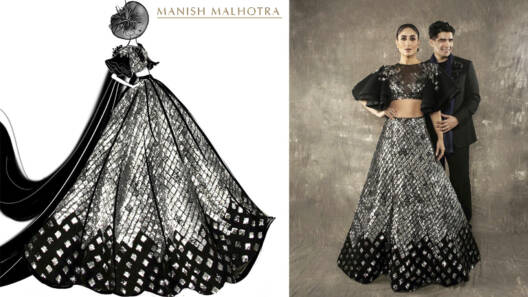 Vishakha Singh, vice president for NFTs at Indian crypto exchange WazirX, said "celebrity participation in the segment is set to create excitement in the space."
She continued, "ss great for the ecosystem. This will help us in garnering more awareness towards this new game-changing world of digital assets."
If you want to know the whole thing in detail and have questions like What is NFT and how does it works, then click on the link for full guidelines. But there's a huge prediction that Bachchan and Salman's NFTs will gain popularity rapidly.
What do you think of the story? Tell us in the comments section below.