Fast bowler Mohammad Amir on Thursday announced a break from international cricket, saying he was being "mentally tortured" by the management of the Pakistan Cricket Board (PCB).
Amir's decision has also been confirmed by PCB CEO Wasim Khan. Senior sports journalist Faizan Lakhani shared the news on Twitter.
In a video interview, Mohammad Amir explained all the reasons to quit international cricket.
Amir said, "I am not going away from cricket but I am being pushed away from it. An environment has been created for me to get sidelined."
The left-arm pacer said he was unhappy when he was not named in the 35-man squad for the Pakistan tour to New Zealand.
As Amir takes a break from the international cricket, he said the current environment at the PCB and the way he was sidelined from the 35-member squad for the New Zealand tour was a "wake up call" for him and that he is being mentally tortured.
"If I wasn't in the plan for those 35 boys, then it is a wake-up call for me to see my future plan [and] how I have to carry on my cricket.
"The kind of environment that has been created, I don't think I can play cricket under this management […] I am leaving cricket at this time," he said.
The pacer said, "I feel that I am leaving cricket at this time because I am under mental torture. I cannot survive this much torture. I have already seen it from 2010 to 2015 when I was under a ban for the spot-fixing scandal."

Amir said he was being "tortured mentally", adding that he did not think he could tolerate it anymore. Amir said that he was under constant pressure from the national team management.
I will always be thankful to Shahid Afridi & Najam Sethi, says Amir
Amir said, "I am constantly tortured that the PCB invested a lot [in me] … I will give credit to two people who invested in me. First, I came back after serving five years of punishment, I did not come back in a year."
According to Amir, there were only two people from the PCB who invested in him. One was former captain Shahid Afridi while the other was former PCB chairman Najam Sethi.
"I will always be thankful to these two people [Afridi and Sethi] as they supported me at my tough time," said Amir.
The left-arm pacer said his decision of quitting Test cricket was not correctly interpreted. Amir singled out bowling coach Waqar Younis for accusing him of ditching his team when needed.
"I had the best time at that time if I was dying for leagues I could have said that I am no longer playing for Pakistan. I am playing here and let me enjoy here," said Amir.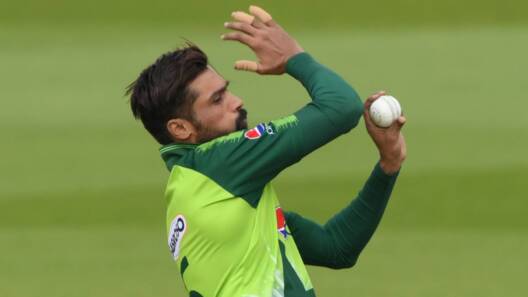 Amir said he wanted to invest as much as he could in white-ball cricket for Pakistan but "after every one month or two" something controversial would be said about his decision.
Twitterati are shocked & sad
Social media users across Pakistan were sad to see Amir announcing a break from international cricket. Some fans were of the view that Amir should continue playing for Pakistan.
Amir had earlier retired from Test cricket due to fitness issues. However, he made himself available for the limited-overs format.
It is unfortunate to see a talent like Amir to go through a rough patch. As a fast bowler, Amir has played 147 international matches in which he took 259 wickets.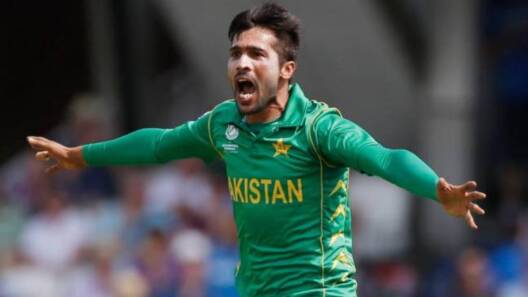 He was also part of the Pakistan squad which won the 2009 World T20I and the 2017 Champions Trophy.
Amir was also banned for five years from international cricket due to his involvement in the 2010 spot-fixing scandal. It was during Pakistan's tour of England in 2010.
What do you think of this story? Let us know in the comments section below!