Renowned British professional boxer Amir Iqbal Khan on Thursday announced his mother has tragically been diagnosed with cancer. Former world champion Khan, 34, asks his fans to pray for his mother.
Khan has a background of Punjabi Rajput family with ancestries in Matore village of Kahuta Tehsil, situated in Rawalpindi region of the Punjab, Pakistan. The boxer is also a known philanthropist. He works for many causes around the world including Pakistan.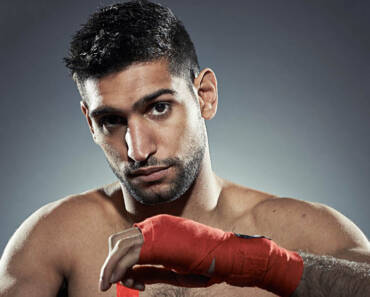 Khan also runs a boxing academy in his name in Islamabad. In early October 2020, the boxer hosted a rare pro-boxing night at his facility. It featured local and international talent.
Earlier today, the former unified light-welterweight world champ boxer Amir Khan took it to his social media handles to announce a piece of saddening news of his mother diagnosed with cancer. The 34-year-old wrote, "My dear mum has been diagnosed with pancreas cancer."
"Today she's feeling a lot better and stronger. Please keep her in your prayers," the boxer added. Fans and boxers alike extended their condolences as support streamed in after he asked for people to send their prayers.
Pancreatic cancer is cancer that originates in the pancreas, near the stomach. It can be treated with chemotherapy, surgery, and radiotherapy.
Prayers poured in for his mother's speedy recovery
Earlier, the boxer had a long-standing family feud that took center stage in media turning from bad to ugly was that of the Khans. He and his wife Faryal Makhdoom had been into several spats that did not stay between the couple only and involved Khan's family too.
While Makhdoom blamed her in-laws for being a bully, Khan's parents too retaliated. They launched several accusations on Faryal branding her as pure evil. The spat took an ugly shape splitting the son from his parents after they called Makhdoom a bad mother to their young daughter Lamaisah. To this Amir stopped speaking to them for six months extending the dispute that continued on for three long years.
Back in 2019, Khan finally ended his 3-year-long fight with his parents. Indeed, nothing is better than reuniting with your parents. No matter what goes down and how they are a blessing from God and they need their children when they turn old and weary. It is now time for Khan to take care of his mother. May Allah grant her a speedy recovery, Ameen!
What do you think of this story? Let us know in the comments section below.