We are verging towards the end of 2017 and Boxer Amir Khan has managed to stay relevant throughout the bygone months. In these dying moments, he somehow stays relevant in certain ways that would boggle any sane person's mind.
Let's talk about how the couple of Amir Khan and Faryal Makhdoom stormed the headlines in different ways all through the year 2017. It all started when Faryal shared those Snapchat stories, indirectly sending out a message to her husband's family and her in-laws. Followed by, we saw a series of controversial news surrounding the couple. Amir blamed Faryal for cheating on him with Anthony Joshua even…
Out of nowhere, the couple mended their ways and got back together. They saved their marriage that was on the brink of a divorce. Most of us thought that it's the end for them now like we would not see them making headlines again and remain a hot topic. But looks like, none of it was true at all because these people somehow stay relevant. In other words, the sky is blue.
So, what exactly did Amir Khan do now? Well, this guy attended BBC Sports Personality Award with his Faryal Makhdoom. He shared a picture of them together and its caption is what has got everyone talking…
Have a look here…
When you see it…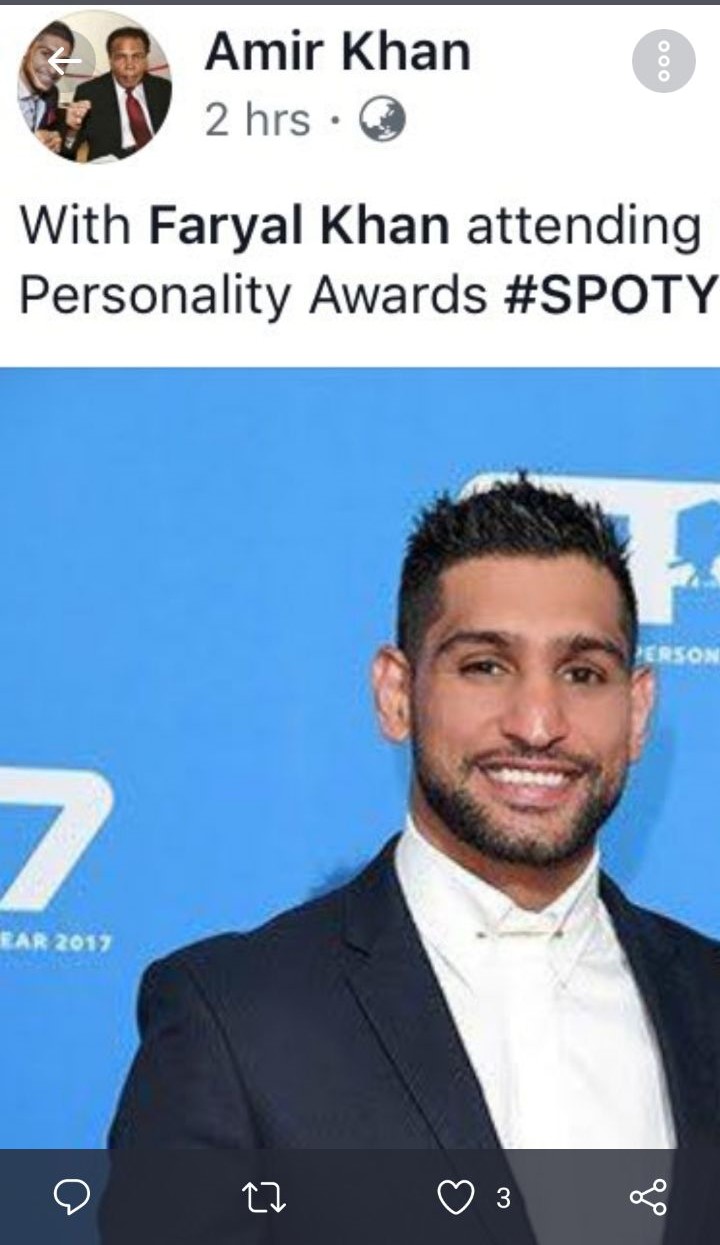 Let that sink in!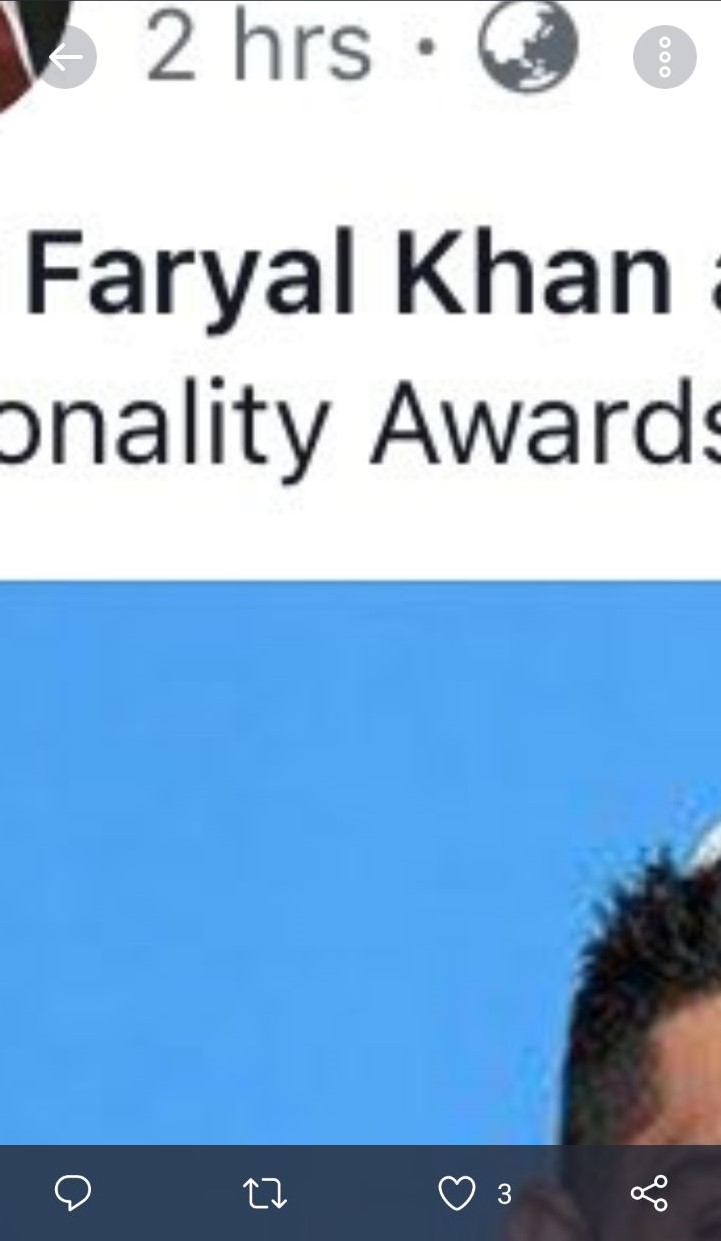 The Faryal tagged here is apparently not his wife. It's some other person of course but we are having a good laugh over it. It's just those times when you do not double-check who you are tagging in posts. It happens to everyone and it's best if it should just be taken in a light, humorous way.
Well, we thought we can share a good laugh about it. That's all. Besides, we wish the couple all happiness in life and may counter all battles together as a union.