Celebrity couples, no matter which field or country they belong to, stay in the news for every little happening in their lives. Any act of love famous couples share with their children often makes it to the media and their followers. Recently, another celebrity couple was all over the media frames on celebrating their daughter's birthday.
Also read: Amir Khan and Faryal Makhdoom Announce the Arrival of Their Baby Daughter and OMG, She's So Cute!
Amir Khan spent a huge amount on his daughter's 1st birthday!
On Wednesday, British professional boxer Amir Khan along with his make-up entrepreneur wife Faryal Makhdoom celebrated their youngest daughter's birthday in Bolton, England. It is reported that around 75 thousand pounds were spent on Alayna's birthday party who just turned one last month. The couple threw the extravagant birthday party ahead of their move to London later this year.
The selected theme for the party was the "rain-forest theme" which resulted in monkeys swinging and butterfly trees all over. The chosen venue for the mega event was Macron Stadium situated in Bolton, England. The internet went crazy as the news broke out and everyone was shocked by the amount of money spent on a single birthday party. Pictures from the event can be seen below!
Here's baby Alayna!
Let's go inside the massive birthday bash!
LOL.
FANCYYY!
Check this out!
And here are some family moments!
The Familia!
Dayum!
As reported, Amir Khan's parents weren't invited to the event which raised many questions. Pictures were later shared on Faryal Makhdoom's official Instagram and Amir Khan also posted a picture wishing his daughter a happy birthday on Twitter. The digital awaam shared their opinions on social media and bashed the couple for wasting too much money. Check out the tweets below!
And this lady just called it tacky!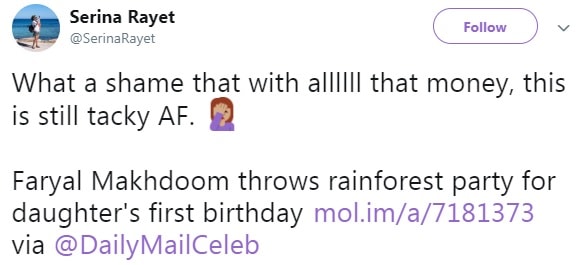 A good way to advertise then!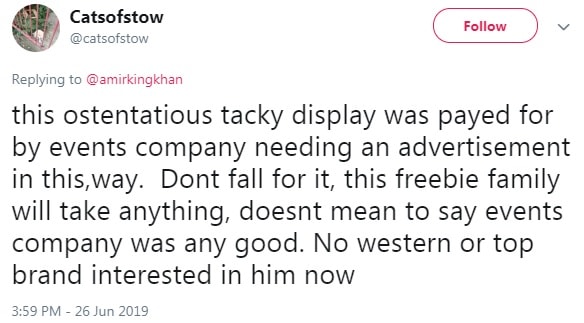 Yes, parents should've been invited!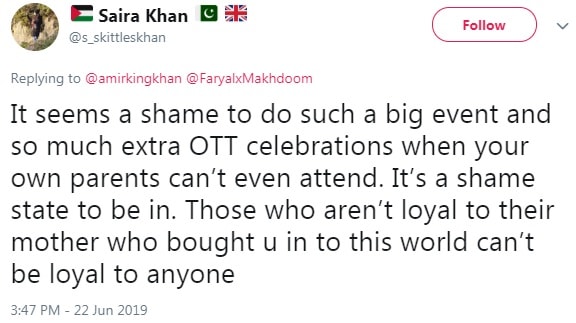 Well, true. Isn't it?

That's a major issue!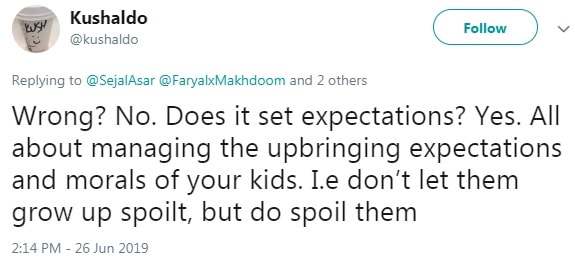 How would a year old baby react?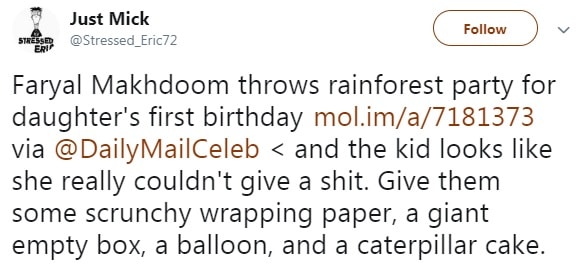 This had to come up!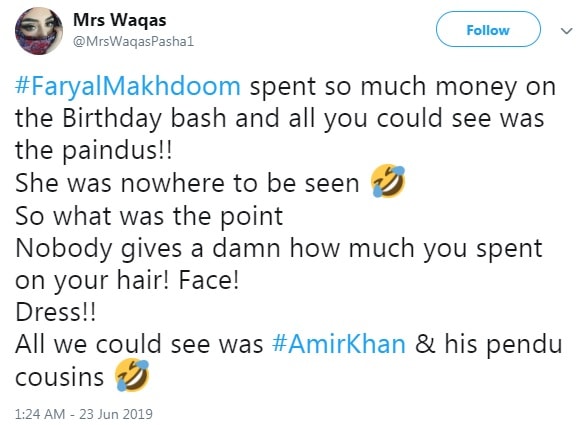 Watch the video and you'll know the 'Paindu' angle of the story!
Liked the story? Let us know in the comments below!