While he calls himself King Amir Khan, after a mediocre career in boxing, safe to say he is definitely the king of scandals and creating drama only.
The news of Amir Khan cheating on his wife Faryal Makhdoom broke the internet a few days after the birth of their second child. According to sources and the woman he cheated with, Sophia Hammani admitted to spending the night with the boxer 17 days after he welcomed his new child to the world.
Amir Khan Denied All the Allegations
And just mentioned how this was all some stunt by the girl because he refused to take a selfie with her.
What total nonsense! She was wanting a pic but was told to leave by secruity due to her being too drunk. IMO that's the reason she sold a story. Quite strange at the fact that there is no photos of us together 🤔. Supposedly, i gave her £20, is that all she's worth? 😂 pic.twitter.com/w4jWFkjBBH

— Amir Khan (@amirkingkhan) May 27, 2018
The recent years have been exciting for Amir – while there's less involvement of him in boxing, there's more in the scandals he keeps getting caught up in. Amir Khan and Faryal Makhdoom even took separation for 3 months and came back together while announcing the news of their 2nd baby.
But it seems the things aren't too nice at Khan residence amid the cheating scandal as something new emerges.
Amir Khan's Profile Was Found On a Private Dating App!
A shirtless picture, his age, and his whereabouts were mentioned in his bio – insinuating he is available to date.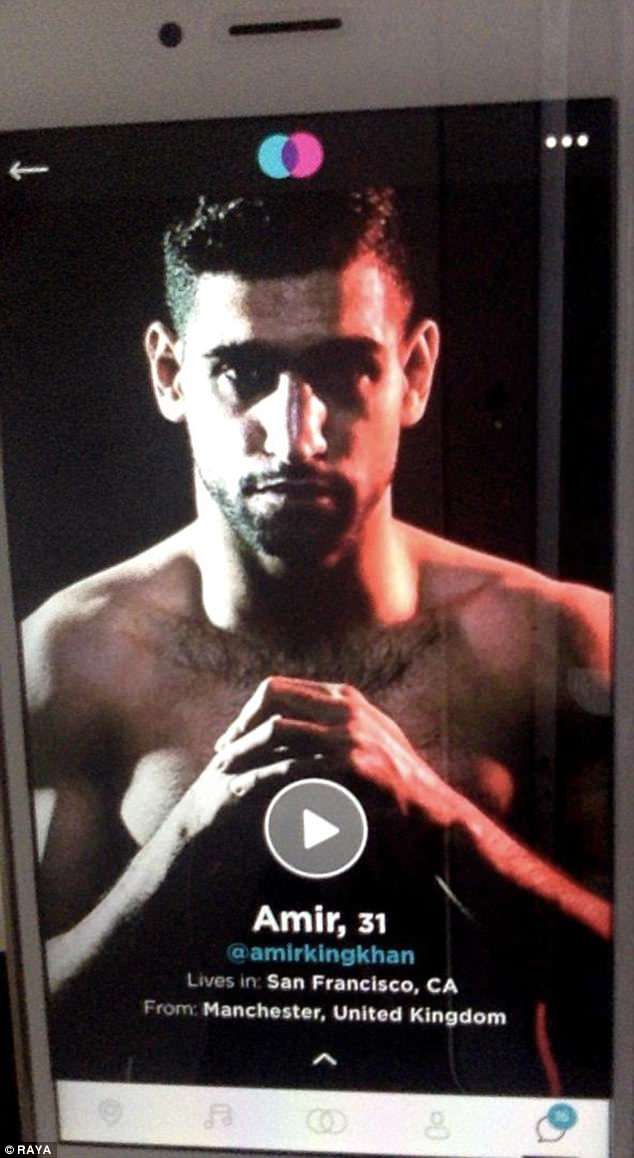 The private app is called Raya and is only available for high profile celebrities. According to multiple sources, Amir Khan is an active user of this app as well.
So despite the couple still being together, has Amir Khan started living his life as a single again?
On the Other Hand, Faryal Makhdoom Hasn't Commented on the Husband's Alleged Infidelity and Finding him of a Social Dating App
Amir Khan has yet to comment on what the media has been saying about him after his profile appeared at the dating website. The couple maintains there silence so far.