It might not be a huge step forward but it certainly is something that we should feel proud of as a nation.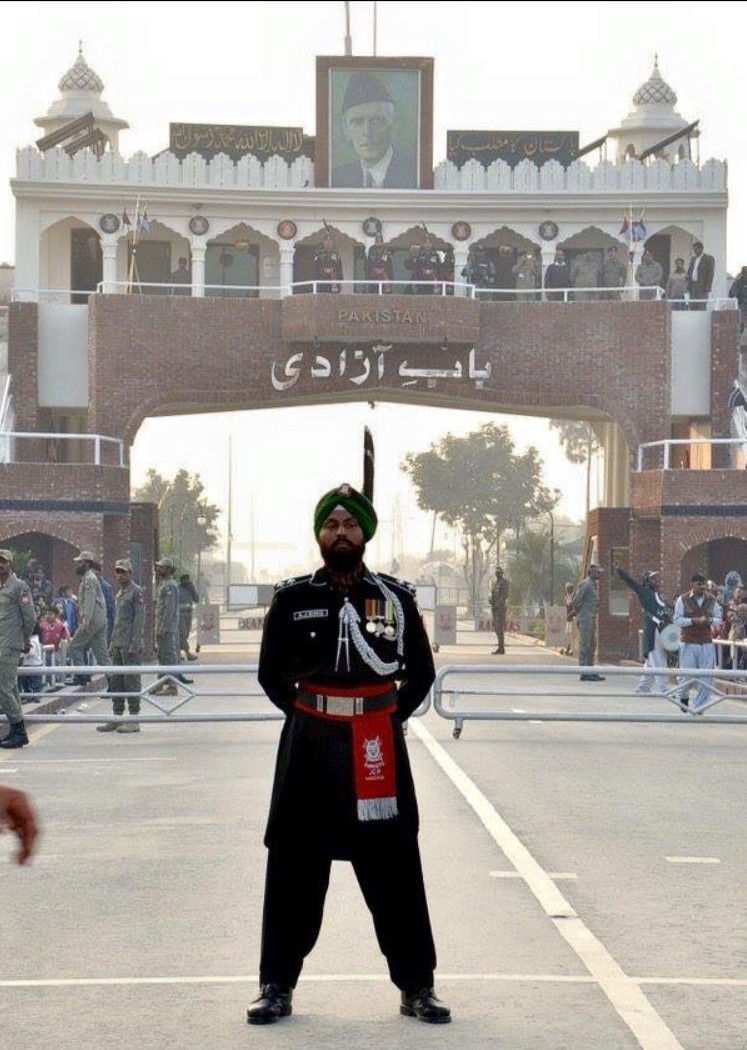 Source: Facebook
Amarjeet Singh, a resident of Nankana Sahib, birth place of Guru Nanak is the first person ever from the Sikh community to take part in the traditional beating retreat ceremony at Wagah border from the Pakistani side.

 Source: Facebook
He was welcomed with a huge round of applause from spectators on both sides of the border and a feelings of brother hood and patriotism transcended religion and race.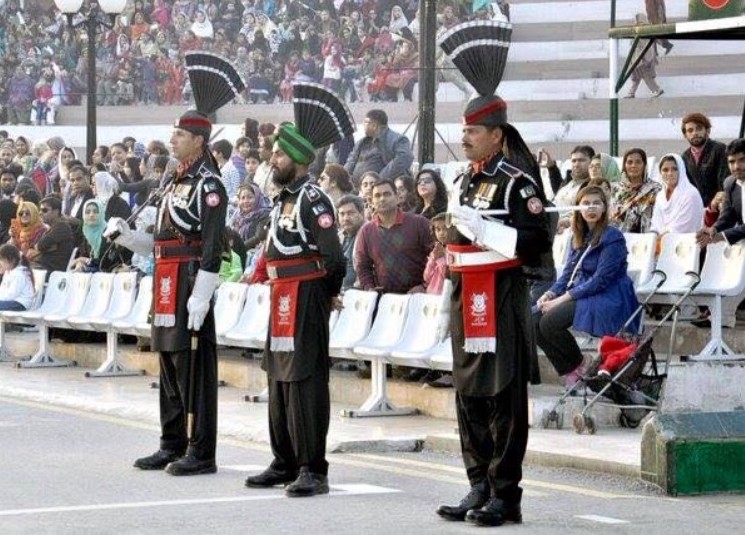 Source: Facebook
However contrary to popular belief he is not the first Sikh soldier to be commissioned into the Pakistan army.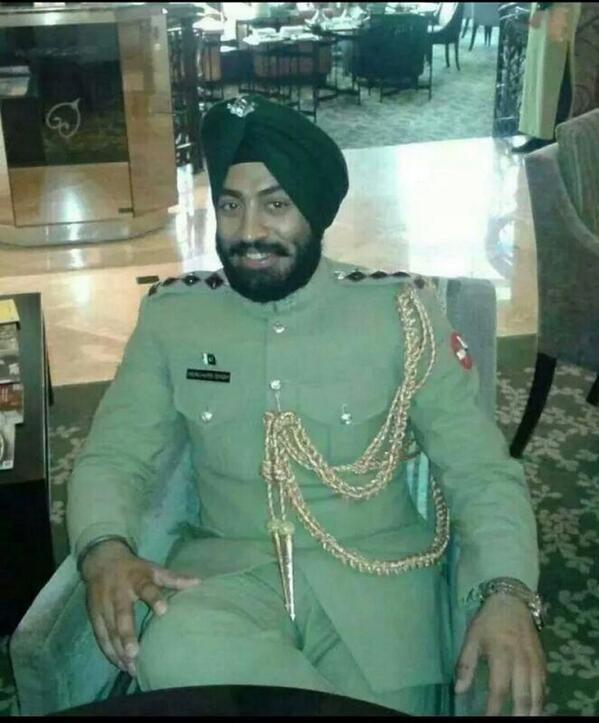 Source: 
www.siasat.pk
Captain Hercharn Singh, was the first officer commissioned into the Pakistan Army on 27 October 2007.
"It is a matter of great privilege and an honour for me that today I am standing in front of you in the khaki uniform. I have been given a great responsibility" – Captain Hercharn Singh