Disclaimer*: The articles shared under 'Your Voice' section are sent to us by contributors and we neither confirm nor deny the authenticity of any facts stated below. Parhlo will not be liable for any false, inaccurate, inappropriate or incomplete information presented on the website. Read our disclaimer.
Women have been on the victim end for centuries throughout the world. Be it Spartans or ancient Greeks or Arabs or societies in modern Europe or in Medieval times, women have always been discriminated, objectified, and suppressed. After the massive damage that different stakeholders (religion, culture, and history) had done to women in pre-medieval times, Renaissance in Europe along with the ideas of Humanism and Secularism emerged to protect the remaining dignity of women.
This is the story of 15th century Europe. Later on, individualism with the rise of modern capitalism also intensified the significance of women in society. Liberalism as an ideology can be said the last remarkable idea that backed women's liberty in the modern times.
In the post-modern times, the story took an advanced turn where women stand equal to men. This equality among both is a topic of great convolution.
For instance, we see feminists around who challenge the existing linguistic patterns of our cultures where patriarchy can be sensed easily.  Like they talk about the discussion of women in vulgar language: they pose questions like why is it "mother fucker" and not the other way around? Questioning such largely embedded linguistic patterns is great to witness to explain the contours of the modern feminism.
What seems problematic to me is the lack of concentration on issues that are much larger and consequential than wanting mere "father-fucker". In a country like Pakistan where a huge number of women are restricted to visit public spaces even for their personal betterment (education) and the behavior with them in private spaces is not to mention, how can we expect to challenge the deep imposition of cultural manifestation?
To me, all this should be secondarily significant for the honorable feminists. What really does matter is an emphasis on education and awareness of the majority of women who are on the receiving end of male violence on daily basis. Educating girls seems far better than mere making documentaries on them or highlighting the numbers to which they are killed or oppressed.
Culture and religion seem to play a key role in the consistent discrimination of women in Pakistan. The former in the form of considering women an "honor" and protecting such honor from the outside devilish world. The latter in the form of its manipulation where religion is used to imply that women are unequal to men and hence must be restricted to certain spaces with certain yes-sir attitudes.
The challenge is to challenge both these institutions when and wherever they bound women and treat them with suppression. The second seems difficult to be challenged because of the way it has been twisted specifically in the reign of Zia. Still, we can have changed if a well-educated class takes control of such institutions. Scholars like Dr. Tahirul Qadri, Noman Ali Khan, Mufti Mank are a great example of such class.
If there is any movement going on in Pakistan where actions are taken for all such miseries regarding women, I want to be a part of that movement then. I want to be a feminist then.
I want to do something for the betterment of women as daughters, sisters, mothers, and maids. I can't bear any discriminatory attitude towards them anymore.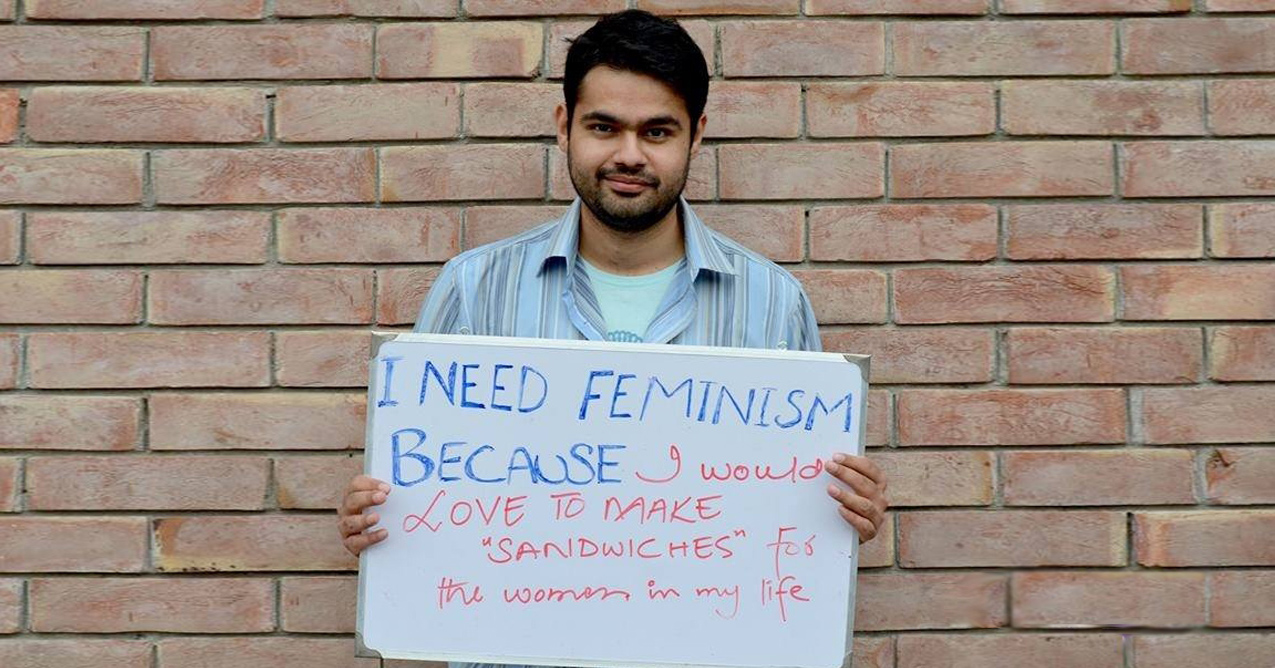 I weep with tears of blood when I listen to those screamings of mothers being emotionally and mentally tortured by men. The words that the mothers utter under such conditions are earth shattering.
My body shivers with fear when I think of the moment how sisters were dragged from one room to the other just because they reached late at the house after Maghrib. They were also badly tortured mentally and physically.
I can also recall my privileges that I enjoyed making my sisters deprived. Whether it's about food, sleeping, education or shopping, I have seen a biased attitude towards them.
I have observed home servants, small 10-12 years old girls, beaten and given lashes for small reasons.
I know justifications can be provided for all the aforementioned events. But I also know that all those justifications would be based on non-discriminatory cultural attitudes as well as on the manipulation of Islam in a certain way.
Lastly, if I mention the aforementioned observations and feel disgusted with them, can I call myself a feminist? Keep in mind I'm not in favor of the feminists who one day would question the physical appearances of men and women. I fear the day when they would let the hair at chins grow considering beard a social construct.