The Chinese-leading smartphone brand TECNO is set to launch its latest edition to the smartphone industry in Pakistan, the Spark 8C.
The brand is expected to bring upgraded features at a pocket-friendly price. After much wait, TECNO is finally launching this entry-level device on March 23, 2022.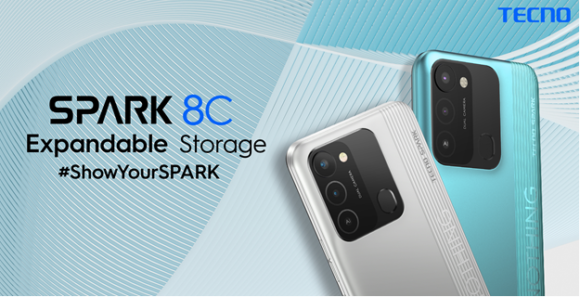 Incredible Storage
TECNO's Spark series is known for bringing innovative technology and modern designs to the market at a budget-friendly price. Like the previous Spark devices, the Spark 8C will come with impressive storage capacity. Memory Fusion Technology is used in the device to channel RAM operations by using unused ROM. This will allow the memory of 4+128GB to be expanded into 7+128GB and 3+64GB into 6+64GB.
Isn't this incredible? Depending on the variant, you will be able to expand your phone's memory. Now, no matter how many photos you capture, storage will be the last of your worries.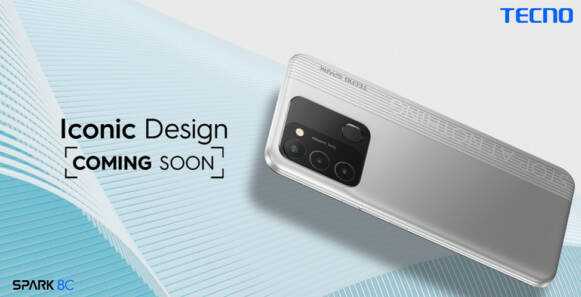 Iconic Design
Young people love expressing their personalities with their smartphones. The Spark 8C comes in vibrant colors with which you can #ShowyourSpark without compromising on style!
These colors include Magnetic Black, Turquoise Cyan, Iris Purple, and Diamond Grey. This means there is something for everyone! So, no matter what you like, you can match your style!
Capture with style
As all features of the Spark 8C come with upgrades, the brand is also anticipated to include exceptional camera resolution and features. Now, you can capture with style no matter where you are.
The expected price for this smartphone is between PKR 19,000 to PKR 24,000 where TECNO brings these outstanding features for young consumers.  
So, fingers crossed for the new Spark 8C and make sure to follow TECNO across all social media platforms for more updates on the Spark 8C.
What do you think of the story? Tell us in the comments section below.