The world did not completely recover from the acid drops we were forced to have when we watched "eye to eye" that Taher Shah dropped another bomb on the entire humanity. For the next few months, Angel was the only thing that echoed in everyone's minds.
Taher Shah's oblivious stance about his work was both unnerving and fascinating. It was met with extreme criticism and contrasting support in instances of public bashing (read: Amir Liaquat)
It was at this point that everyone of us realized that there is nothing that Taher Shah can do that would surprise us. And this is where the rumors came in about his new song release on "Mermaid", featuring Shah in all his shirtless torso glory.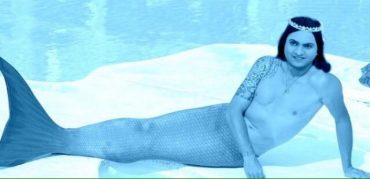 Owing to the bold moves for "art" and completely "out of world concepts" that are now being associated with Taher Shah, this "news" was accepted without any doubts by the entire Twittersphere.
The News Gave Birth to Everyone's Death Wish
#TaherShah you can't do this to us. Plz tell me its a fake news. #Mermaid ??????? pic.twitter.com/9JGkmuaEjR

— Mumtaz Hayat Maneka (@Mumtazz_Maneka) October 10, 2016
I am not ready to see Taher Shah shirtless for even a second. 25 december se pehle ya isse utha lena ya mujhe.

— Maheen. (@Mahiveyx) October 10, 2016
But Some Were Celebrating the News
25th December is the releasing date of great Taher Shah's new song Mermaid.
Let's celebrate bro @rizz_javaid pic.twitter.com/rxiKlgf9Ga

— اعوان (@Sab_PK) October 10, 2016
This Guy Identified Him as the Only Artist India Won't be able to Boycott
Boycotting Taher Shah would be most difficult thing amongst all the other Pakistani artists.

— Sand-d Singh (@Sand_In_Deed) October 9, 2016
And Surgical Strike Jokes will Never get Old
Dear @narendramodi, please plan a surgical strike on @TaherShahh asap. Thank you. pic.twitter.com/CqYyEifZWU

— Ojas (@Ojasism) October 10, 2016
Upon Further Investigation we Found This
That the news is completely fake and people react without investigating thoroughly. A fake news site shared this article months ago on Twitter.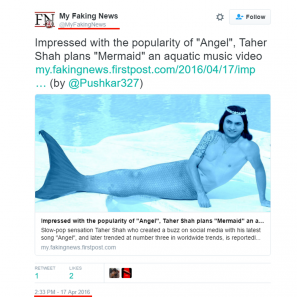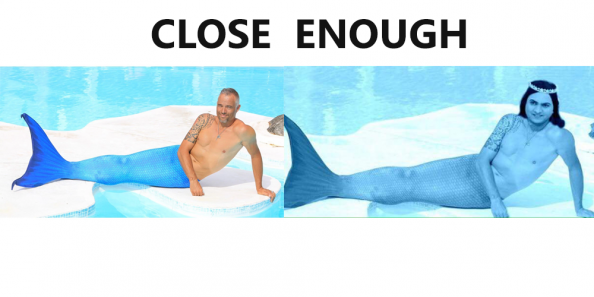 It's beautiful how a man has taken his fifteen minutes of fame and transformed it into a viral guaranteed news story every single time!
As this guy accurately puts it
https://twitter.com/osamacaprii/status/785442879149867008
And while you wait for an actual new song from him, here's something for you to enjoy