Well, well well, it's happening now. Bakhtawar Bhutto Zardari's mehndi ceremony was yesterday at Bilawal House in Karachi. While her milad took place on Sunday, she shared a short clip on the Instagram story of her mehndi ceremony on Tuesday.
The daughter of former prime minister Benazir Bhutto and former president Asif Ali Zardari got engaged to Mahmood Choudhary on November 27, 2020.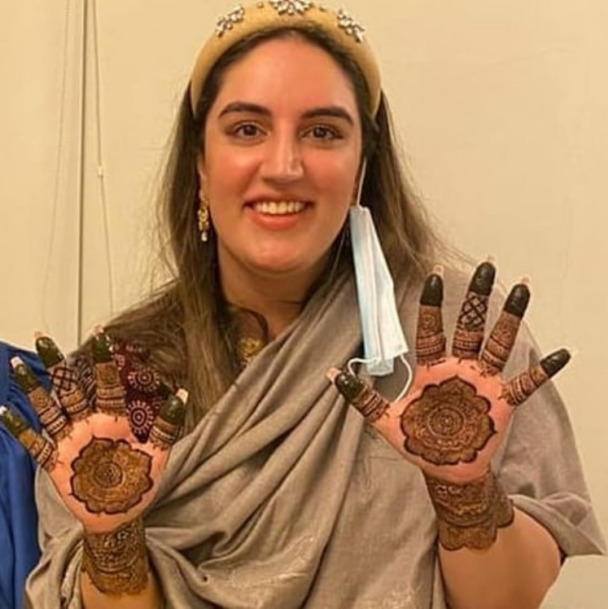 A few close relatives from both Zardari and Bhutto families attended the milad. Reportedly, it had limited relatives from the groom's side. In addition to this, the guests were served biryani, qorma, fried chicken, and sweets, as per the sources.
Bilawal House's lawn had been decorated with electric lamps and flowers. Sources also revealed that the mehndi ceremony began at 7:30 pm last evening. As of now, further details about the function and her costume have not been disclosed.
The 31-year-old bride-to-be shared a glimpse of her getting henna applied to her hands ahead of the ceremony.
Check it out!
Taking a close look at her intricate and beautiful mehndi design, we can see that the bride opted for a traditional design with hints of Sindh's ajrak in it.
The engagement ceremony of the eldest daughter of Zardari also took place at Bilawal House last year.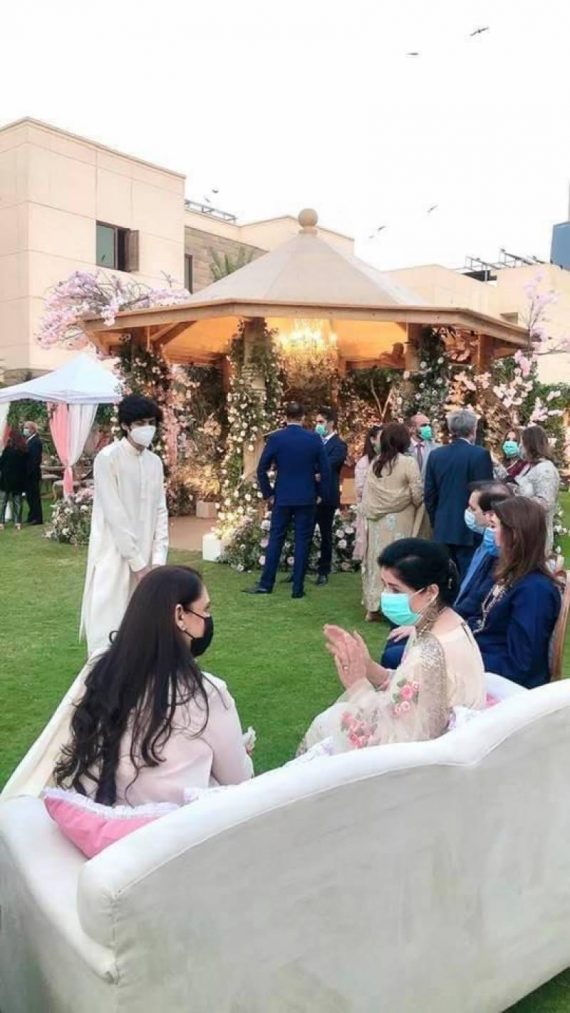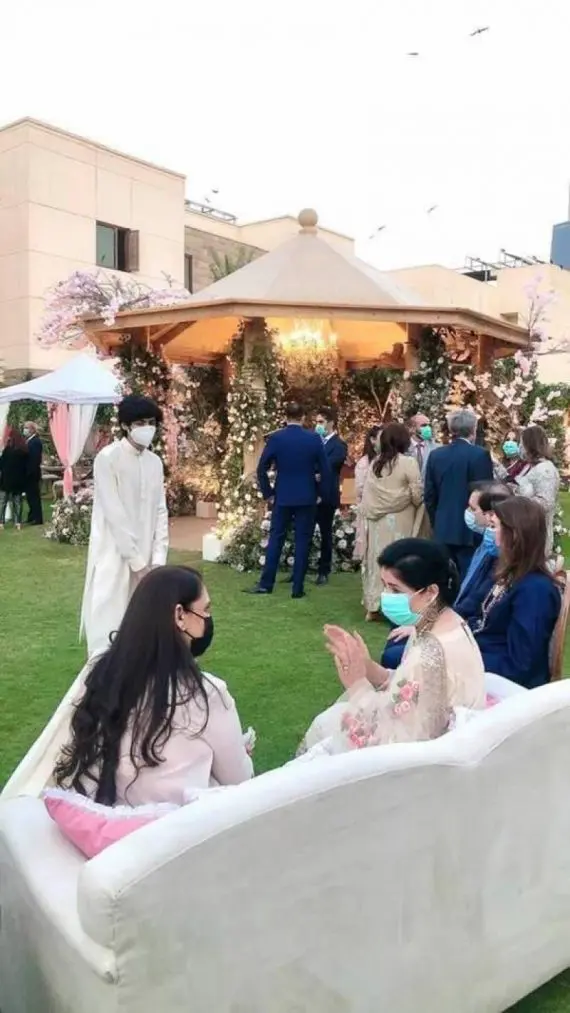 Her wedding has become the talk of the town. Just recently Bakhtawar Bhutto's mehndi ceremony took place. Top political and military leaders have been invited by the Bilawal House. The couple's wedding celebrations are underway.
In addition, their nikkah is on January 29 and barat on January 30. Several politicians, businessperson, and military officials have been invited.
A brief statement issued by Bilawal House said that they expect around 300 guests at the main function, due to the standard operating procedures related to Covid-19.
Bakhtawar holds a Master's degree in English from the University of Edinburgh. More so, she is an education enthusiast and actively works for Shaheed Zulfikar Ali Bhutto Institute of Science and Technology.
Earlier, the rumor had it that the renowned daughter of the former PM would be recreating her mother's nikkah dress for her dholki ceremony. Former prime minister Benazir Bhutto wore a lovely pink ensemble on her nikkah. According to the details, Resham Revaj had designed her dress.
What do you think of this story? Let us know in the comments section below.