Heartthrob actor Feroze Khan tying knots with Alizey was the most talked about wedding of the showbiz industry, However, rumor had it that the couple might have called it quits after Alizey deactivated her account, but looks like she is back now!
Since last week, right after the allegations of Urwa Hocane and Farhan Saeed's separation, there were many speculations circulating about the Khan's divorce on social media.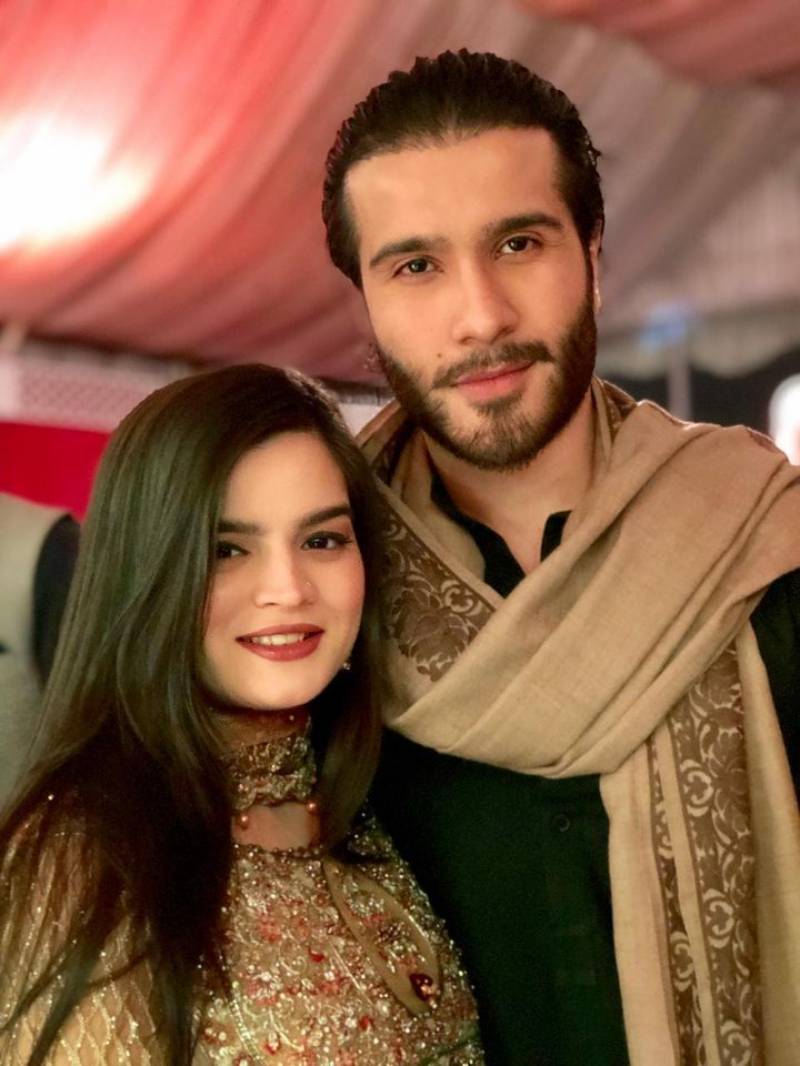 As it appears, the quarantine has really taken a toll on some people. While many have taken the liberty of exploring themselves by diving into new creative ventures this year and polishing their artisticness at home, others seem to be making up stories about others to feel some stroke of genius.
For instance, the alleged 'divorce' of this couple that surfaced on social media a few days ago is a very example of it. How true is it though? Earlier, a few sources claimed that they are no longer living together. In addition to this, it was further being said that Khan had un-followed Alizey and her family on Instagram.
Subsequently, Alizey deactivated her Instagram account, which caught some public attention. Not only this but the reports also stated that the reason behind their separation is mounting tension and irreconcilable differences.
Alizey reactivates her Insta and subtly shuts down the rumors
Yes, she is back!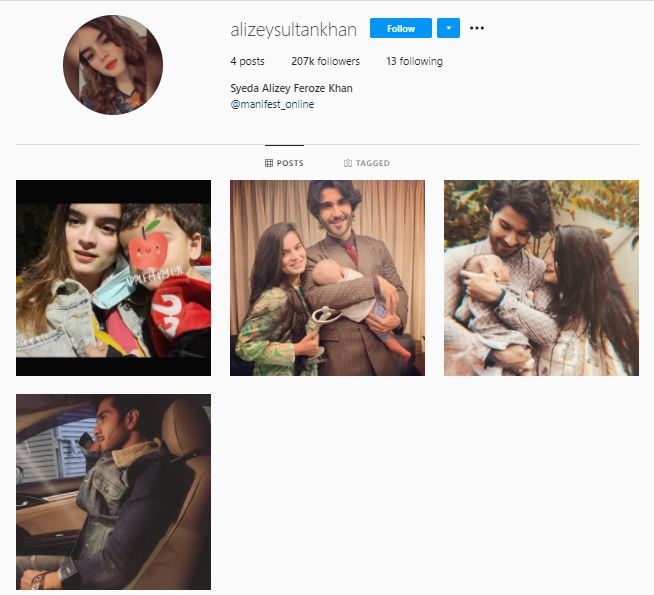 It is pertinent to mention that in 2018, the Romeo Weds Heer actor tied the knot with Alizey. The adorable couple was blessed with a baby boy, Mohammad Sultan Khan in 2019. And we have always seen Khan loving and admiring his wife, so hearing the word on the street was kind of hard to swallow. In fact, just in March this year, the couple celebrated their second anniversary at home.
Alizey is now back to Instagram. And after digging in a bit, it turns out that not only her profile has all the pictures with Khan but is also following him. However, we could not find Alizey in his following list. Anyhow, taking to her Instagram, Alizey posted a picture with their baby and expressed her love for her son.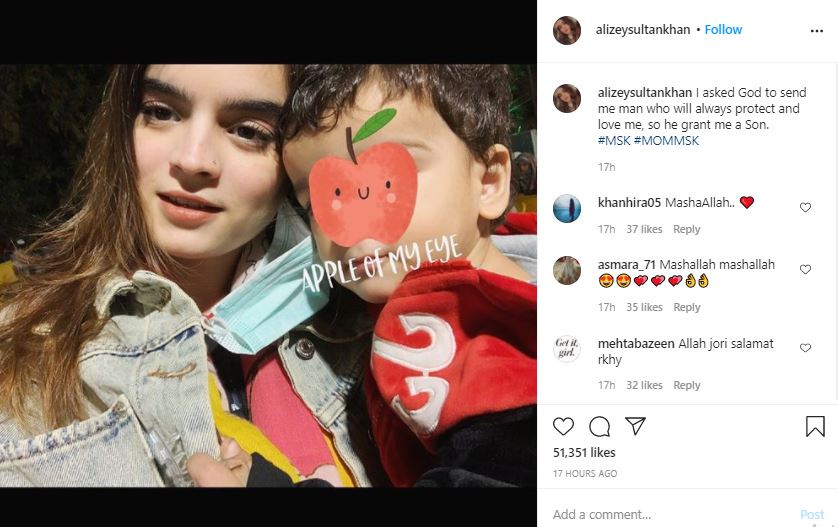 Just a day or two ago, Khan also shared an adorable photo on his Instagram handle in which he can be seen cuddling with his son Sultan. Fans and followers thought the Ishqiya actor dropped a hint with the caption, "If she don't like children, we can't party."
As netizens began commenting and making speculations about his divorce, the actor deleted the caption but did not delete the picture. According to social media users, Khan's caption was a hint of their alleged separation.
Later on, the Romeo Weds Heer actor changed the caption. It made us wonder if he dropped a hint about the reason behind his alleged separation? Or, was it just another caption?
So far, there has been no confirmation or denial from actor Khan or his wife Alizey on the news circulating on social media. Nor has there been any statement from his family. As of now, an official statement from the duo is yet to clarify the situation of their marriage.
What do you think of this story? Let us know in the comments section below.