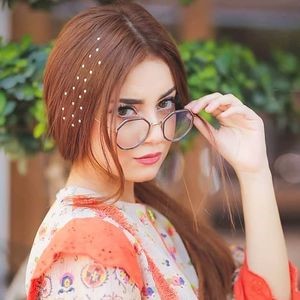 Alizeh Shah, born on 6th June 1996, is an infamous actress and model that has been taking the Pakistani entertainment by storm. Her fame took off when she starred in the drama serial Ishq Tamasha which was produced by Momina Duraid. Her role as Palwasha in the drama helped her bag the Best Television Sensation Female at the 7th Hum Awards. And most of the dramas and films that she has starred in afterwards have been gaining considerable attention and praise. Many of them have served as stepping stones for her to reach a further successful acting career.
Personal life
Alizeh is born and raised in Karachi. She hasn't updated much about her family on social media or to the public. Regarding her personal life, she has kept as silent as possible and hasn't shared minimal details related to her siblings or cousins as well. Though, she did post a picture with her mother on Instagram that is still receiving an increasing number of likes. It seems that she took the picture while she was on her way to a shooting. Other than that, her personal life is still a secret to the public.
Moving along, when it comes to her love life, she has given subtle hints by posting pictures with actor Noaman Sami. Some of her recent posts with the actor are enough to confirm that they might be in a relationship. The potential couple will also be starring in a new drama serial titled Mera Dil Mera Dushman. The drama appears to be circling around a love life of two youngsters paired with an incredible suspense-ridden family drama.
Career
Alizeh began her career in the entertainment industry as a model as she participated in bridal shoots. She has been featured in the Kashee's bridal shoot plenty of times. Her chic features have always completed the glistening look of the heavy attires and complimented the dazzling jewelry and colorful makeup. She has also been a model for Afsaneh and Waseem Jewellers. Many of her spectacular shoots are simply just a click away.
Her acting career began when she played a side character named Alina in the drama Choti Si Zindagi. Impressed by her captivating acting skills, she was able to capture various leading roles as well. Some of the leading roles include Hoor Pari and Jo Tu Chahay; she played the female lead in both. Then, her acting career took to the roof when she was nominated at the Hum Awards for the drama serial Ishq Tamasha. She has also starred in the drama Mom Ka Diya as the sister of the main female character and received appreciation for that role as well.
Then, she went on to play a quirky and youthful character named Chutki in the movie The Superstar. The movie was hyped and complimented throughout Pakistan because of its infamous cast and intriguing plot.  Acting alongside prominent actors like Mahira Khan, Alizeh also found the opportunity to make her mark. The acting of the main characters was praised but many movie reviews have posted the spectacular skill-set displayed by Alizeh as well. Her mischievous and light-hearted character in the Superstar captured many hearts in the movie theaters. It wouldn't be an exaggeration to say that she added an extra spice to the movie as a whole, and did play a decent part in filling the loopholes.
Aside from acting, she is insanely popular all over social media too. To the point that her Instagram alone has millions of followers and her posts gather hundreds of thousands of likes in the span of less than an hour. She uses social media to connect with her fans and update about her life behind-the-scenes. Furthermore, she has also posted a lot of lip-sync content on Tiktok, which is a widely recognized app all over the world including Pakistan. Her lip-sync compilations have been gaining views after views, further adding to her followers on social media platforms.
Alizeh Shah Dramas
Despite being a relatively new actress, she has starred in plenty of dramas and has gained fame at a fast pace as her splendid acting skills are enough to lurk in new fans. Here is a complete list of the various dramas that she has starred in: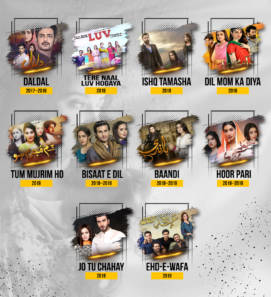 Her latest drama Ehd-e-Wafa is bringing a new wave of fame for her. As the drama is produced by MD Productions and ISPR, people have had a lot of expectations. The script has been written by Mustafa Afridi while the direction is done by Saife Hasan. Both of them had worked on the drama Sang-e-Mar Mar. They bagged an award for the best writer and director for the drama. And despite the talented people behind the development of the drama, the plot of Ehd-E-Wafa is interesting as it defies the constraints typical dramas are stuck in.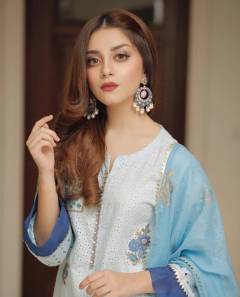 The reason is that it focuses on the story of four college friends and their adventures as young adults. Alizeh is playing as Dua whose character is close with Saad, the character played by Ahad Raza Mir. Alizeh has been able to break out of her shell completely and acted in a drama that was far from the stereotypical Pakistani dramas. It didn't include unnecessary romantic scenes nor did it focus on the aspect of 'one girl, one guy' love story. The drama is a mixture of comedy and friendship, and every actor has nailed their roles perfectly. Though, unfortunately enough, the shooting for the drama is halted because of the delay in script writing and sick conditions of two actors.
All in all, Alizeh's charming and intriguing acting skills have been taking over Pakistan. People are looking forward to her new dramas and films. Many are curious to see what else the young actress is going to bring to the table.