As Alizeh Shah slipped on the ramp at Bridal Couture Week 2021, Shazia Manzoor helped her get up. The actor penned down an emotional note about the falls in life, and also thanked the singer for being there for her.
The event showcased the latest trends and designs in bridal couture by leading as well as emerging fashion designers of the country. The bridal extravaganza had a startling line-up of celebrities walking for the designer.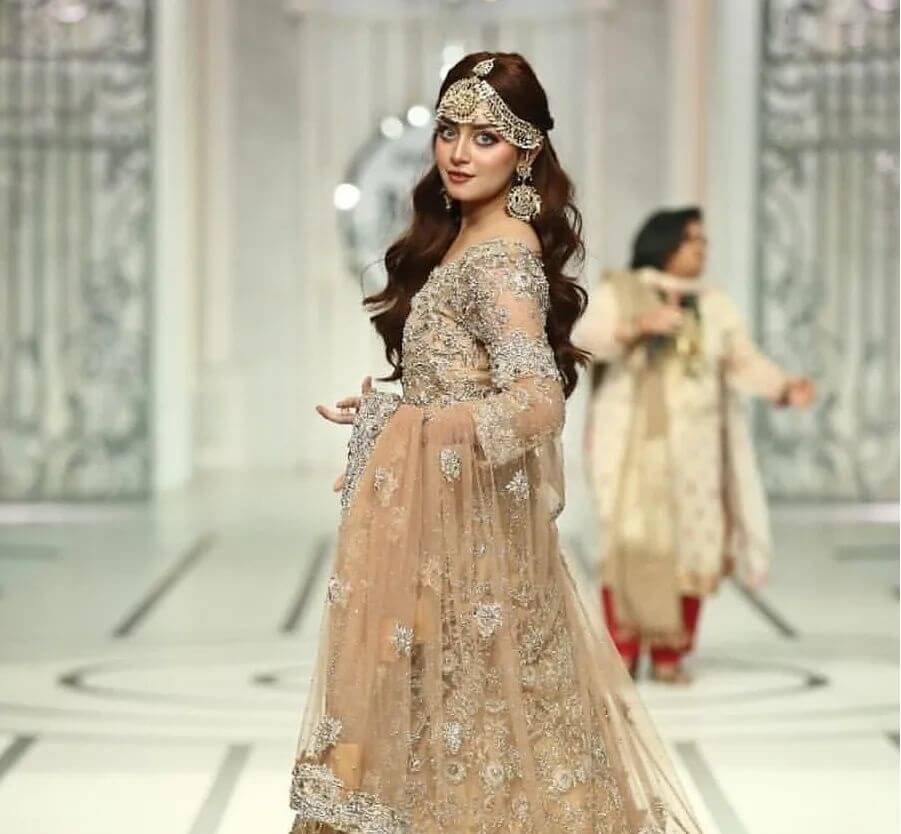 Shah also walked the ramp for one of the designers on the third day of the fashion week. The Ishq Tamasha actor donned a gorgeous ivory bridal ensemble. Shah aced the ramp walk with some killer dance moves to Mansoor's performance.
While exiting the runway, the Dil Mom Ka Diya star lost her balance and tripped. Manzoor, who was by her side, helped her regain composure. Video of the actor's fall soon went viral on social media. Trolls had a field day with the video and not entirely because of Shah's falls, but with how the Chan Mere Makhna singer picked up Shah.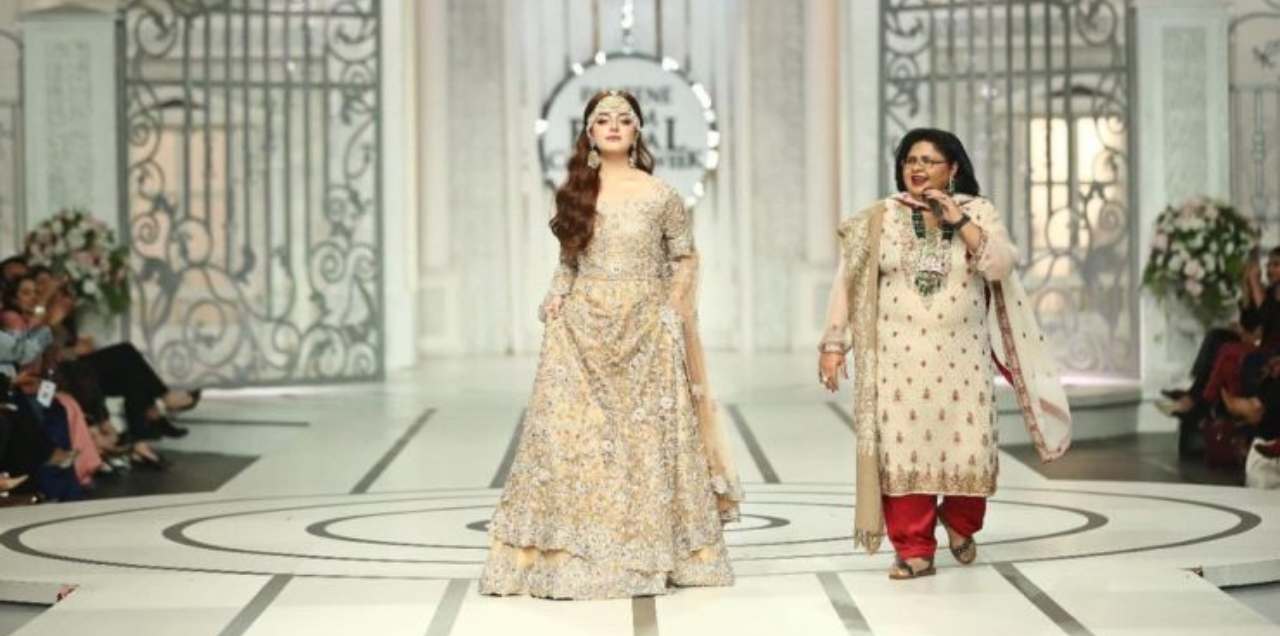 The actor later took to social media and penned an emotional note about the mishap. "Last night was a rollercoaster full of emotions and a fall which was led by confusion where I was going towards the left side and Shazia Manzoor thought that we had to go to the right and I slipped."
'Life is full of ups and downs'
The Mera Dil Mera Dushman star praised the singing legend for being her support. "But what a fireball of energy Shazia Jee has that she picked me back with so much love," Shah added.
Talking about being motivated by her industry peers, Shah commented, "I was motivated by my fellow colleague Amar Khan and all the amazing models who were working tirelessly during this 3-day event and my designer Nida Hussain. "
She went on, "I felt so good being around all these powerful and strong women – Life is full of ups and downs and some falls too but never think that it's over, together we can and we will make a positive difference."
We have all seen YouTube videos of models falling on runways and actors failing to dance. They may have burst us into laughter, but we must admit it takes a lot of courage to face such a mishap in front of cameras and a room of hundreds of people just staring at you.
Tripping on the runway is one of the common mishaps at fashion shows. Many Pakistani actors have previously managed to stand right up after stage mishaps.
What do you think of this story? Let us know in the comments section below.