In Alizeh Shah's case, it is something she is trying to prove, which is why you will often find her changing her hairstyles and posting videos of herself singing.
Shah first appeared on television when she was 6 years old, working in a commercial alongside Wasim Akram, and began her professional acting career in 2017. She initially had a short role in Tere Naal Love Ho Gaya, followed by the role of Alina in Choti Si Zindagi. Since then the 21-year-old has played the female lead in many dramas including Hoor Pari and Jo Tu Chahey.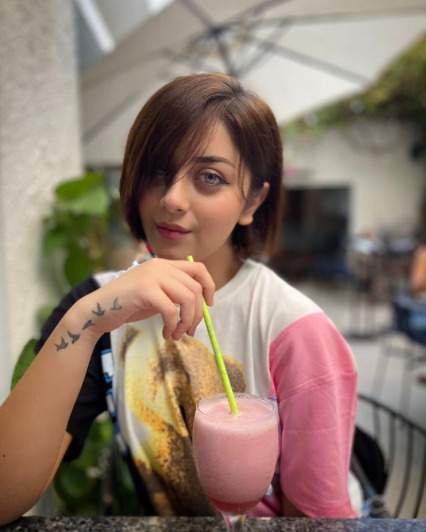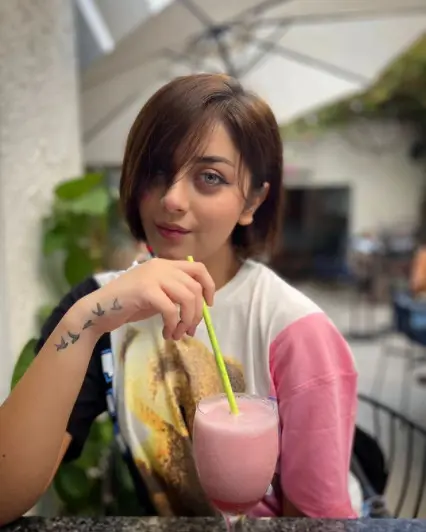 The Ishq Tamasha actor often makes headlines with her unconventional choices. This time, Shah took to her official social media handles to flaunt her singing skills by crooning Madhuri Dixit's O Re Piya.
In the video, the bubbly actor starts her performance by mentioning that she had previously attempted to sing an English song but it was difficult to understand for many, so she will sing a song that people can easily understand this time around.
While Shah attempted to sing Rahat Fateh Ali Khan's blockbuster song O Re Piya, the actor failed miserably despite trying quite hard. She received a harsh response for allegedly singing in a "fake western" accent.
Check it out!
In response to Shah's singing session of the song O Re Piya, social media users attacked the actor for failing to grasp the song's essence. A user said Rahat Fateh Ali Khan would have died listening to her version of the song.
Trolls take a jab at Alizeh Shah's crooning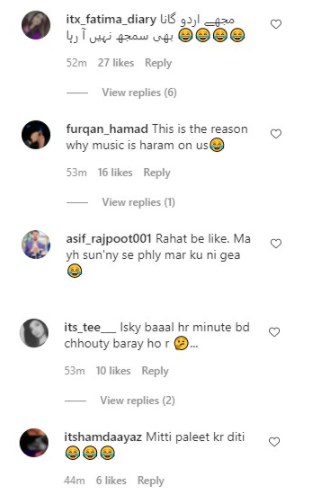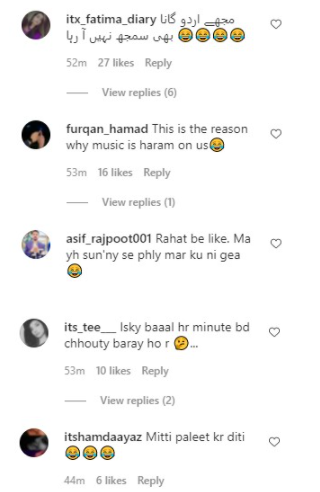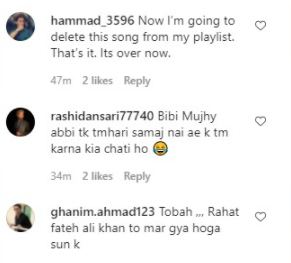 Shah previously treated fans with a clip of herself singing to Luving U by 6lack. She also flaunted her new pixie-cut hair on the camera.
Recently the actor has been in the news for all the wrong reasons. When Shah was dating Noaman Sami, the couple was the talk of the town. Even before the duo confirmed that they are dating, the chemistry between the two was undeniable. However, when they broke up, Shah's fans were disappointed, and from then, her downfall started.
Shah soon hooked herself with lots of work and grooming. She even released her song this year. Her music video for Badnamiyan alongside Sahir Ali Bagga was a treat for the pair's fans. It crossed one million views on YouTube shortly after its release.
Nonetheless, the topic of discussion for the nation was none other than Shah's clothes precisely her tank-top.
What do you think of this story? Let us know in the comments section below.