The mehndi photos of newlywed Bollywood actors Ranbir Kapoor and Alia Bhatt, who just got married, have just emerged, adding to the surprise and joy of adoring fans who had not yet gotten over their wedding pictures.
One thing seems certain — where these two are concerned, meaningful gestures and stunning settings are guaranteed. Their mehndi, of course, looked like an on-screen Bollywood scene.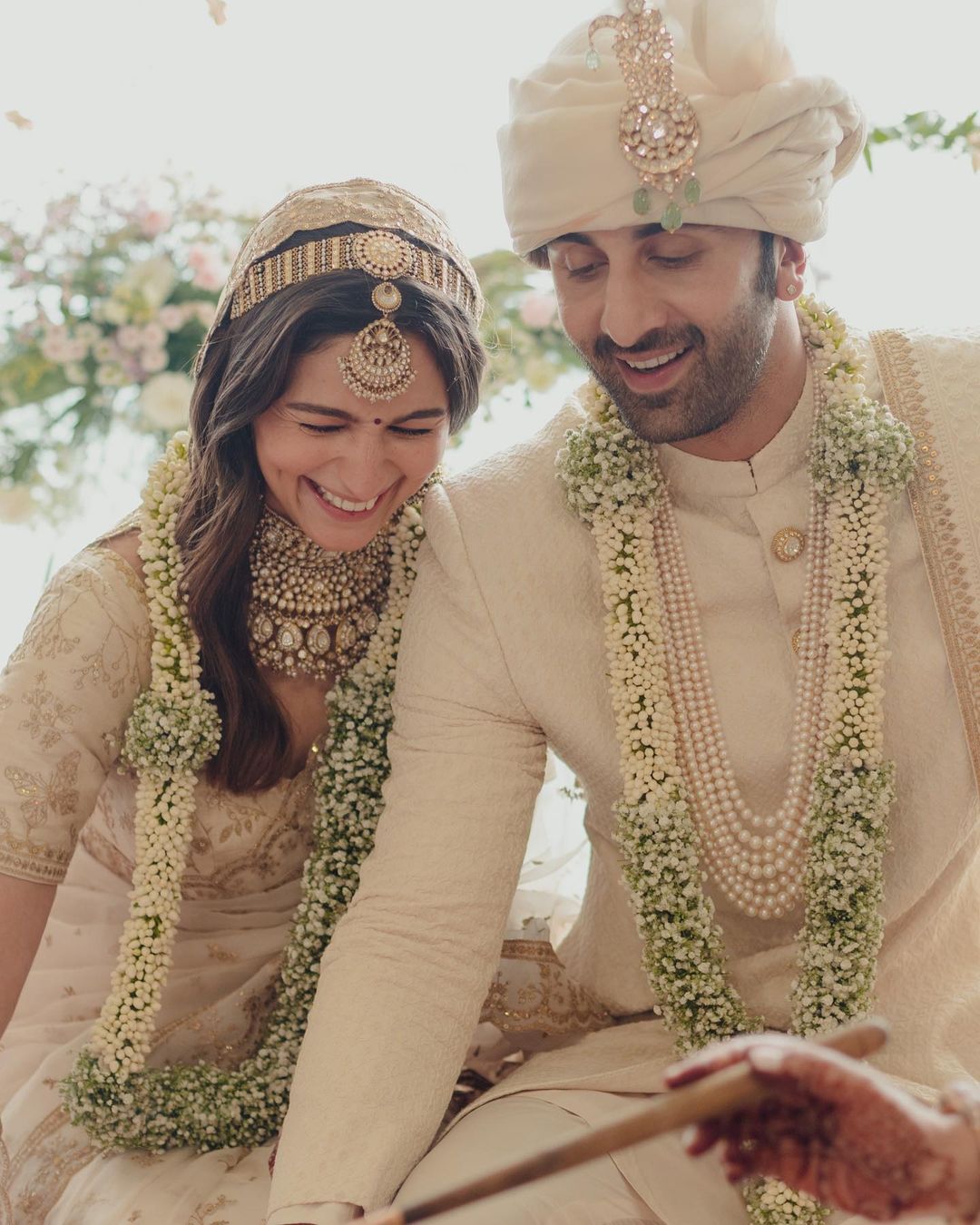 The couple tied the knot in a private ceremony at their residence in Vastu, Mumbai on April 14. The two-day affair, from April 13 to April 14, consisted of a range of festivities including mehndi, haldi, wedding, and sangeet ceremonies. They had remained tight-lipped till the very last moment and are now doing a reveal on their own terms.
Bhatt took to Instagram to share photos from the event along with a heartfelt caption describing her special day. "The mehndi was like something out of a dream," she wrote.
"It was a day full of love, family, our beautiful best friends, a LOT of French fries, a surprise performance by the ladkewalas [guy's side of the family], Ayan playing DJ, a BIG surprise organized by Mr. Kapoor (my favorite artist performed my favorite songs) — all followed by some happy tears and quiet, blissful moments with the love of my life. There are days… and then there are days like these!"
Bhatt and Kapoor chose Indian designer Manish Malhotra for their fuchsia mehndi ensembles. While the bride opted for a lehenga choli – sans dupatta, Kapoor looked handsome in a matching shalwar kameez with the same colored waistcoat.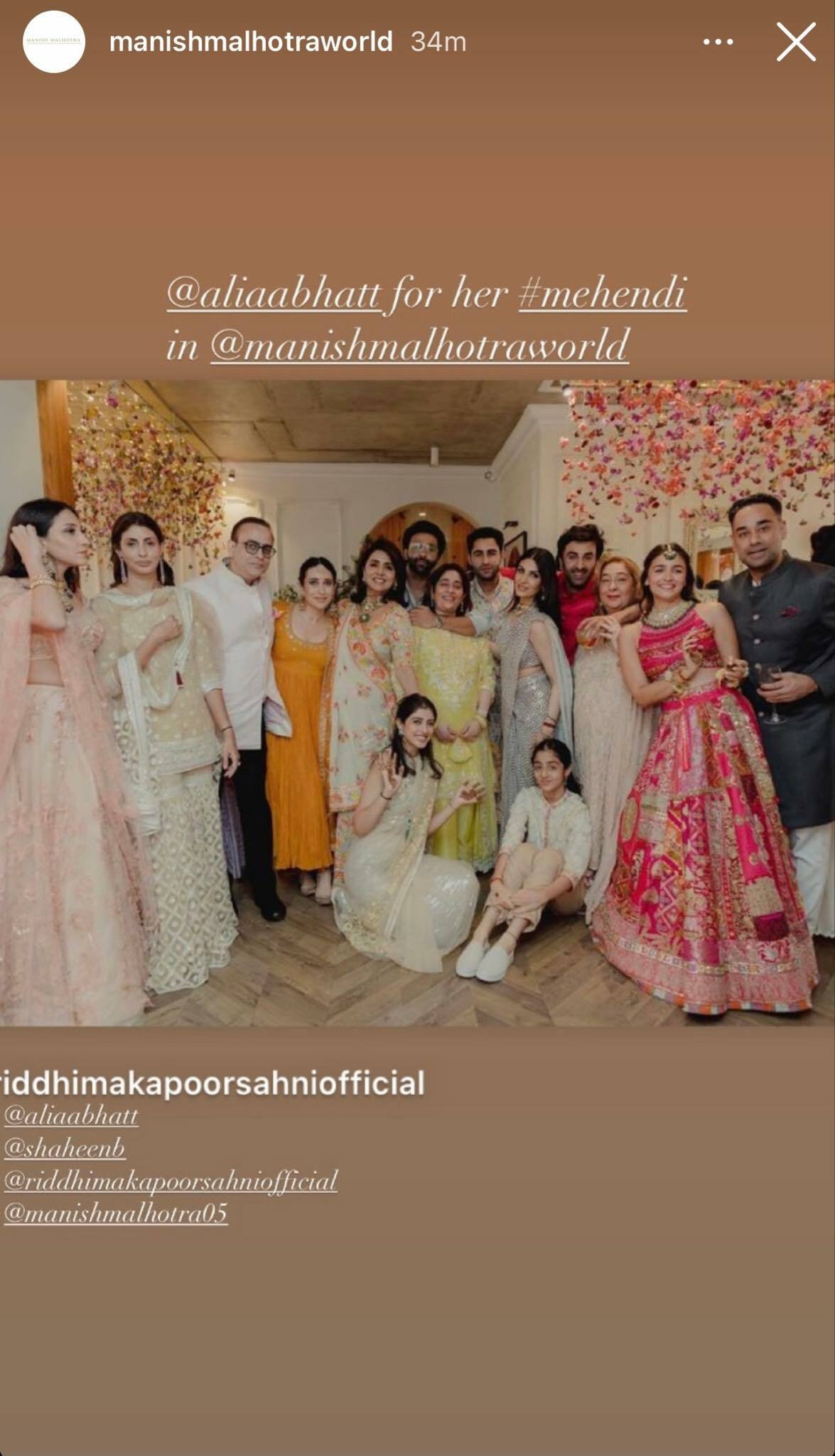 Have a look at the pictures:
Obviously, the event was a Bollywood affair. The 'ladkewalas' made a dancing entrance. Do we spot Kareena Kapoor and Karishma Kapoor? Of course!
The bride surrounded by her girlfriends under a canopy of flowers? Chef's kiss.
A couple's portrait with that candid laugh, too busy enjoying the moment to care about cameras? Static, contained brides are so last season. Happy brides for the win!
This couple is all about incorporating meaningful symbols on their special day — just take Bhatt's mangalsutra (wedding necklace) as an example. It included Ranbir's lucky number 8. So finding a way to include his deceased father Rishi Kapoor in his big day was going to be a no-brainer for the Sanju actor. And the sentimentality of it all was pure Bollywood.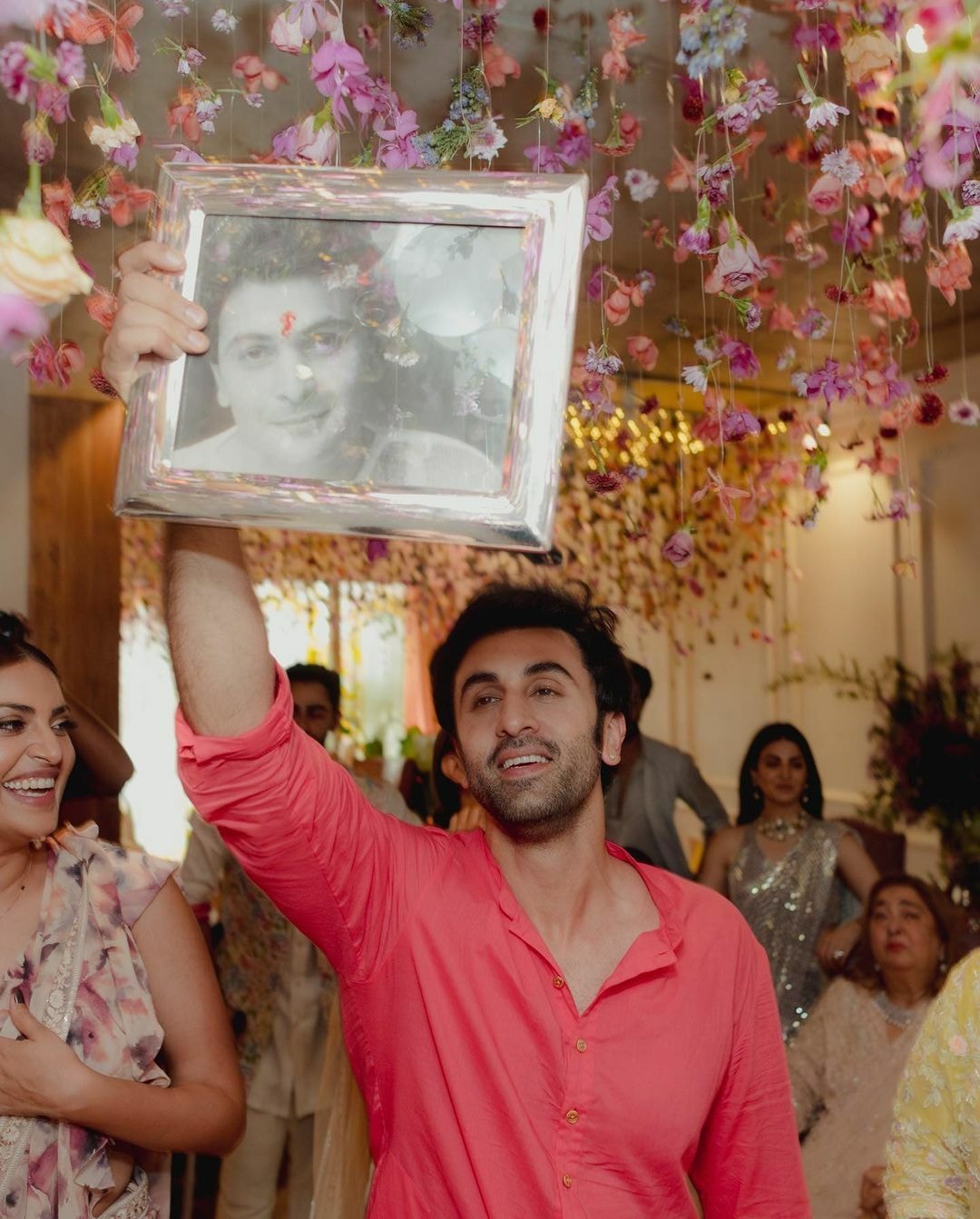 Last but not the least, printing your significant other's name on your hand with mehndi? How romantic!
Aren't you just loving this minimalist, private wedding vibe?
What do you think of this story? Let us know in the comments section below.