On the 21st of July Ali Zafar released their latest song Game Bun Gayi. It's a huge collaboration with Ali Zafar and the Free Fire did their best to produce everything that their fans desired.
Ali Zafar managed to pull the K-pop theme, blended with the hip-hop and electronic fusion that gives the whole vibes of the game. Ali Zafar's appearance in the music video also gives you the feel of a K-Pop singer with a new look and hairstyle.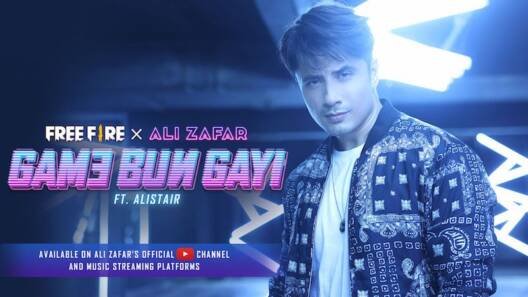 No doubt, Ali Zafar is among one of the top singers in Pakistan and he did an amazing job with his voice that it's stuck in the audience's head.
If you haven't seen the music video, then what you are waiting for click on the link below:
What's New in this Music Video?
Ali Zafar pulled something different that no one expected, it looked like they studied their audience and their interest. The lyrics of the song going with the game theme and even the music is also soothing.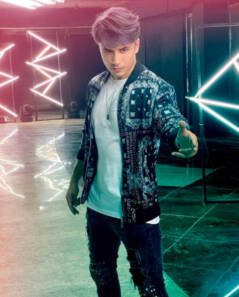 This song gained popularity of its own, fans started a song cover and dance competition after the release of this song, winners will also get Razer's wireless gaming earphones or maybe a t-shirt signed by their favorite artist, Ali Zafar himself. This song reached over 3 million fans in a span of 5 days, isn't that amazing?
The color theme, cybercity sort of look blended into the desi streets looks amazing. The way rockstar Ali Zafar has performed in the song it looked like a K-pop star performing.
Plus involving rap is also a nice touch because it's completing the whole vibe of the game. It's the first time something such demanding and out of the box.
No doubt the music video has surely given the video game song with whole art direction and production quality.
Free Fire Bundles & Much More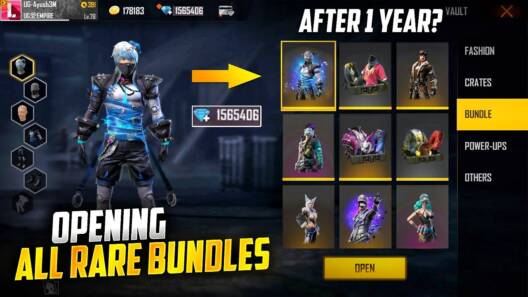 Free Fire has a huge list of bundles through which players can enhance their gaming abilities and utilize all those prizes in the game. If you are deep into Free Fire, then you must have known about their best 5 bundles that every player would love to have. Magical cubes that's what matters.
Free Fire offers various events through which players can win many prizes, and they even giveaways too. They have both in-game and out-game rewards that help the gamer to redeem valuable items in the game.
What do you think of the story? Tell us in the comments section below.