Ali Zafar celebrates 20 years of his musical journey in the industry. Ali Zafar needs no introduction, because of the exceptional work he has done for the Pakistani music industry.
He had given a great amount of contribution in terms of both music and lyrics. Still, his classic songs hit directly to the heart, and the lyrics that no one can even imagine recreating.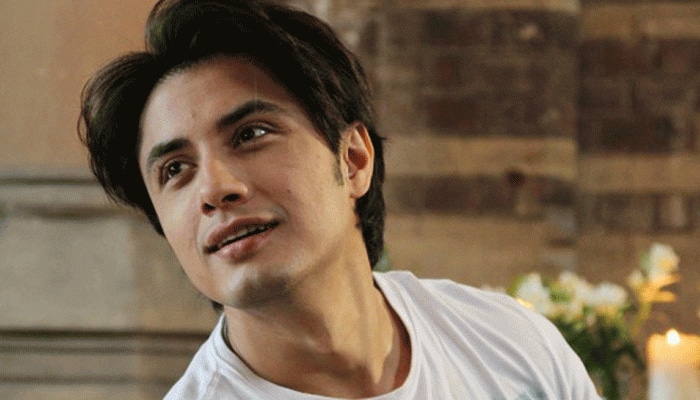 This year marks the exact two decades of his journey as a musician in the industry.
He led his fans to memory lane where he not only shared a brief heartfelt note but also released a lo-fi version of 'Chal Dil Mere' to celebrate this special day.
Chal Dil Mere was one of the most popular albums and he even shared the most important lessons he learned all these years.
Ali Zafar Celebrates 20 Years Musical Journey
Taking to his official Instagram account, where he released a video in which his A.I. generated character standing and watching his 20 years of musical journey. The video he posted was on Sunday.
"This was the first time that I didn't feel like celebrating my birthday due to the circumstances in the country so, I am sorry I couldn't respond.
Too much to say, but words can never express the depths of a heart that weeps," he wrote, adding that he channeled his "pain" through a rendition of Chal Dil Mere — a song close to his heart.
"This year marks 20 years of my musical journey, so I've decided to share some precious moments from my professional and personal life in this new rendition of my song Chal Dil Mere released in 2003 on my first album Huqa Pani," he added.
Ali Zafar has gained endless popularity in Pakistan and even in India as well. He began his acting career in Bollywood and he's one of the top 10 Pakistani actors who worked in Bollywood.
Video Contains Everything
In the music video, we saw the montage consisting of videos and images of his family, concerts, Bollywood co-stars, clips from the interview, sets, and movies as well. He even added his fans as well. He added, a surprise for fans, Zafar added "a verse on smoking up and drinking down" at the end of the song.
During his career, he faced a big backlash when Meesha Shafi accused him of sexual harassment. But last year, Lahore High Court dismissed Meesha Shafi's case.
Ali further highlighted the involvement of drugs among the young generation. "Remember, life passes by quickly. Don't waste it in fear and doubt or care much about what others say about you. Choose love and follow your own heart and dreams. Believe in yourself!" added Zafar in the caption.
Concluding his post, the Jhoom singer quoted Pablo Picasso and wrote, "'The meaning of life is to find your gift. The purpose of life is to give it away.'"
What do you think of the story? Tell us in the comments section below.