Coke Studio's latest season is taking to a new route and leading its fans towards the new era of coke studio that no one saw it coming at all.
Up till now some of the outstanding tracks released that made people groove and feel the music inside them. But one song has raised the bar of Coke Studio and let everyone know how capable they are to go beyond the limits to produce something beautiful.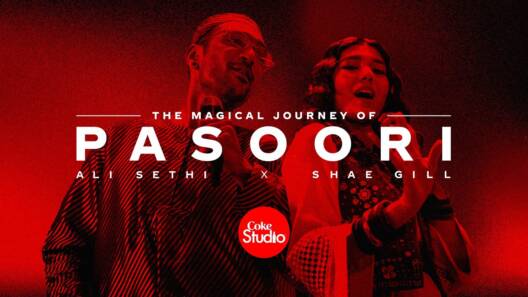 Ali Sethi and Shae Gill's "Pasoori" obsessed everyone, and it reached over 10 million views on YouTube since the day it came out on 7th February.
Pasoori received endless love from the fans for its amazing lyrics, performance, and soothing melody that perfectly goes with the rhythm. Most importantly the way artists were involved in the video showed their true dedication as well.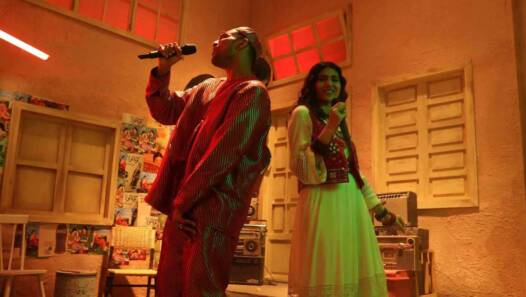 Even the celebrities couldn't resist praising the artists and songs. Ahmed Ali Butt called it "the most visually appealing song," of this CS season. Actor Adnan Siddiqui also called Ali Sethi "a maestro," adding, "But Pasoori belongs to Shae Gill."
Not only that, but it also grabbed the attention of Rubi Kaur who gave a big shout-out to Ali Sethi and Gill on her official Instagram. She wrote, "The words, the sound, the video, Ali Sethi, all of it makes me want to go and write a love poem," shared the poet. "Shae Gill, your voice…"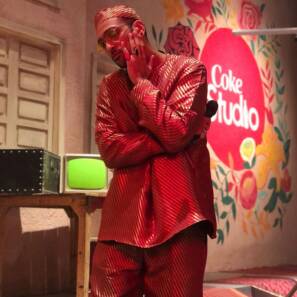 By looking at all of these responses, Sethi and Gill decided to share their feelings on the social media platform. Even Ali Sethi took one step further by sharing the details of the scenes, making of Pasoori and also elaborated the idea or say thoughts that went into creating such beautiful audio and visual of it.
Ali Sethi and Shae Gill on Pasoori – Some details on behind the scenes
Ali Sethi took all of this on his Instagram, it looks like this song is so close to him because he revealed that he was contracted with Covid-19 during the shoot as well.
He wrote, "Moments from the set of Pasoori – trending since two days in a row, fastest 1M views this season, yada yada. We hadn't finished writing lyrics until 12 hours before the shoot."
"But what an insanely fulfilling project from start to end. Xulfi took many risks and indulged all my fancies, I am indebted to you and so grateful. Abdullah Siddiqui, you are an absolute unicorn — I still can't fathom how you banger-ified what was just a ditty in my head?
Saima Bargfrede I want your hair, Fatima Butt, I want your rings, Kamal Khan, let's make a video in Austin? And Shae, I've had a hundred people tell me you are 'the Dua Lipa of Pakistan'.
You are you, and there's no one like you," he added by letting everyone, especially his fans that it takes a real team to do any dream work.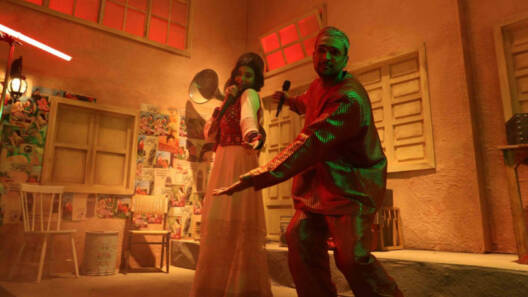 "Thank you all for helping me make this song about building bridges, transcending borders, and undoing binaries. I have a feeling it will do those things for a long time to come," concluded the singer.
Ali Sethi surely gave something exceptional to the Coke Studio fans, after what happened when the first episode was released and copyright claim by s
'A whole year to Pasoori' – Ali Sethi
One thing you won't believe is that Ali Sethi also revealed Pasoori took a whole year to make. The singer wrote, "It took us a whole year to make this song… to blend the Turkic, Indic, Arab, Persian, and yes, the global placeless, ubiquitous 'beats' vibe that is also our inheritance… But I think we created a hybrid new genre in the process. Abdullah Siddiqui, I want to call it Ragaton."
Ali Sethi went on to explain his look, "The tones in Sethi's outfit speak to the color of love and 'Pasoori,' a term synonymous with angst in Punjabi.
Without romanticizing the weight of our feelings, as we try holding onto a parting lover, this song gives you hope that we can turn anguish into melody and art.
The monotony of the look and the Sufi hat lends to the idea of Ali being a messenger, passing through to tell us a tale that beauty can come from immense pain and it can be transformative."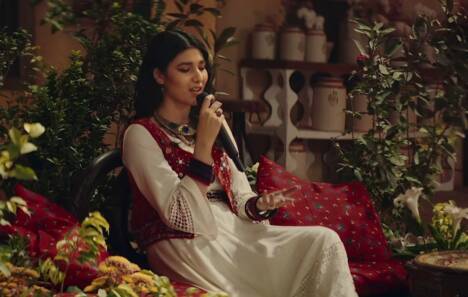 Following Ali Sethi's footsteps, Gill also wrote a heartfelt post where he appreciated everyone's work who made this possible. "When Pastor was in the works, I knew I was a part of something exceptional but watching the end product had me staring in disbelief.
The concept, the lyrics, the visuals, the sound, all of it is magic!" she shared in a post on her Instagram. "Thank you to the entire team of Pasoori, the musicians, the sound team, the models, the dancers, the lights and camera crew, the best team, every one of you!"
Fun fact, It's Gill's first Coke Studio appearance and in her debut, she won everyone's heart. No doubt, Coke Studio's this season is epic, it created much hype when they reveal the artists and made everyone go crazy.
What do you think of the story? Tell us in the comments section below.