Ali Sethi Coachella is one of the attention grabbing news circulating all over the internet. His recent performance at the Coachella music festival has become the main debate.
No, no his performance was spectacular, his attire became the center of glam and captivated his fans.
But his another wardrobe style didn't make his fans happy, Ali Sethi broke the stereotypical thought and wore a white Mughal angrakha.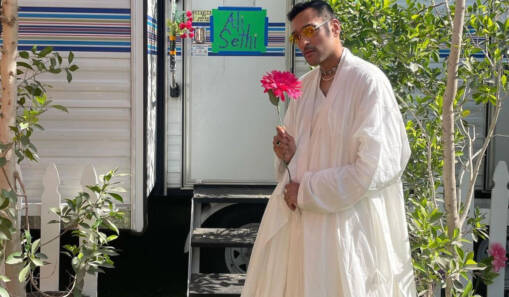 Yes, you heard it right, he went beyond his limitation and tried to change the perspective. However, his fans raised several questions when the picture went viral on social media.
Ali Sethi Coachella Mughal Wardrobe – Fan's Reaction
Pasoori artist's wardrobe certainly raised everyone's eyebrows and most people questioned its "manliness."
A Twitter user asked, "What is he even wearing though?" While another person tweeted, "Yeh tou baby girl hai (looks like a baby girl)." A few compared Sethi with Bollywood actor Ranveer Singh, calling him "Pakistan's Ranveer Singh." Singh is known for his outlandish outfit choices.
"Does Najam Sethi now have two daughters?" asked one Twitter user.
Not so fast, Ali Sethi's legit fans came to rescue their soulful singer and pointed out that the Mughal Angrakha is a traditional male costume in South Asia.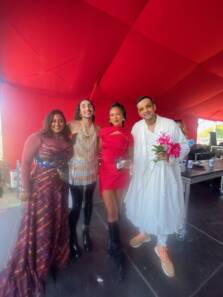 One user wrote, "Bro, your ancestors wore these all the time; know your roots." Another user tweeted, "Isn't it like the Mughals' dress or something?" A fan also wrote, "It's called fashion, look it up, sweetie." One fan asked Pakistanis to "stop abusing your heroes."
Angrakha Rooted In Culture
Another user wrote, "One thing Ali Sethi's peshwas/angrakha choice episode brought to Twitter was the realization that colonization has rotted culture to the extent that this third generation after Brits have no idea what the classic jama/dress for men was barely two centuries ago."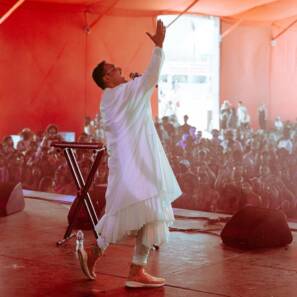 Ever since the Coachella announced the artists in which Ali Sethi was included, it became one of the proudest moments for Pakistanis.
He became a music sensation the day his Pasoori was released and got millions of views overnight. Pasoori took a year as per Al
What do you think of the story? Tell us in the comments section below.