Ali Noor denies Maha Ali Kazmi's allegations. Recently Maha Ali Kazmi allegedly accused veteran Pakistani musician and singer Ali Noor.
She released a video in which she claimed that Ali Noor demanded other sexual benefits, which made her uncomfortable in every way.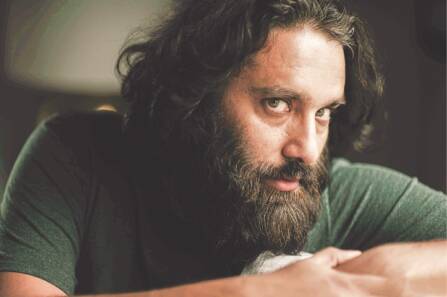 After the video, Ali Noor came forward with the legal notice and the frontman took to social media where he cleared the air.
Ali Noor is Pakistan's one of most decorated artists who have been accused previously as well.
Ali Noor Denies Maha Ali Kazmi's Allegations
According to the court notice, Noor "absolutely refutes and vehemently denies all the so-called allegations of harassment" raised by Kazmi. The court notice further said that the accuser has raised "serious, false, and baseless allegations against Noor concerning an alleged incident of harassment while hurling abuses" at him.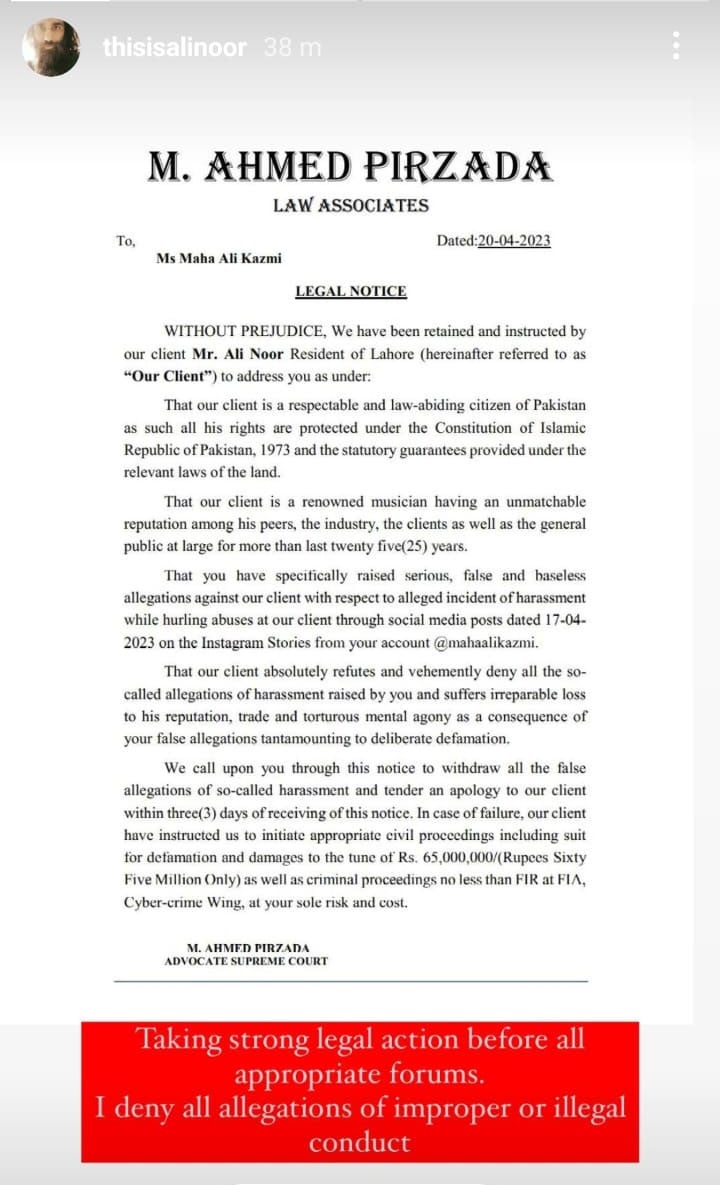 The document further added that Noor suffers "irreparable loss to his reputation, trade and torturous mental agony as a consequence of your false allegations tantamounting to deliberate defamation."
Noori's legal team directly targeted Kazmi to withdraw the false accusation of harassment and require an apology to our client within three days.
." If Kazmi doesn't apologize or withdraws her accusations, Noor will initiate civil proceedings for defamation and will claim damages worth Rs65 million.
What Exactly Happened?
Maha Ali Kazmi recently opened up about her experience working with Ali Noor while interacting with fans on her official IG.
"He went on to suggest that if I wanted to salvage my career as a musician, I should come to him to Lahore and record an album with him. He went on to describe me as weak and gullible and incapable of making decisions for myself.
Last year, Ayesha Binte Rashid accused Ali Noor of harassing her and Noor even apologized as well. But later he took a U-turn and denied all the allegations.
What do you think of the story? Tell us in the comments section below.