While the famous YouTubers Saad Rehman aka Ducky Bhai and Irfan Junejo were going at each other for one reason or the other, both including Waqar Zaka joined hands when it came to calling out the TikToker Ali Khan Hyderabadi who insulted a fan of his for her dark skin color on a live Instagram session. But the TikToker Ali Hyderabadi did not remain silent and lashed out at them and challenges Zaka and Ducky!
Khan, a TikToker from Hyderabad became super viral and within no time gained more than a million followers. Recently, he came under fire for allegedly making fun of a dark-toned girl fan.
The TikTok star went live on Instagram to chitchat with his fans. After inviting one of his fans in the live session, he made fun of her dark complexion. Naturally, people were infuriated by his degrading remarks.
Later, he posted a video of the girl saying that she did not find the comments offensive. Also added that there was 'another side of the story'. Moreover, he also posted an apology video. However, it seems as though people are not ready to move on and TikToker's remarks continue to be discussed everywhere.
A couple of bloggers and YouTubers, including Zaka, Bhai, and many others called out Ali Hyderabadi for his indelicacy. In addition to this, they all stated how his remarks were downright inappropriate and cruel.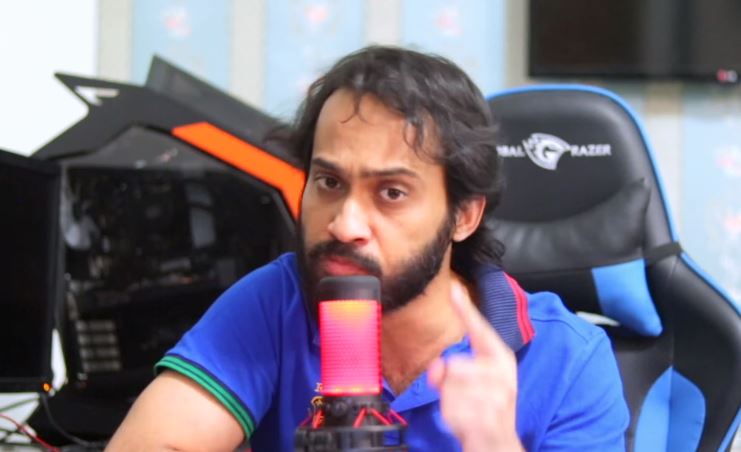 In fact, many believed that fame has gotten to Ali's head or that he is not able to handle the newly acquired fame. Moreover, Zaka quoted, "Insan ghareeb ho, badtameez na ho (May a man be poor but not ill-mannered)".
Ali Khan strikes out at Waqar Zaka and Ducky Bhai
Subsequent to getting so much backlash, Ali Hyderabadi consequently, lashed out and now challenges Zaka and Ducky Bhai. The TikTok star took it to his Instagram to strike out at them.
According to Ali, people have been taking advantage of his silence and it is now time to speak against all of them. In addition to this, he blamed Zaka for using the incident to further his TRPs.
Ali said, "Ab tujhay batata hun Sindh ka bacha hota kaisa hai." Meaning: Now I'll tell you what a son of Sindh is like.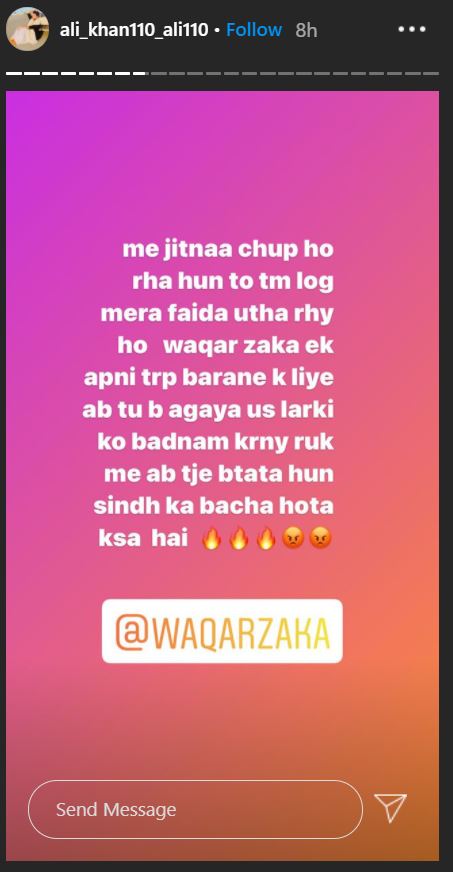 In fact, he also tagged Bhai, and stated that people like him and Zaka are just using images and videos of the girl to get more views and likes on their videos.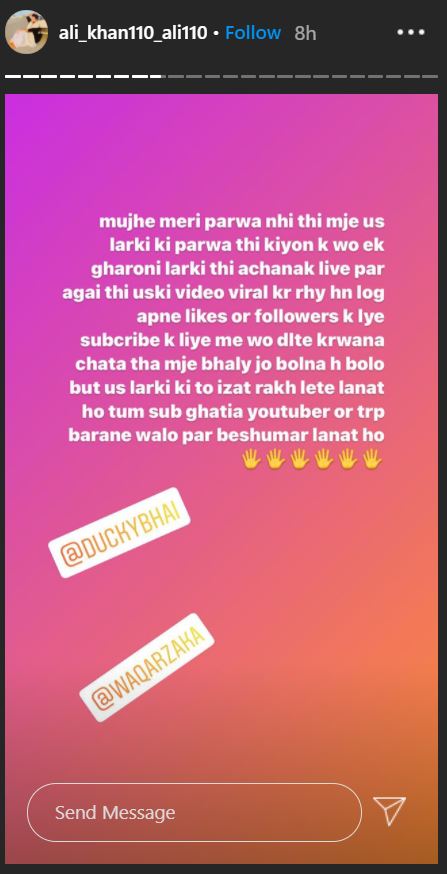 In addition to this, the TikTok star also posted some personal pictures and a video of Waqar Zaka on his story.
Apart from lashing out at YouTubers, Ali also confronted his fellow TikTok star, Alishba Anjum for bashing him. She went on to say that this happens when people like Ali are given overnight fame.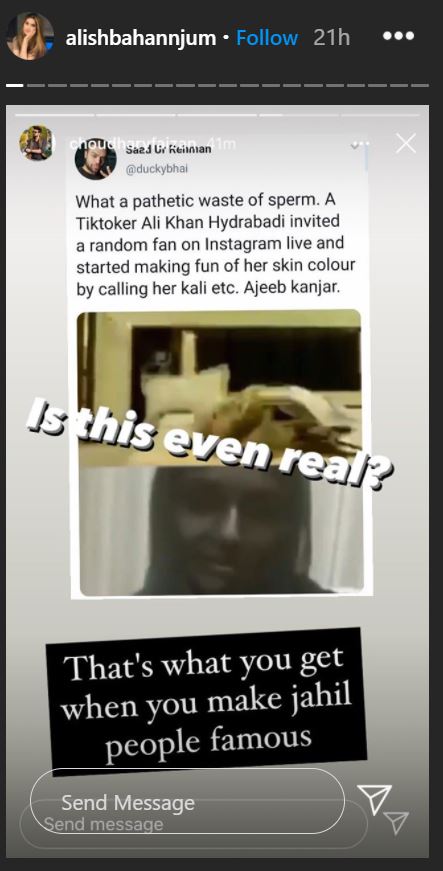 However, Ali asserted that Alishbah, without fully knowing the other side of the picture, has put this video of him as her story. More so, he even accused her of doing this as a publicity stunt that aimed to acquire more engagement.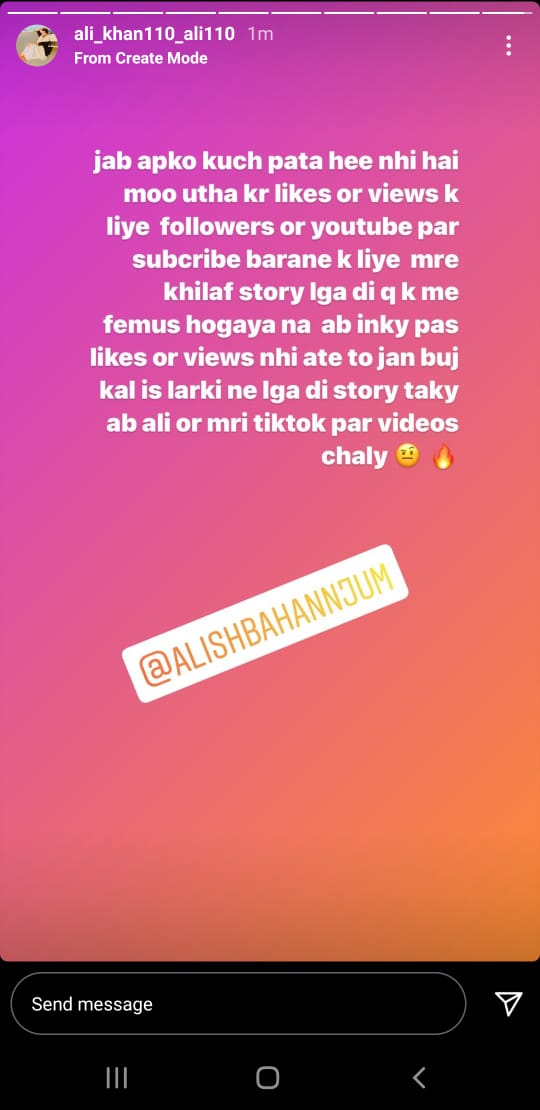 Well, it seems as though this YouTube fight is not ending any time soon. Earlier this week, Zaka had a clash with another famous TikTok star aka Jannat Mirza, for almost the same reason i.e. exaggerating the content for the sake of views.
What do you think of this story? Let us know in the comments section below.