And the controversy surrounding the TikTok star Ali Khan Hyderabadi continues. Not only did it spread like wildfire, but made social media users come forward to call him out for insulting a fan of his for her dark skin color on a live Instagram session. Lately, a YouTuber by the name of Shahmeer Abbas just revealed how it was all just a publicity stunt by TikToker Ali Hyderabadi which just got exposed.
Ali Khan Hyderabadi did not have to do much to gain his whopping 6 million followers on TikTok. Apparently, his famous and quirky walks are a hit with the Pakistani audience. But such overnight stars only prove that we are casting pearls before swine.
Last week, Khan went live on Instagram to chitchat with his 'fans'. In the video, he invited one of his fans and later made fun of her dark complexion. The unapologetic and shameless TikTok star could be seen laughing off on how the kid with him reacted to the girl's appearance.
The entire Twittersphere expressed disgust over Khan's demeaning remarks and felt bad for the amount of embarrassment the girl must have felt. While we were also feeling sorry for the girl, and unable to contain our disgust and anger over the TikToker Ali Hyderabadi, both of them were just making fools out of us playing a publicity stunt which got exposed .
It was only a matter of time that popular YouTubers picked on the subject-matter and began criticizing TikTok. Well, isn't it what every other person starving for fame dreams of? Clearly, nowadays the concept of good publicity and bad publicity has died. Either way, it is still publicity.
TikToker Ali Khan Hyderabadi exposed!
In a video, a YouTuber, Shahmeer Abbas exposed the fake controversy which Khan planned himself. The YouTuber clarified how it was all fake. Moreover, he pointed out the difference of color in the girl's face and hands. And if you watch closely, you will see that it is very prominent.
He also explained how the texture of her face and well-defined jawline indicates that she was wearing makeup. Precisely, some dark shaded makeup. In fact, he also highlighted that his apology and the girl's side of the story did not really add up.
In addition to this, another fact is brought to the limelight that Khan has over 90K followers, but only 38 watched his live stream. How suspicious is that? In fact, the live-recorded video was never available on Instagram, then where did it pop up from?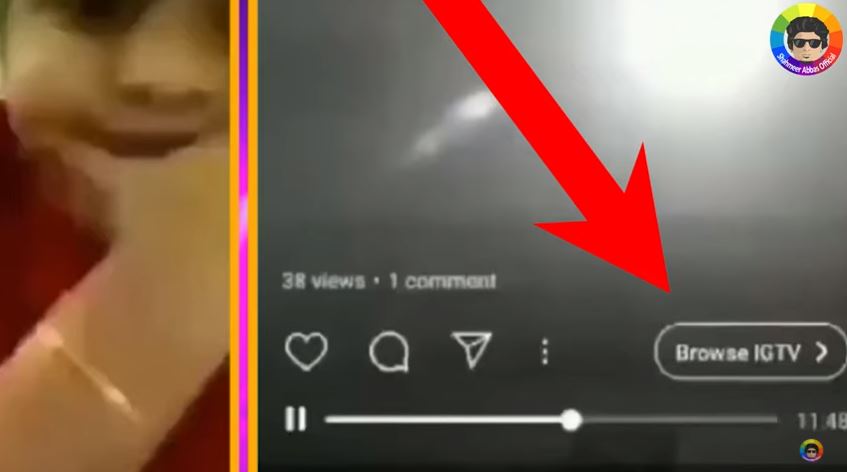 Apart from this, Abbas also shared the juxtaposition of Khan's standard Instagram live stream interface, and the live recorded video that went viral. Both appear to be entirely different, which further raises our eyebrows.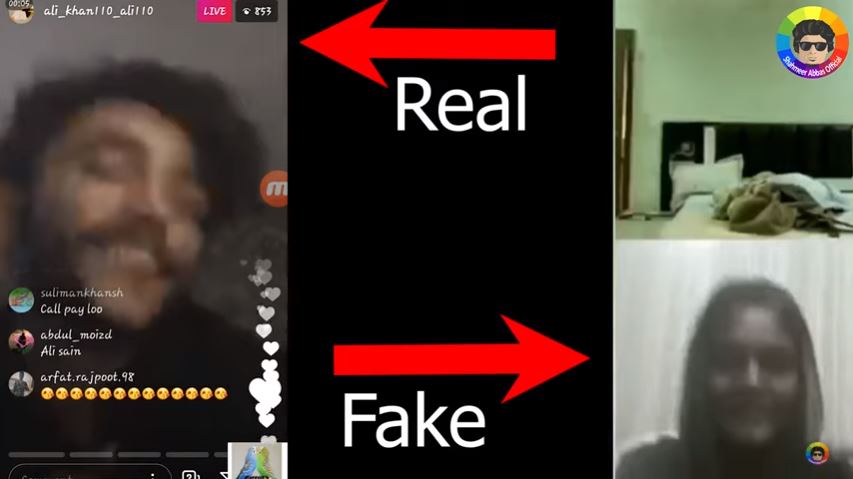 Well, turns out that the video that has been making rounds on social media was nothing but just a publicity stunt. It was all a planned controversy in order to gain more recognition, and become a household name. After all, negative publicity is still publicity.
Watch the video here…
Yesterday, the TikTok star lashed out at the YouTubers Waqar Zaka and Ducky Bhai after they called him out for his obscenity. What a cheap stunt he tried to pull off!
What do you think of this story? Let us know in the comments section below.